Duration: 6 hours
Photos allowed
Local food tasting
Visit of Florentine bottegas
Lunch with wine tasting
What to expect
Visit some ancient Florentine bottegas
Learn how to prepare handmade pasta and other Italian specialties
Eat your lunch while tasting some Tuscan wine
Get a recipe booklet to bring back home
Semi private experience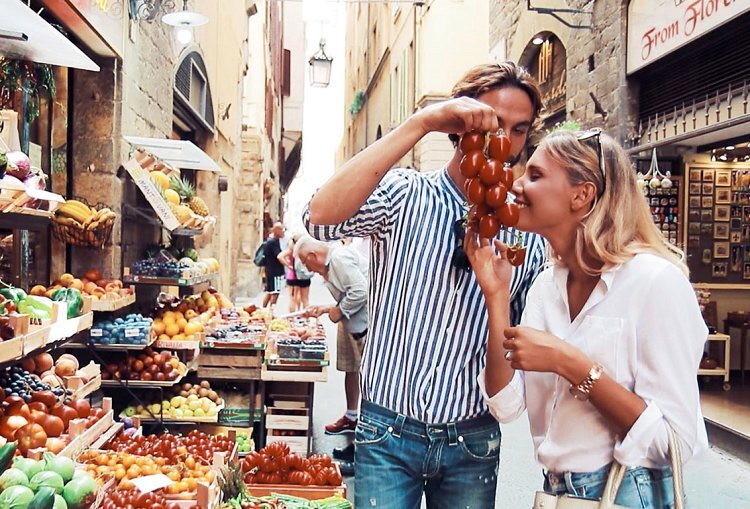 Florence Masterclass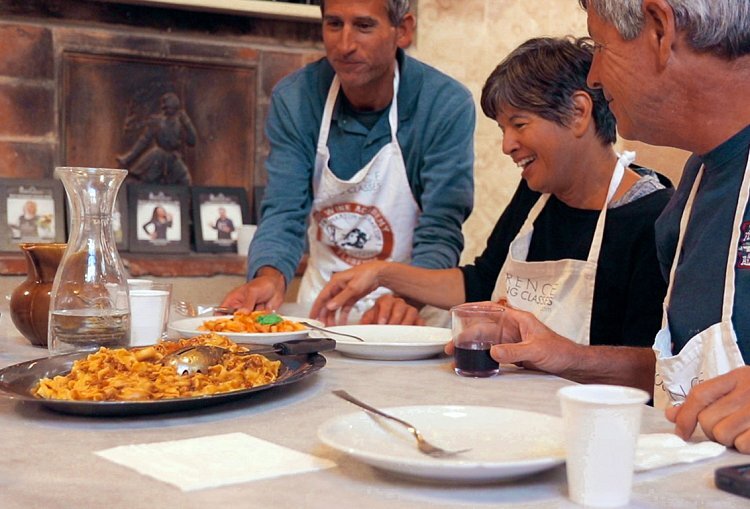 Florence Masterclass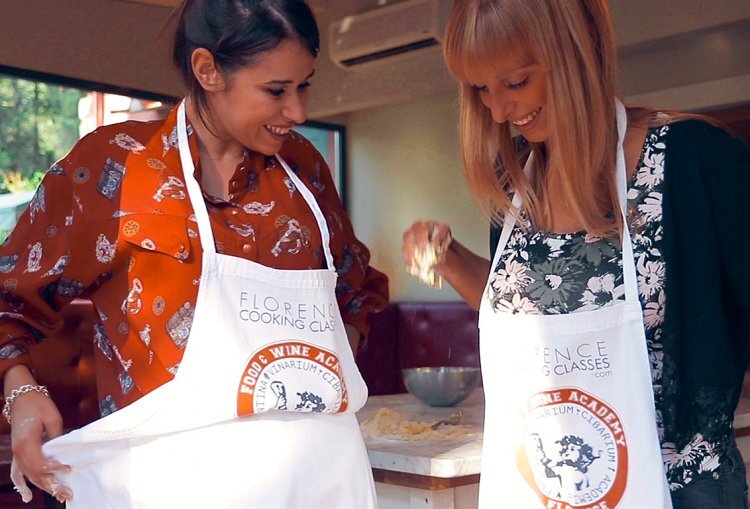 Florence Masterclass
---
Get in the kitchen with us!
Part of traveling and fully immersing yourself in the culture of another Country, certainly involves learning about the culinary tradition of the place visited. If you are in Italy, and precisely in Florence, you cannot miss our new Cooking Masterclass Experience!
You will take part in this experience with a small group of people who share the passion for food and the desire to become a chef for a day!
So meet our local chef who will be more than happy to share the secrets of Italian cuisine with you. Let yourself be guided through the ancient traditional Florentine bottegas where he himself does the shopping to create his dishes; the colors and smells of the fresh ingredients you will choose together, will surely make your mouth water.
You will also have the opportunity to taste some of these typical products, accompanied by the chef's explanation. Then with a small walk, you will reach the charming cooking location, also located in the historic center of Florence.
Here you will start by putting the apron on and combining the ingredients following the chef's advice. The menu you will prepare usually includes handmade pasta, a typical sauce, a main dish such as Eggplant Parmigiana and a dessert such as the typical almond Tuscan cookies.
Sipping a glass of Tuscan wine, you will slowly see the dishes grow out of your own hands, and what better satisfaction than enjoying a lunch prepared by yourself with lots of love and fun? Savor the dishes you have prepared, enjoying the relaxed and pleasant atmosphere of this small group of people. At the end of your lunch you will receive the best souvenir ever: an Attendance Certificate and a Booklet with the recipes you have learned!
What is included
Semi private experience
Cooking class with an expert chef
All ingredients for your lunch
Apron and all necessary utensils
Local food tasting
Lunch with wine tasting
Recipes booklet and Attendance Certificate
Reductions
Reduced/Half Ticket:
Children between 4 and 12 years old (valid identity document needed)
Free Ticket:
Infants between 0 and 3 years old (valid identity document needed)
Meeting Point
Florencetown Cooking School - Via Panicale, 43/r, Firenze (FI)
Clients are required to be at the meeting point 15 minutes prior to the scheduled departure time.
To remember
Please take this into consideration when arranging your travel schedule. No delay, even for a few minutes, can be tolerated and missing the experience won't entitle you to any refund, not even a partial one.
Children / teens under 18 y.o. must always be accompanied by at least one adult. If this requirement is not met, we reserve the right to exclude the under age partecipant and no refund will be due.
We regret to inform you that the cooking class is not suitable for celiac.
Please inform us of any food intolerance or allergy in advance.
Please note that Italy's law doesn't permit selling alcoholic beverage to teens under 18 y.o. so clients under this age will be served non-alcoholic beverages.
Please note that a walking part is included, let us know in advance any special need or impaired mobility of the clients and we will do our best to accomodate them.
Please note that pets are not allowed on this tour.
The described itineraries may undergo slight modifications due to unforeseen operational requirements.