Geldigheid: 1 dag
Elektronisch ticket
Prioritaire toegang
Foto's zonder flits
Audiogids beschikbaar
Toegankelijk
Wat te verwachten
Bezichtig de beroemde David van Michelangelo, zijn Vier Slaven en de Heilige Mattheus
Sla de wachtrij over en verspil geen tijd
Blijf zolang in het museum als u wilt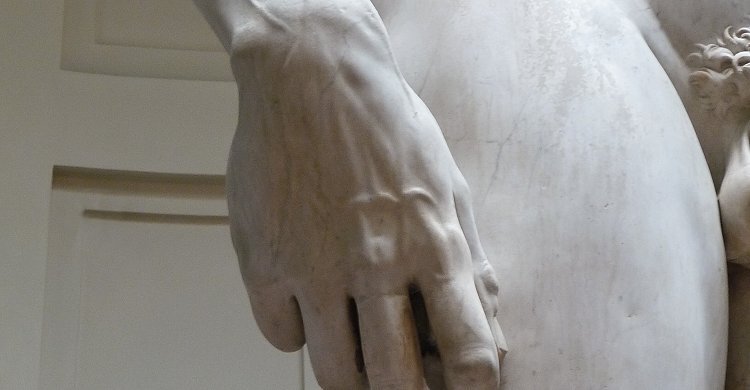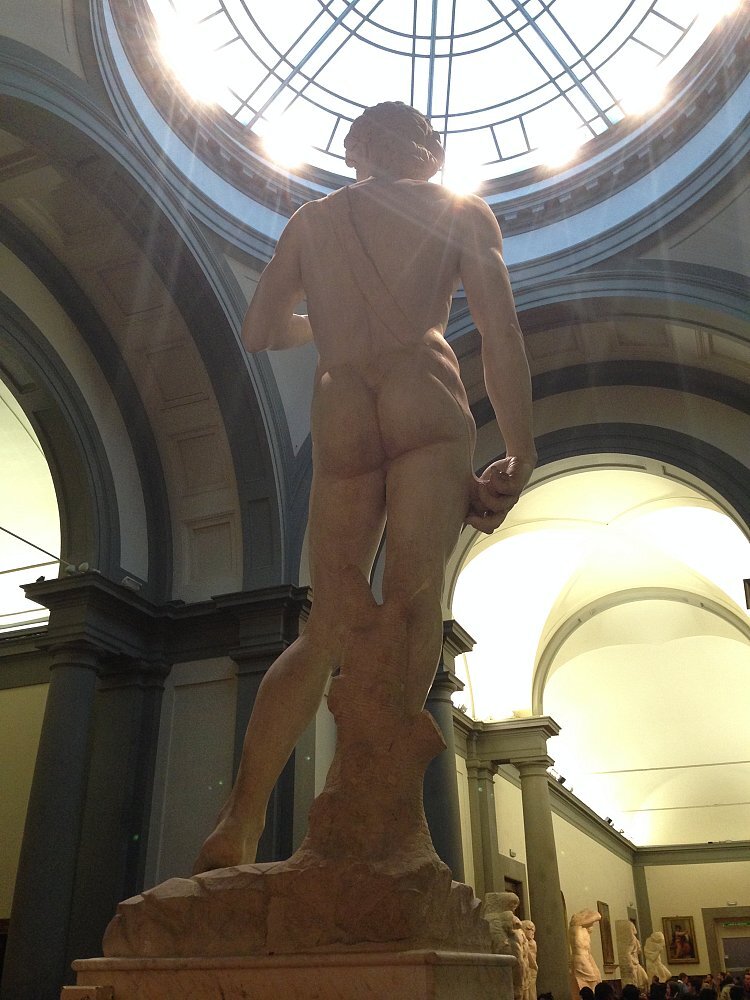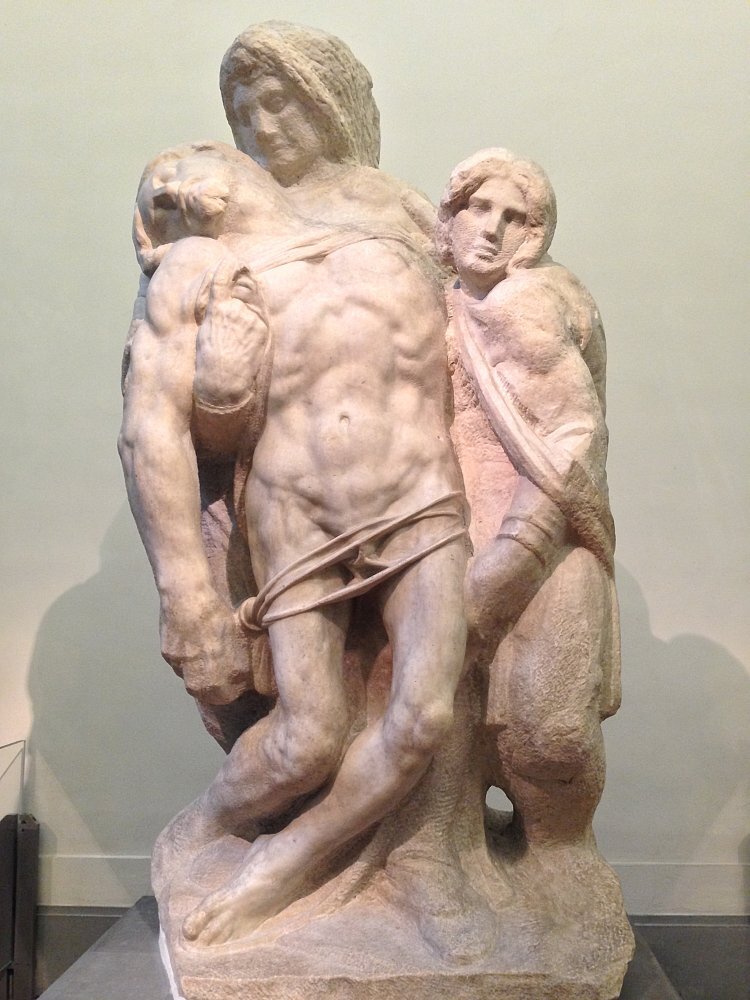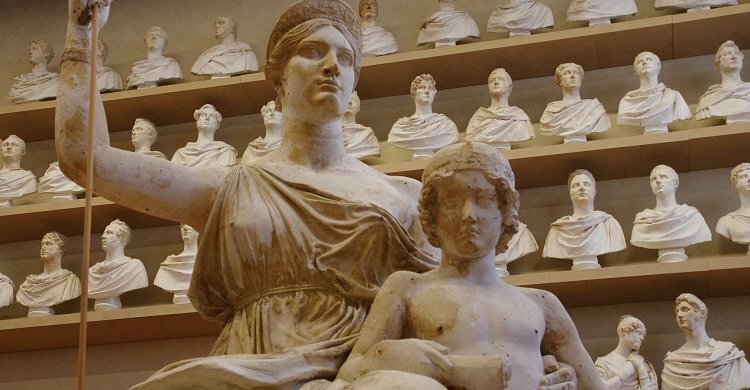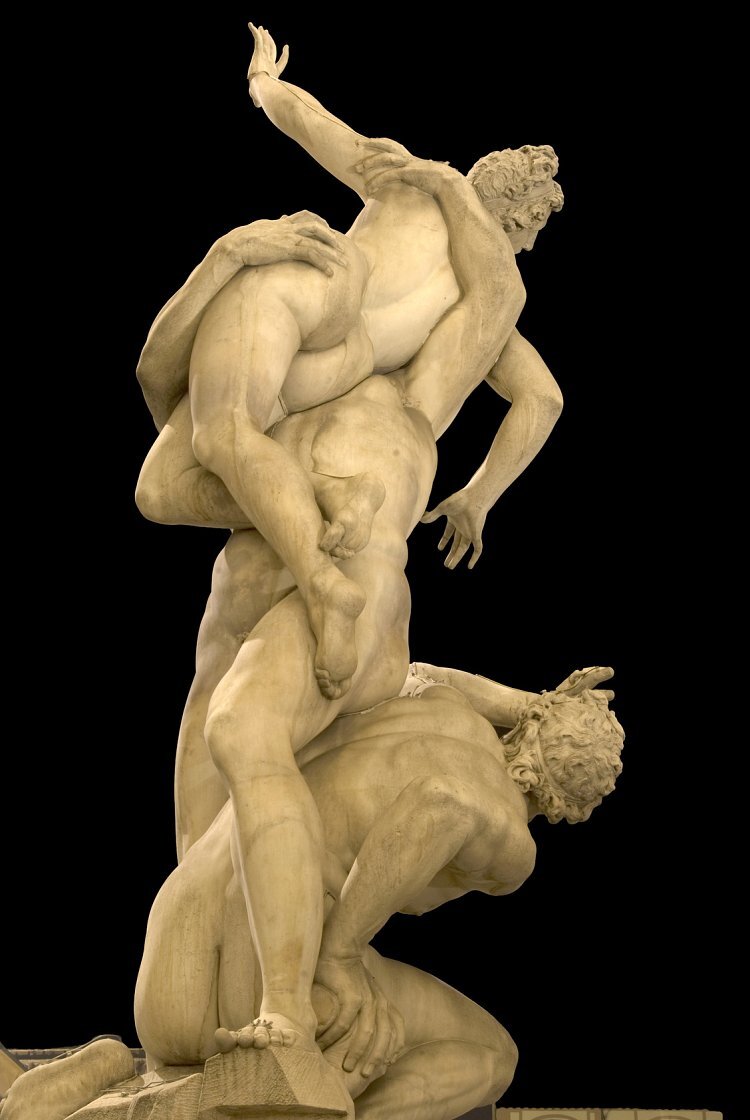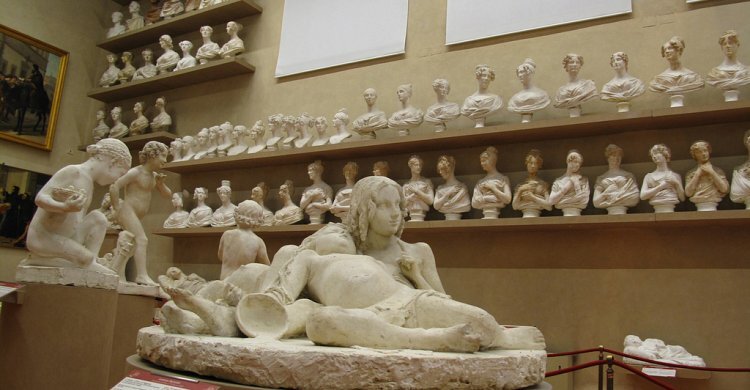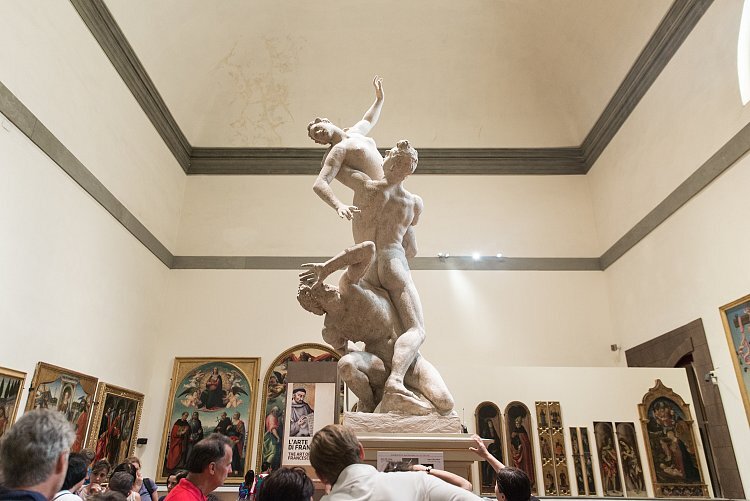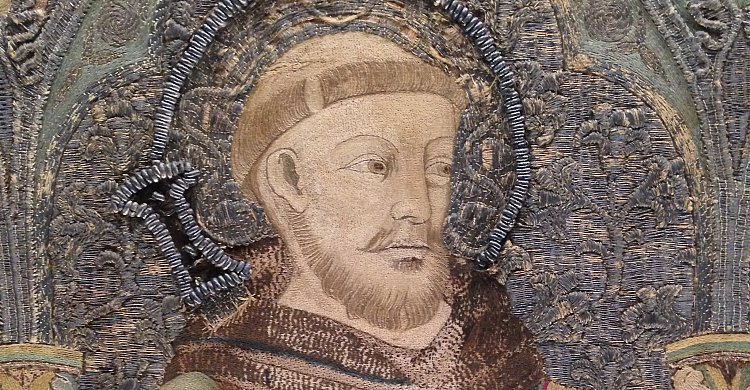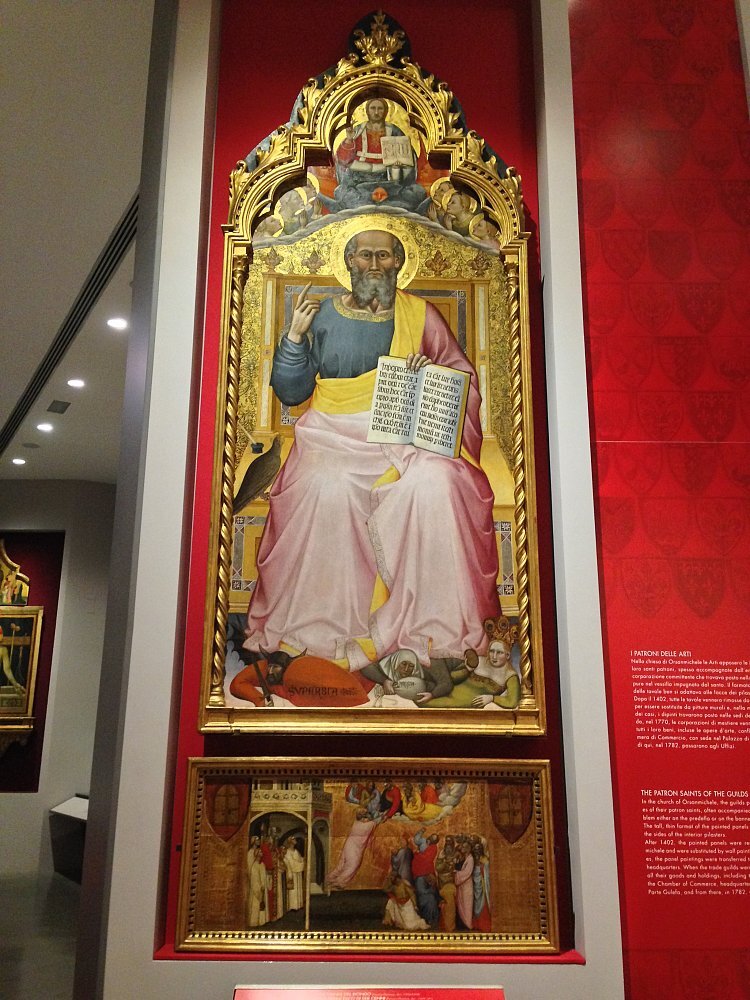 ---
Michelangelo en niet alleen...
Museum
Dit is één van de meest polulaire musea in de wereld omdat het Michelangelo's beroemde David huisvest maar ook zijn vier Slaven, die zich eens in de grot van Buontalenti in de Boboli tuinen bevonden.
Geschiedenis
De Galleria werd gesticht door Groothertog Peter Leopold van Lotharingen als didactische kunstverzameling, bestemd voor studenten van de kunstacademie. Na herschikkingen en 19e eeuwse aankopen werd het een gevierd museum, opgedragen aan Michelangelo.
Naast Michelangelo's beeldhouwwerken stelt het museum belangrijke kunstwerken ten toon die getuige zijn van de ontwikkeling van de Florentijnse kunst uit de 13e tot de 19e eeuw.
Het museum is gehuisvest in 14e eeuwse vertrekken die eens onderdeel vormden van het oude ziekenhuis San Matteo en het oude klooster St. Niccolò di Cafaggio en werden eind 18e eeuw gerenoveerd voor de Galleria. In 1882 werd de "Tribuna" zaal gebouwd om Michelangelo's David tentoon te kunnen stellen.
Collecties
De oudste collectie werd uitgebreid met kunstwerken afkomstig uit de Florentijnse kerken en kloosters, na de onderdrukkingen van religieuze orden in de 18e en 19e eeuw. In 1873 werd Michelangelo's David naar de Galleria verhuisd, in 1909 gevolgd door de vier "Slaven" (of Gevangenen)en het beeld van de Heilige Mattheüs.
Naast de beroemde werken van Michelangelo bevat de collectie ook Florentijnse schilderijen uit de 13e tot de 16e eeuw, originele gipsen modellen van Lorenzo Bartolini en Luigi Pampaloni en een collectie Russische iconen. Een nieuwe afdeling gewijd aan oude muziekinstrumenten, ooit het bezit van de Medici en de Lotharingen families, werd geopend in 2001.
Meesterwerken
Michelangelo, David, 1501-1504, van Piazza della Signoria
Michelangelo, Heilige Mattheüs, 1505-1506, van de kathedraal van Florence
Michelangelo, Vier Slaven, ongeveer 1530, uit de grot van Buontalenti in de Boboli tuinen, gemaakt voor het graf van Paus Julius II
Michelangelo (toegeschreven), Pietà, uit de kerk van St. Rosalia in Palestrina (Rome)
Giambologna, gips model voor de Sabijnse Maagdenroof, 1582
Schilderijen van Pacino di Bonaguida, Taddeo Gaddi, Bernardo Daddi, Andrea Orcagna, Giovanni da Milano, Lorenzo Monaco, Lo Scheggia, Sandro Botticelli, Pietro Perugino, Filippino Lippi, Fra' Bartolomeo, Andrea del Sarto, Pontormo, Agnolo Bronzino, Alessandro Allori, Santi di Tito.
Inbegrepen
Entree met toegang prioriteit
Full-time en binnen blijven zo lang als je wilt
Boekingskosten
Toegang tot de tijdelijke tentoonstellingen
Beschikbare opties
De volgende opties kunnen worden gekocht in aanvulling op de tickets in de begeleide boeking op deze website.
Audiogids: beschikbaar in het Italiaans, Engels, Frans, Duits, Spaans, Russisch en Japans
Prijsverlagingen
Gereduceerd/ half tarief:
Inwoners van de Europese Gemeenschap tussen de 18 en 25 jaar (geldig identiteitsbewijs nodig bij de ingang)
Gratis Ticket (het is nog steeds nodig is om de voorverkoop te betalen aan de lijn overslaan) :
EU en niet EU-burgers onder de 18 jaar (geldig identiteitsbewijs nodig bij de ingang)
Temporary and permanent teachers of Italian public and private schools equipped with the appropriate documentation issued by MIUR
Ieder persoon met een handicap, in het bezit van een certificaat betreffende de handicap en een begeleider
Om te onthouden
The ticket is valid all day until closing time of the Gallery starting from entrance time.

The entrance time written on the tickets may be subject to small changes depending on the actual availability of the Gallery.

For a satisfying experience it is recommended to reserve at least 1 hour and half to visit the Gallery.

The tickets will be sent via email within 24-48 hours after purchase (on weekdays) with instructions on how to get there and what to do to enter.

We inform you that, once booked, the date and time selected are binding. Please pick up your ticket at the door "Reserved tickets" of the Gallery at least 15 minutes before the reserved entrance. Who does not respect the time booked will not enter. To pick up the audio guide, you need a valid ID.

The Gallery has a maximum capacity of people, in some periods of the year or special days you may experience short delays or waits not dependent on the Gallery or Italy Tickets.
---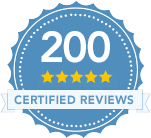 What means?
1056 Reviews

Austria
1 year ago
Lei
"good"

United States
2 years ago
Frank
"Museum was great but there was no need to skip line in January"

Poland
4 years ago
Krzysztof
"Naprawdę warto."

United States
4 years ago
Andre
"Magnificent! The sculpture of David is absolutely amazing! Have never seen anything like it. The rest of the gallery is also very interesting, especially enjoyed the museum of musical instruments with world's oldest uprigjt piano and Stradivari violins. Also several other later sculptures by Michelangelo that are outstanding. Highly recommend!"

Thailand
4 years ago
Pimwaree
"The museum is very interesting. The staffs are nices. "

Malaysia
4 years ago
Win Fook
"Nice art.gallery. must visit"

Spain
4 years ago
Juan Jose
"La exposicion bien, pero el sistema de entrada deberia de mejorarse para el movil, ya que las entradas las reservé en mi viaje por la Toscana y no tenia como imprimir el documento, es un fastidio muy grande tener que invertir un tiempo maravilloso en buscar un sitio donde lo impriman. "

United States
4 years ago
Monique
"It was an amazing experience!"

Puerto Rico
4 years ago
Maria
"Easy to check in. Courteous employees❤️"

United States
4 years ago
Sam
"David was beautiful. Seeing it in person adds a whole new depth to the pictures. Other art in the academia were also beautiful. "

Brazil
4 years ago
Maria Das Graças
"Foi tudo perfeito,nao tive problemas na hora de trocar o vaucher pelo tickets,quando fiz a compra tambem nao tive problemas ,gostei muito em uma proxima com certeza irei solicitar o serviços de voces. Muito obrigada"

United States
4 years ago
Alan
"Fast entrance, great museum "

Canada
4 years ago
Jennifer
"A wonderful experience. Jennifer from Canada"

Argentina
4 years ago
Federico Juan
"Muy cómodo y de buena peestación"

Spain
4 years ago
Ana
"Buen servicio. Fiable."

United Kingdom
4 years ago
Iwona
"Easy and Fast Access without having to queue with the prepaid tickets. Very interesting Galery including many exceptional sculptures and paintings among the others. We also enjoyed the music excibition very much "

United States
4 years ago
Sandra
"Great service"

United Kingdom
4 years ago
Christine
"Great tour guide brought the art work to lifel. Be prepared to queue even if you've paid to skip the line. "

Russian Federation
4 years ago
Maria
"All was amazing!"

Netherlands
4 years ago
Linda
"Loved it! Totally worth the trip to Florence. Amazing!"