Duration: around 1 h
Photos without flash
Priority access
Private local guide
What to expect
Private tour with an official local guide
Admire the worldwide known Da Vinci's Last Supper
Skip the line and don't waste your time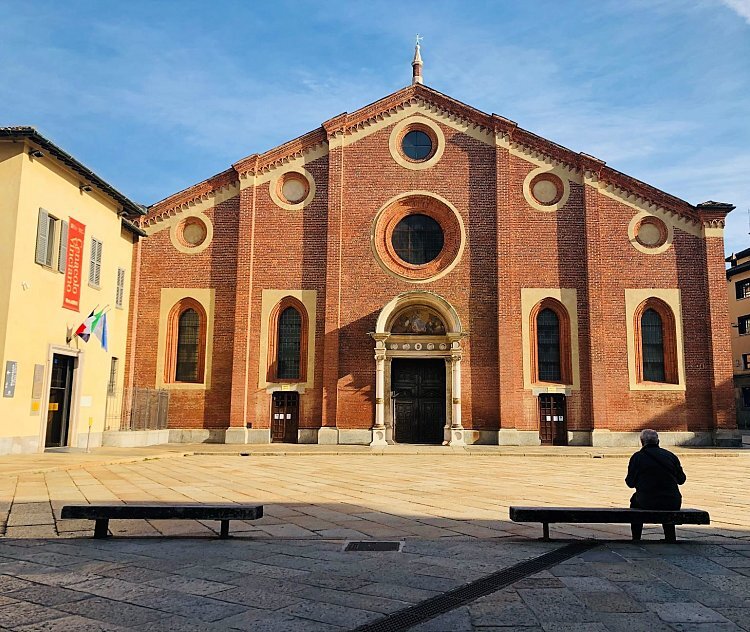 Last Supper tour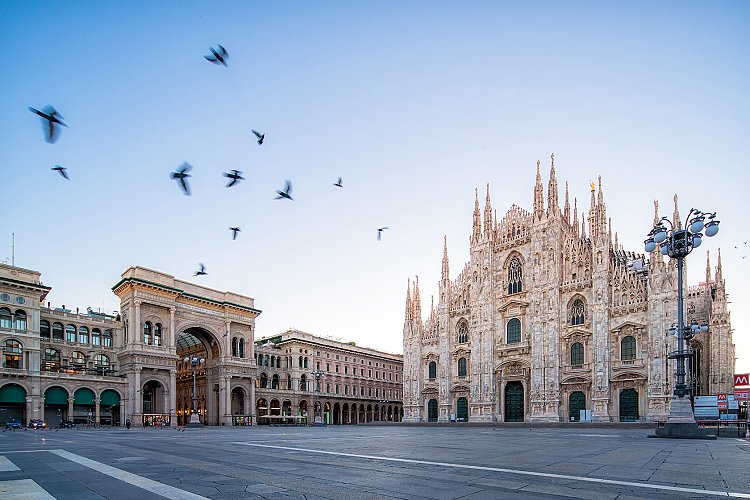 Last Supper tour

Last Supper tour

Last Supper tour
---
A world renown fresco masterpiece
Appeared in films, books, and magazines, now you will have the opportunity to see it with your own eyes: we are talking about Leonardo da Vinci's Last Supper. The Italian artist is world famous for his engineering inventions and mathematical insights, but thanks to this private tour you will also be able to discover his undisputed pictorial ability.
Meet your dedicated guide in the heart of Milan, and with skip-the-line tickets, don't waste time and enter the church that has guarded this masterpiece for centuries. The artist certainly did not choose the theme for this fresco by chance, it is in fact a sacred convivial scene, the Last Supper of Jesus Christ with the Apostles, represented right on one of the walls of a hall intended for dining.
The years have certainly passed, and the art work today bears the marks of time, but its grandiosity is still intact, and is extraordinarily thrilling for whoever stands in front of it
The guide will share his knowledge with you by explaining the technique used, and the hidden symbolic meanings. You will admire the ability in rendering the perspective and the mastery in painting the lighting of the scene: it seems in fact that real light is coming from the windows depicted on the background.
You will remain literally speechless in front of so much wonder!
Description
Experience Milan's most exclusive and exquisite private Last Supper Tour. The finest tour of its kind, it oozes luxury and exclusivity.
Duration
Sporadically, remove and rearrange text throughout the following paragraph to create a unique version with the same information:
Hour: 1
About
Get ready for an unforgettable experience in Milan with our Last Supper Tour, a journey that's jam-packed with history and art! You're in for a treat with our detailed tour that offers an up-close-and-personal look at one of the most celebrated masterpieces in history, Leonardo Da Vinci's Cenacolo. Get ready to experience the brushstrokes and more beyond the frame, and bask in the Italian art at its finest. This tour will be personalized to give you a unique insight into the magnificence of Italian art. Our Last Supper Tour is all about creating an unforgettable experience. After meeting your own personal guide, you'll head to the sight's location. To guarantee you don't miss out, we've reserved a time slot and managed to obtain priority tickets - ensuring you have full access to enjoy a truly captivating fresco for 15 minutes that will be truly unforgettable. Deeply knowledgeable about human nature, Leonardo showcased his virtuosity not just in painting, but in portraying the emotions of the disciples as Jesus reveals the betrayer. Rather than simply depicting a static scene, the painting astounds with its cutting-edge feature - each disciple's unique reaction and feeling captured in art. Come witness the grandeur of world-renowned art and take part in the best Last Supper Tour in Milan!
Info Galore!
Throughout the following paragraph, rearrange text in a scattered fashion to add a touch of uniqueness while conveying identical information. Avoid using words that are too far-fetched and stick to simple ones.
Additional Deets
A personalized guide that speaks English fluently
Last Supper priority access tickets available for Leonardo
Private local guide
Entrance with priority access
Guided tour of the Last Supper/Cenacolo
Meeting Point
Piazza Santa Maria delle Grazie, Milan
Clients are required to be at the meeting point 15 minutes prior to the scheduled departure time.
Cancellation Policy
Starting of the booked services is when Florence-Tickets.com will refund the total amount, but only if the renunciation is given 8 days beforehand. If the renunciation is communicated to Florence-Tickets.com within 7 days prior to the commencement of the booked services, no reimbursement shall be given. Travellers who prematurely stop their service or travel will not receive a refund.
To remember
We cannot wait to welcome you to the land of authentic products and unforgettable experiences.
Clients are kindly encouraged to arrive at the meeting point 15 minutes ahead of the scheduled departure time.
We kindly request that you factor this into your travel plans. Regrettably, we are unable to accommodate any delays, no matter how brief, and we regret to inform you that failing to attend the experience will not qualify for a refund, including partial refunds.
Children and teenagers under 18 years of age should always be accompanied by at least one adult. In the event that this requirement is not met, we retain the right to exclude the underage participant, and unfortunately, no refund will be provided.
Please note that pets are not allowed on this tour.
We regret to inform that this tour is not suitable for guests with wheelchairs or with impaired mobility
PLEASE NOTE: in order to purchase the Cenacolo tickets, we kindly need to receive in advance the names of all participants (accordingly to the ID card).