Duration: around 3 h
Photos without flash
Priority access
Italian breakfast
What to expect
Tour with an official Milan guide
Walking tour of Milan
Admire the famous Da Vinci's Last Supper
Skip the line and don't waste your time
Delicious Italian breakfast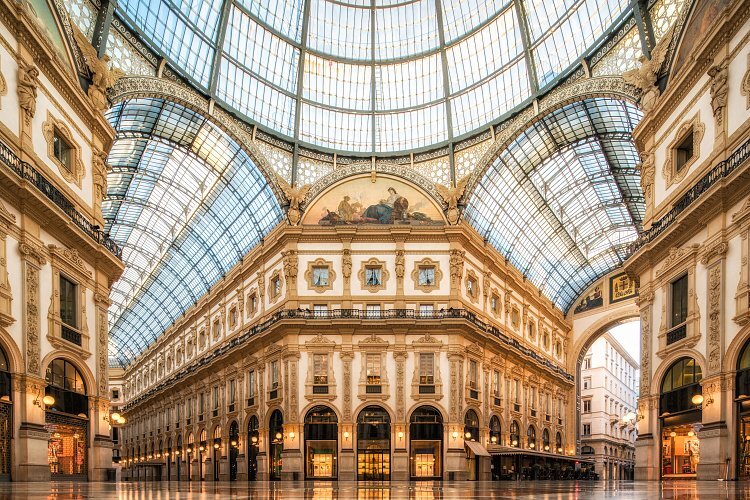 Milan walking tour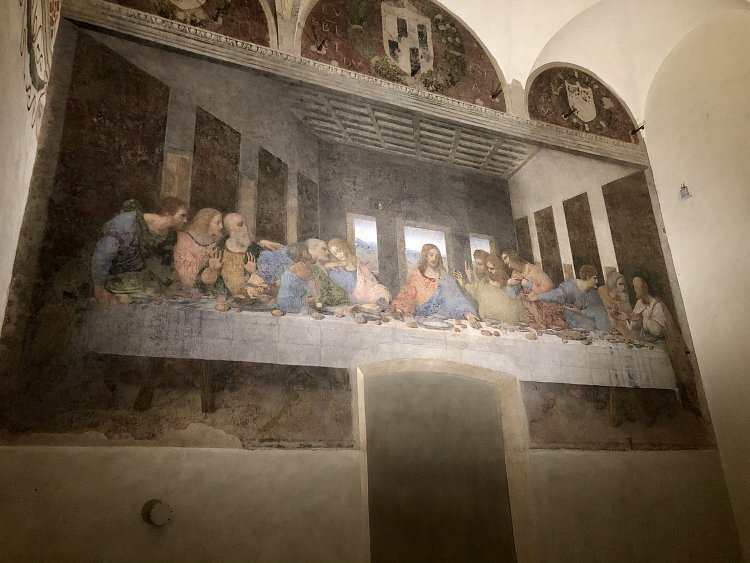 Milan walking tour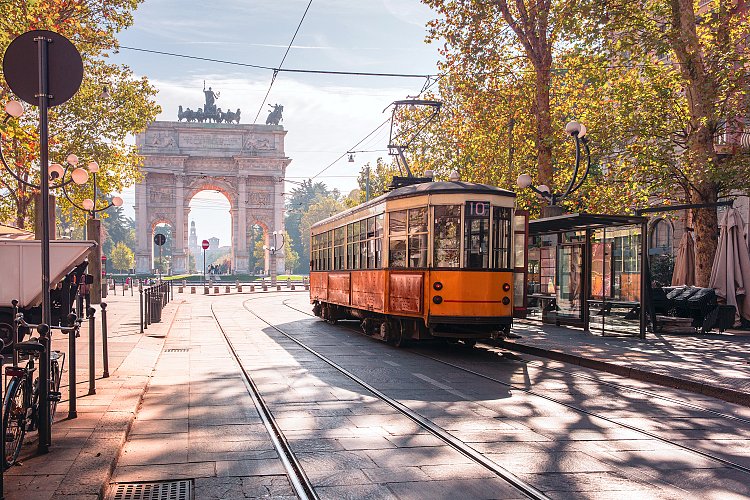 Milan walking tour

Milan walking tour

Milan walking tour

Milan Vip Walking Tour And Da Vinci's Last Supper Visit
---
The best of Milan
Take part in our new tour of Milan! A small group led by an expert guide to really enjoy the most fashionable city in Italy.
If you have little time available, this tour is the perfect solution to discover Milano; in fact this product is a balanced combination of history, art and interesting curiosities about the city. In about 3 hours, an official local guide will introduce you to the city highlights and you will also visit the Leonardo Da Vinci's stunning Last Supper!
Today the city will appear to you as a modern metropolis, a city of fashion and business, with a vibrant international culture. Its origins, however, date back to 400 B.C. and its prestige has increased over the years mainly thanks to the Visconti family and the Sforza family who have given it its majestic and elegant appearance.
To start your day in the best possible way, meet your local guide who will take you to a historic café in the renowned Galleria Vittorio Emanuele, where you will enjoy your typical Italian breakfast: cappuccino or espresso and a croissant.
Now you are ready to explore the city, strolling down the famous shopping streets and admiring the elegant palaces, until you will reach the famous Cathedral Square dominated by the renowned gothic pinnacles of the Milan Duomo (only exteriors). You will pass by the Teatro alla Scala (more commonly known as just "La Scala"), one of the one major opera theatres in the world, and then you will end this experience with the priority entrance to Leonardo Da Vinci's Cenacolo (Last Supper). This worldwide known masterpiece was painted by the famous Italian artist on a wall of the refectory of Santa Maria delle Grazie, a Dominican convent in Milan.
The scene represents Jesus and the apostles during the famous Last Supper and, even if the work has not been perfectly preserved over the years, the composition, the colors and the expressive intensity of the characters will surely leave you speechless.
Description
Explore Milan - an exciting, fast-paced, and fashionable city - on the best Da Vinci Last Supper Tour ever! This journey will take you back in time for a truly unique experience.
Duration
Hours three.
About
Join us on our Vip Walking and Da Vinci Last Supper Tour to fully immerse yourself in the energetic and modern city center of Italy's top industrial hub. Delve into a perfect combination of historical facts, art, and current culture through a personalized walking tour with a friendly and informed local guide. Don't miss out on the unforgettable experience of admiring Leonardo's masterpiece, the Last Supper, during your tour. Come on a Da Vinci Last Supper tour to experience the ancient city of Milan. This stunning city has been at the forefront of innovation since 400 B.C. and has been ruled and enhanced by powerful families such as the Visconti and the Sforza who graced it with their grand namesake castle. Its perfectly refined atmosphere and contemporary art scene make it a truly unique destination. Moreover, the city is known for its incredible artistic masterpieces and is home to Leonardo Da Vinci's workshop and various other artists. With a vibrant cultural scene and avant-garde spirit, Milan is a truly unforgettable city to visit. As you embark on your Da Vinci Last Supper Tour, your guide will be there to show you around and introduce you to Milan's one-of-a-kind characteristics. Before delving into the tour, make a stop at one of the iconic historic cafes in Galleria Vittorio Emanuele to experience authentic Italian living. Enjoy a complimentary "colazione," which includes your choice of delicious espresso or cappuccino, paired with the delectable taste of classic Italian patisserie. Journey off into the unknown after treating your taste buds to culinary delights. The square of the Galleria beckons, showcasing a magnificent Cathedral (although you can only appreciate it from the outside). The Duomo, a time capsule, awaits you and its flamboyant gothic pinnacles and gargoyles are sure to fascinate. Elegant shopping streets and broad avenues also await in order to uncover the grandeur of the city, its remarkable landmarks and exquisite palaces. While visiting the city, you can get a glimpse of the renowned opera house, "La Scala," from the outside. From there, make your way to the Sforza Royal Palace. Take time to wander through the streets of the city center and appreciate its chic bars, hotels, designer stores, and fine dining establishments. You can also learn about the city's long heritage and innovative approach during your explorations. Contemplate the grandeur of the city and its soul, painted by the greatest genius of all mankind, Leonardo. Crown your day with an exclusive experience of witnessing the awe-inspiring masterpiece - "The Last Supper" with priority entrance. A glimpse of the future and a journey through the heart and soul of Milan await you on the all-inclusive Da Vinci Last Supper Tour, taking you back in time.
Info Expanded
Throughout our myriad of resources, we have compiled an extensive amount of knowledge to provide comprehensive insight into the subject at hand. Whether you're searching for guidance or simply curious, our findings are available to stimulate your intrigue and augment your understanding.
Guide who speaks English and has a license
Get fast-track access to "Cenacolo Milan" tickets, also known as the "Last Supper"
Products tasting, typical to try
To maintain the tour's excellence, it is exclusively conducted in English.
The maximum amount of folks that can join this expedition is 15 people.
It is also possible for as few as one person to participate.
Entrance with priority access to the Last Supper masterpiece
Local guide officially authorized
Walking tour of Milan
Italian breakfast
Cancellation Policy
Before engaging with any scheduled activity, customers are hereby informed that they hold the right to a complete reimbursement or credit if they opt to cancel at least 48 hours prior to the scheduled date. It is imperative that adequate notice be given in order to retain such privilege. If the activity you agreed to attend falls through, you'll find a charge for the full price at your feet.
Meeting Point
Via Ugo Foscolo, 1, Milano (MI)
At the Tiffany and Co. shop in Piazza Duomo.
Clients are required to be at the meeting point 15 minutes prior to the scheduled departure time.
To remember
We cannot wait to welcome you to the land of authentic products and unforgettable experiences.
Clients are kindly encouraged to arrive at the meeting point 15 minutes ahead of the scheduled departure time.
We kindly request that you factor this into your travel plans. Regrettably, we are unable to accommodate any delays, no matter how brief, and we regret to inform you that failing to attend the experience will not qualify for a refund, including partial refunds.
Children and teenagers under 18 years of age should always be accompanied by at least one adult. In the event that this requirement is not met, we retain the right to exclude the underage participant, and unfortunately, no refund will be provided.
Please note that pets are not allowed on this tour.
Please let us know in advance any special need or impaired mobility of the clients and we will do our best to accomodate them.
Shorts, big bags and liquid bottles will not be allowed inside the museums.
Even with the skip-the-line entrance, there is still a compulsory security check which may cause some delays in entering the museum.
PLEASE NOTE: in order to purchase the Cenacolo tickets, we kindly need to receive in advance the names of all participants (accordingly to the ID card).
The described itineraries may undergo slight modifications due to unforeseen operational requirements.