Duration: around 7 h
Local food tasting
Light lunch with wine tasting
Photos
Amazing Tuscan countryside views
What to expect
Visit of the city Market (except on Sundays or holidays)
Local food tasting
Small group lesson with a local chef
Prepare with your hands your own lunch
Amazing Tuscan countryside views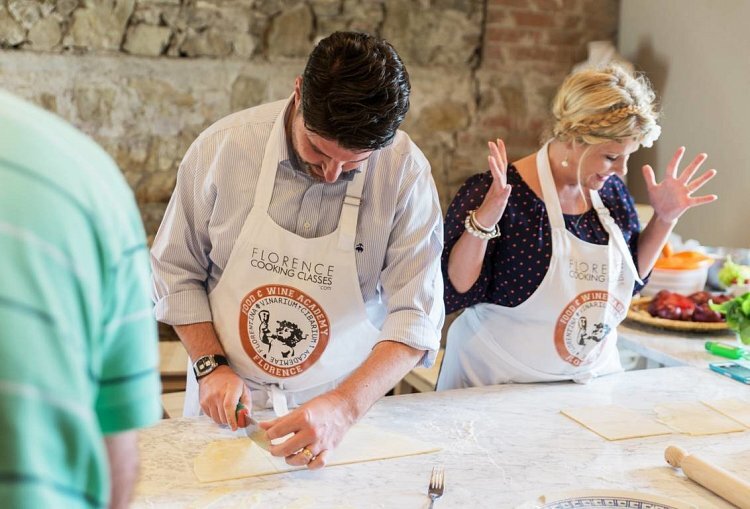 Cooking lesson in Tuscany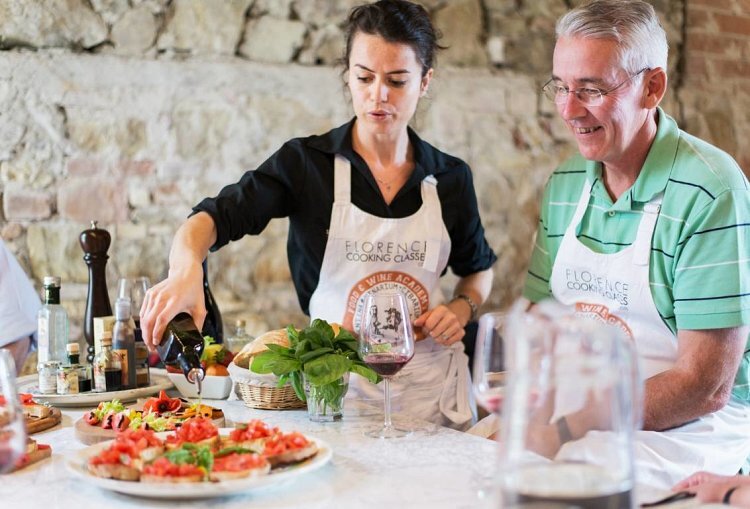 Cooking lesson in Tuscany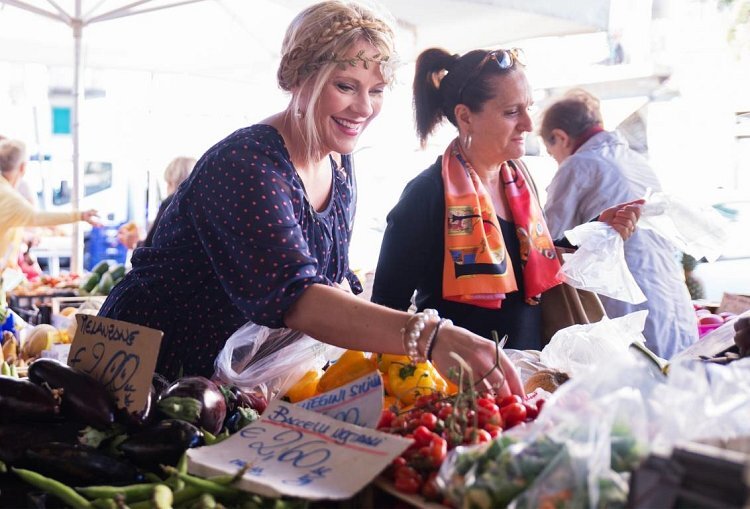 Cooking lesson in Tuscany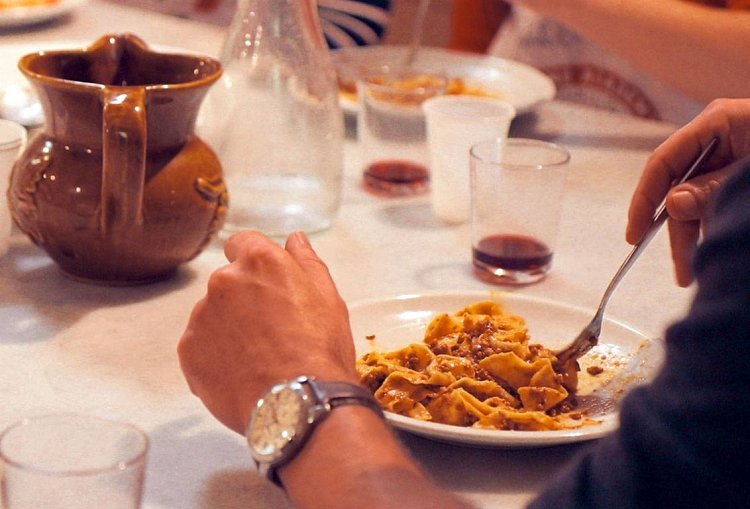 Cooking lesson in Tuscany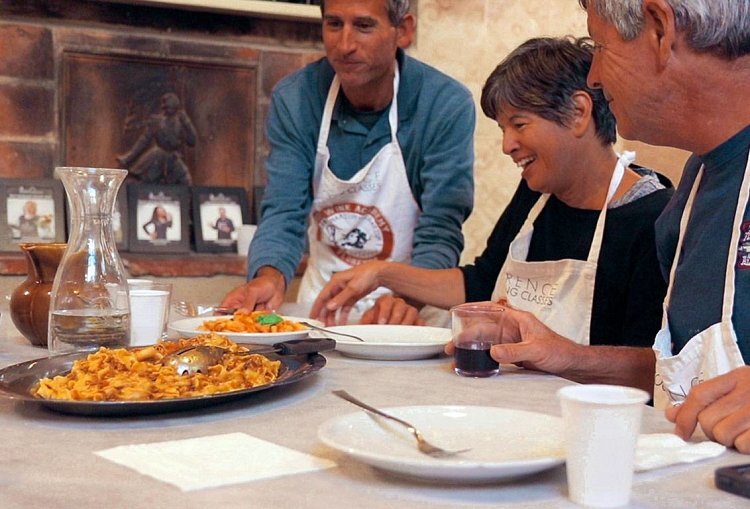 Cooking lesson in Tuscany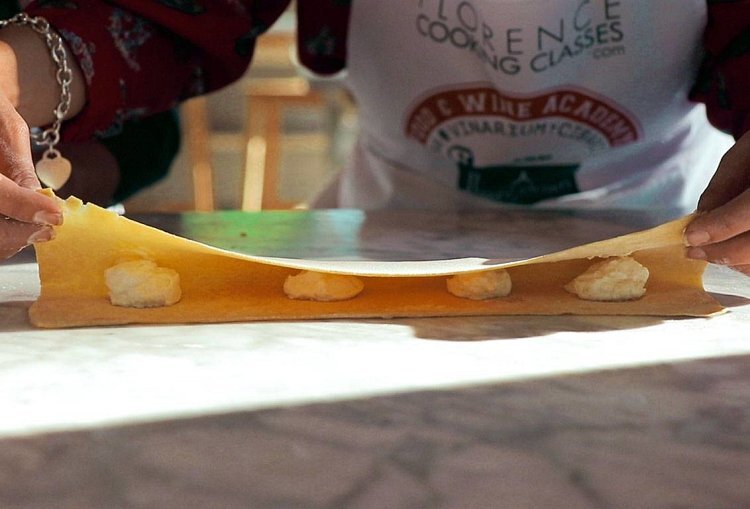 Cooking lesson in Tuscany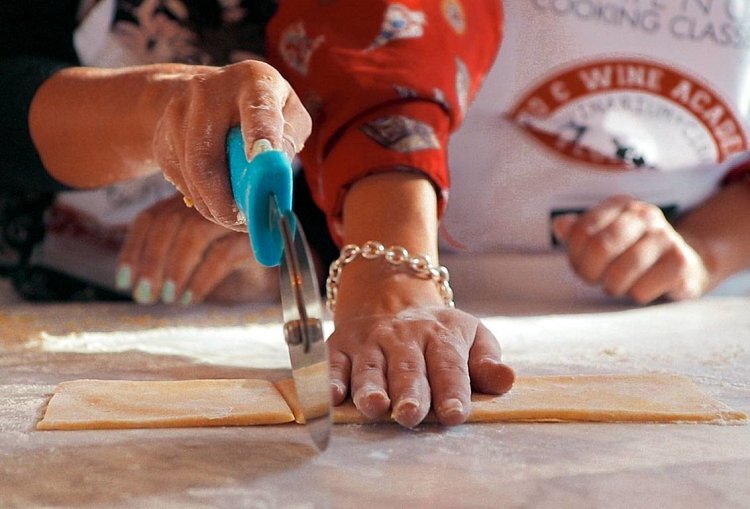 Cooking lesson in Tuscany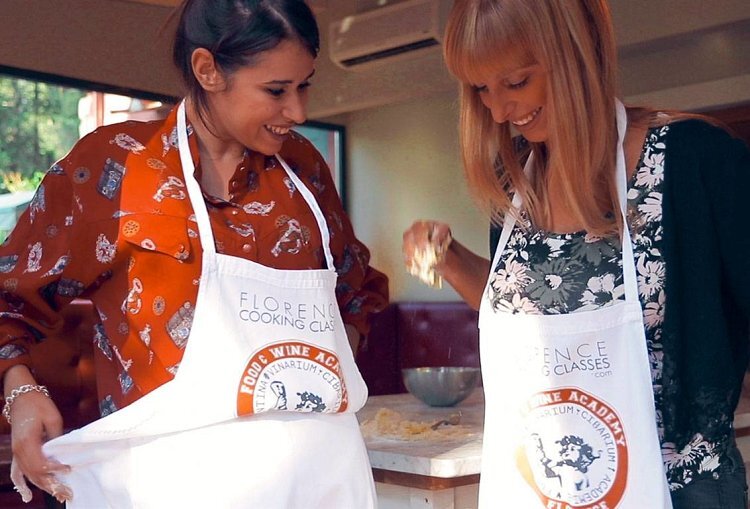 Cooking lesson in Tuscany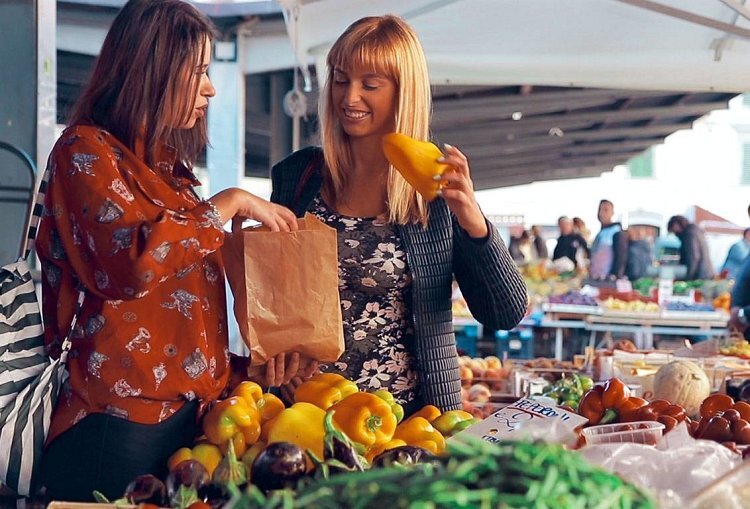 Cooking lesson in Tuscany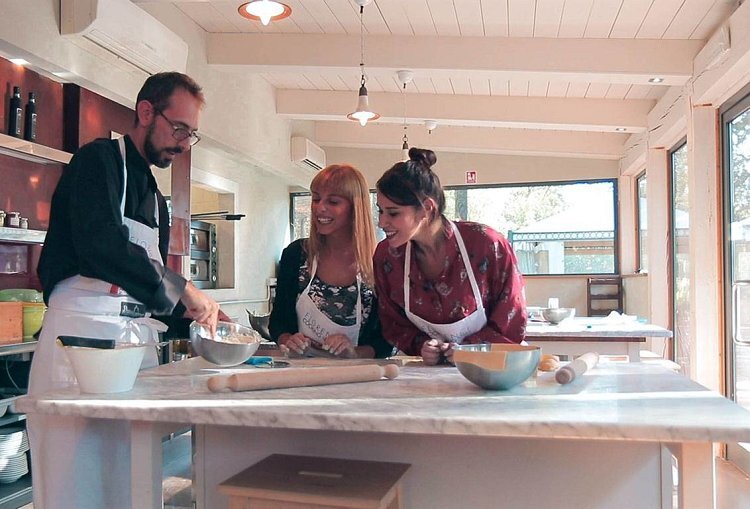 Cooking lesson in Tuscany

Private Cooking Class In Florence And Market Tour










---
A day in the Chianti countryside
The perfect activity to combine two highlights of Tuscany: beautiful landscape and good food!
You will be part of a small group and together with our chef you will begin your experience in Florence by visiting the Central Market where you will learn to recognize the best ingredients at the base of Tuscan cuisine, and where you can taste some fresh local products.
Comfortably seated on our minivan, you will then reach the beautiful kitchen equipped for your lesson, crossing the wonderful Chianti hills where you will enjoy the sight of lush landscapes protagonists of the production of olive oil and wine.
Immersed in the countryside and guided by the experience of our chef, you will have fun learning the secrets of our traditional cuisine and with your own hands you will make two types of fresh pasta and a delicious dessert.
Now it's time to enjoy your well-deserved lunch cooked by you, and to taste different types of the famous Chianti wine!
This will also be a beautiful moment of your day to relax, chat and laugh with other people in your group.
At the end of this experience you will take home unforgettable memories of Tuscany, as well as the recipes just made and a participation certificate!
Description
In the heart of Florence, you can master the art of Tuscan cooking.
Duration
Hours later, the clock read 5.
About
Florence's most well-attended and renowned Cooking Class - the first ever of its kind! Learn to cook a delicious Tuscan feast in the heart of Florence with the guidance of one of our charming and renowned culinary experts! Take a stroll to the Central Market, step one! Accompanied by the culinary experts, you'll scout for goods to create your midday meal. Amble along with butchers, bakers, and vegetable producers, who eagerly sell their fresh harvest. Learn how to identify the finest quality goods. A fascinating home-like professional locale awaits you after an enjoyable experience. It's conveniently located near the central market, and you can delight in a delectable tasting of characteristic offerings there. Additionally, you'll have the opportunity to create your own dish, as you get hands-on with the ingredients and receive guidance from our skilled chefs. Home-made pasta is one of our specialties, crafted with fresh ingredients that our chefs source depending on the current season. Our menu changes slightly to reflect this, but you can usually expect delicious bruschetta, a variety of pasta choices (such as tagliatelle and ravioli), pasta sauces that compliment each dish, and a sweet dessert to finish. Accompanied with two glasses of a selection of Chianti wine, after preparing your own meal, you will obviously eat it. Once you return home, a culinary guidebook brimming with delectable dishes will enable you to entertain friends. Finally, grab that certificate for graduating! "In advance, please let us know if you are a vegetarian looking to enhance your cooking expertise as we have plenty of vegetarian recipes to teach in this cooking class ensuring we cater to every taste bud. Please let us know beforehand about any food allergies or intolerances. "On specific instances when the Central Market is not operating, namely bank holidays and Sundays, a distinctive initiation and supplementary samplings at the culinary institution will take its place.
Info Galore!
Need additional insight? Wanting more detailed information? Look no further! Our team of experts have compiled a plethora of data for your perusal. If you're seeking specific details or simply browsing for knowledge, we've got you covered. No stone has been left unturned when it comes to finding the most comprehensive and up-to-date facts. Uncover the answers you seek with our extensive collection of resources. Don't wait - discover new knowledge today!
Our Chefs will guide you through the Central market of Florence (except on Sundays and bank holidays)
Tasting of local products and food
Chefs from the surrounding area will provide a cooking demonstration
Cooking utensils and apron application
Your lunch ingredients are ready
Wine with a side of Lunch
Certificate of Graduation
Recipes in a digital booklet
Please inform us in advance if you are a vegetarian and we will ensure that your meal is suitable for you!
"Unfortunately, our apologies are extended to those with celiac, as the cooking class cannot accommodate to their dietary needs.
Small walking tour of Florence
Visit of the city Market (except on Sundays and holidays)
Local food tasting
Transfer from Florence to the Chianti area and back
Cooking lesson with a local chef
All the ingredients for your lunch
Light lunch with wine pairing
Recipes and Participation Certificate
Cancellation Policy
If you let Florence-Tickets.com know about your decision to renounce their services at least 8 days before the scheduled start date, you can expect a complete refund of all fees paid. If the renunciation is made within a week from the scheduled start of the reserved services, Florence-Tickets.com shall not issue any refunds. Interruption of travel or service in progress will result in the absence of a refund for travellers.
Meeting Point
Florencetown Cooking School - Via Panicale, 43/r, Firenze (FI)
Clients are required to be at the meeting point 15 minutes prior to the scheduled departure time.
To remember
We cannot wait to welcome you to the land of authentic products and unforgettable experiences.
Clients are kindly encouraged to arrive at the meeting point 15 minutes ahead of the scheduled departure time.
We kindly request that you factor this into your travel plans. Regrettably, we are unable to accommodate any delays, no matter how brief, and we regret to inform you that failing to attend the experience will not qualify for a refund, including partial refunds.
Kindly note that the Central Market is closed Sundays and public holidays: on these days the class program will include a special introduction on Tuscan cooking and additional local product tasting.
Children and teenagers under 18 years of age should always be accompanied by at least one adult. In the event that this requirement is not met, we retain the right to exclude the underage participant, and unfortunately, no refund will be provided.
Please note that Italy's law doesn't permit selling alcoholic beverage to teens under 18 y.o. so clients under this age will be served non-alcoholic beverages.
We regret to inform you that the cooking class is not suitable for celiac.
Please inform us of any food intolerance or allergy in advance.
Please note that pets are not allowed on this tour.
Please let us know in advance any special need or impaired mobility of the clients and we will do our best to accommodate them.
The described itineraries may undergo slight modifications due to unforeseen operational requirements.