Ważność: 2 godziny
Priorytetowy dostęp
Zdjęcia bez lampy błyskowej
Audioprzewodnik dostępny
Dla osób na wózkach inwalidzkich
Tego możesz się spodziewać
See the many sumptuous rooms of the gallery, the masterpieces of Baroque and Renaissance, statues of ancient art
The largest Caravaggio collection
Skip the line and don't waste you time
Wspaniała galeria wspaniałych arcydzieł
Museum
The Borghese Gallery valuable collection, made ​​up initially by Cardinal Scipione Borghese in the early seventeenth century, contains sculptures, bas-reliefs and ancient mosaics and paintings from the fifteenth to the eighteenth century.
Masterpieces by Raffaello, Tiziano, Caravaggio and splendid sculptures of Gian Lorenzo Bernini and Canova.
History
The Villa Borghese "outside Porta Pinciana" arose as a suburban villa in the early seventeenth century around an initial possession of the family until the establishment in the years of a huge park. The rapid rise of the family in the Roman context culminated in the election to the papacy by Camillo (1605-1621) who, under the name of Paul V, started large urban interventions and extraordinary feats as collectors.
The main protagonist of this scenario, it was the pope favorite nephew, Cardinal Scipione Caffarelli Borghese (1577-1633) who began a systematic acquisition of works of art, to create one of the biggest collection of the time. At his death there were in fact more than 800 paintings from the Renaissance to the Baroque, celebrated works of ancient sculpture and an endless real estate assets.
Collections
In the sumptuous halls of the Gallery you can visit one of the most comprehensive collections of art, sculptures, carvings and ancient mosaics, as well as paintings and sculptures from the fifteenth to the eighteenth century.
The most important nucleus dates back to Cardinal Scipione but the next three centuries, losses and acquisition have left their mark.
The Cardinal Scipione was not particularly careful in medieval art but to the works of ancient, Renaissance and contemporary art to evoke a new golden age. His ambition furthered the creation of new sculptures and marble groups compared with antique works.
Masterpieces
Inside the gallery you can admire masterpieces such as:
The largest collection of Caravaggio artworks
Sculptures of Gian Lorenzo Bernini, as "Apollo and Daphne" and "The Rape of Proserpina".
Statue of Pauline Borghese, Napoleon sister, by Canova.
Paintings by Raphael as the Baglioni Altarpiece with the famous deposition of Christ.
Works by Antonello Da Messina, Correggio, Giovanni Bellini, Titian.
Wliczone w cenę
Wejście z dostępem priorytetowym
Opłata za rezerwację
Dostęp do wystaw czasowych
Co nie jest wliczone w cenę
Wycieczka z przewodnikiem
Dostępne opcje
W dodatku do biletów w przewodniku rezerwacji na tej stronie można nabyć następujące opcje.
Audioprzewodnik: dostępny w Włoski, Angielski, Francuski, Niemiecki i Hiszpański
Obniżki cen
Bilet ulgowy:
obywatele Unii Europejskiej w wieku 18-25 lat (ważny dokument tożsamości wymagany przy wejściu)
Bilet darmowy (nadal trzeba zapłacić presale, aby pominąć linię) :
UE, a nie obywatele UE poniżej 18 roku życia (ważny dokument tożsamości wymagany przy wejściu)
Temporary and permanent teachers of Italian public and private schools equipped with the appropriate documentation issued by MIUR
wszystkie osoby niepełnosprawne z zaświadczeniem o niepełnosprawności oraz ich opiekunowie
Zapamiętać
The ticket is valid 2 hours starting from entrance time.
The entrance time written on the tickets may be subject to small changes depending on the actual availability of the Gallery.
The tickets will be sent via email within 24-48 hours after purchase (on weekdays) with instructions on how to get there and what to do to enter.
We inform you that, once booked, the date and time selected are binding. Please pick up your ticket at least 15 minutes before the reserved entrance. Who does not respect the time booked will not enter. To pick up the audio guide, you need a valid ID.
The Gallery has a maximum capacity of people, in some periods of the year or special days you may experience short delays or waits not dependent on the Gallery or Italy Tickets.
---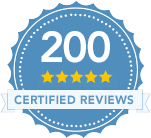 What means?
25 Reviews

United Kingdom
2 months ago
Roger
"Excellent"

United Kingdom
5 months ago
Dawn
"Amazing, my 2nd visit with tickitaly 1st class service from them and a wonderful gallery to visit"

Poland
6 months ago
Krzysztof
"Jedno z najpiękniejszych muzeów świata! Takich mistrzów jak Bernini i Caravaggio trzeba koniecznie obejrzeć. Polecam!"

Netherlands
6 months ago
Marian
"Sette amiche di Olanda hanno goduto Gallery Borghese e anche il giro in biccyclette il parco Borghese. Bellissimo !!!!"

Poland
7 months ago
Ewa
"Gallery beautiful, not to forget. Tickets and entry according to information. Everything was like a good watch. I will use you during all trips."

Canada
7 months ago
Jean-Pierre
"Getting our tickets from the ticket office was efficient and straightforward."

United States
9 months ago
Boyd F
"Wonderful museum. Great masterpieces in a stunning setting. Take a walk in the park after to absorb all you saw. If you have bad knees like mine do not hesitate to ask the museum staff to take you up or down in the tiny elevator. They will gladly do it."

Poland
1 year ago
Katarzyna
"Wszystko załatwione zostało poprawnie ,muzeum - zbiory wspaniałe"

Romania
1 year ago
Covaci
"Pur si simplu superb!!!!!"

United States
1 year ago
Joan
"The Borghese Gallery has a spectacular collection of art, mostly purchased by wealthy popes, cardinals and their family members. It is where the term, "nepotism" comes from. The park is lovely as well."