Duration: 2 hours
Priority access
Photos allowed
Accessible
La ce să te aștepți
Vizitati insotiti de un ghid autorizat din Regiunea Campania
Evitati coziile si nu pierdeti timp
Dupa 2 ore de vizita cu ghid puteti ramane in interior pentru restul zilei
Ascultati fascinanta poveste a anticilor Romani
Admirati Foro, Terme, templele lui Apollo, Giove si Iside, si multe altele
Plimbare prin ruine
Istoric
Fondata in jurul secolului VII , Pompei a fost cucerita de Romani în secolul al III-lea şi a devenit astfel o mare dezvoltare urbană cu construcţia de Forumului, unele temple şi multe case. In 79 d.C. a fost îngropat în întregimede erupţia Vezuviului şi a rămas ascuns timp de aproximativ 1700 de ani .
In 1748 la cererea lui Carlo III di Borbone,au început săpăturile care, in mai multe etape de-a lungul anilor, au adus la lumină această minunată zona arheologică, care, în 1997, a devenit parte din patrimoniului cultural al umanităţii de către Unesco.
Capodopere
In interiorul zonei arheologice puteti vedea cladiri private si publice cum ar fi :
Foro, inima orasului care a fost imbogatit cu statui ce au fost trecute cu vederea pe cele mai importante cladiri din oras.
Tempio di Apollo, unul dintre cele mai antice din Pompei, construit intre 575 si 550 a.C.
Tempio di Giove, numele venind de la gasirea unui cap ce provenea de la o statuia a lui Jupiter.
Lupanare,cel mai faimos bordel din Pompei caracterizat de multe picturi erotice .
Ce este inclus
Entrance with priority access
Local guide officially authorized
After the guided tour, stay inside as long as you want
Reservation fees
Access to temporary exhibitions
Available options
The following options can be purchased in addition to the tickets in the booking Wizard on this website.
Reduceri de preț
Bilete reduse:
Cetatenii cu varsta cuprinsa intre 18-24 ani (prezentati un document de identitate la intrare), ce apartin UE si Statelor supuse conditiilor de reprocitate (Austria, Belgia, Bulgaria, Cipru, Danemarca, Estonia, Finlanda, Franta, Germania, Grecia, Irlanda, Italia, Letonia, Lichtenstein, Lituania, Luxemburg, Malta, Norvegia, Olanda, Polonia, Portugalia, Anglia, RepublicaCeha, Romania, Slovacia, Spania, Elvetia, Svetia si Ungaria)
Bilete gratuite (este încă obligată să plătească presale pentru a sări peste linia) :
Cetatenii sub 18 ani (prezentati un document de identitate la intrare) ce apartin UE
Temporary and permanent teachers of Italian public and private schools equipped with the appropriate documentation issued by MIUR
Cetatenii din UE purtatori de handicap insotiti de un familiar sau de un asistent socio-sanitar
Meeting Point
A ține minte
The ticket is valid 1 day, starting from entrance time. After the guided tour you can stay inside the site as long as you want until closing time.
The tickets will be sent via email within 24-48 hours after purchase (on weekdays) with instructions on how to get there and what to do to enter.
We inform you that, once booked, the date and time selected are binding. 15 minutes before the starting time, meet the guide at the Infopoint of Via Villa dei Misteri n.1 (inside the Circumvesuviana train station, platform 1). Please note that you do not have to enter the Pompeii Ruins from the main entrance, but you have to go first to the meeting point specified above. Who does not respect the time booked will not enter.
You will receive two vouchers: the first one for the guided tour, that you have to show to the Infopoint of Via Villa dei Misteri n.1; the second one for the entrance to the Pompeii Excavations, that you have to show to the ticket office.
---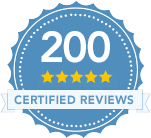 What means?
2 Reviews

United Kingdom
7 years ago
Lynda
"A very good tour, unfortunately I can't remember the guides name but he was brilliant, very good knowledge and able to answer all our questions as well as showing us the best sights."

United States
7 years ago
Deborah
"Guide was very knowledgable. Group size was very good. I had hoped to see more than three people suspended in time. Overall it was a good tour. "