Valabilitate: 1 zi
Accesul prioritar
Fotografii permis
Ghid audio disponibil
Ghid video disponibil
Accesibil pentru persoanele cu handicap
La ce să te aștepți
Vizitati trei capodopere cu un singur bilet
Evitati sa stai la coada ,nu pierdeti timp
Intrati in istoria antica
Plimbati-va printre rovinele unui mare imperiu
Un bilet, trei atracții
Coloseum: numele original fiind Amfiteatrul Flavio (de la numele familiei sub care a inceput constructia a fost inaugurat in anul '80 i.c.,iar astazi este cunoscut sub numele de Coloseum din cauza apropiatei statui a lui Merone, care pentru dimenisiunile sale era numita Coloseumul lui Merone. Acest complex, declansat Patrimoniu Umanitatii UNESCO si introdus cu cativa ani in urma intre cele 7 minuni ale lumii moderne, gazduirea evenimentelor publice cum ar fi luptele intre gladiatori (munero), lupta intre animale (venationes), si de prizionerii ucisi; cel mai des martirii crestini (noxii)
Foro Romano: Valea Foro era intr-un timp o vale mlastinoasa, dar la inceputul sec VII a.c. dupa asanare, a fist realizata o podea si a fost creata o mare piata rectangulara unde se tinea targul si pe unde treceau principalele strazi cum ar fi Via Sacra; si de-a lungul secolelor au fost construite numeroase monumente pentru activitatile politice, juditiare si religioase (Comizia, Cursia,Templul Vespasiano si Tito.Templul Vesto si Saturno Arcul Settimio Severo, Biserica Mmossenzio si in final Colona Foca).
Palatino: un adevarat muzeu in aer liber dupa traditie a fost colina unde Ronolo si Remo au fost gasiti si adoptati de Lupoaica unde, spre jumatatea sec.VIII a.c., chiar Romolo a fondat primul nucleu din Roma. Cu timpul Republicana a fost locul de intalnire de nenumeroase culte al lui Apollo e Vesta. In timpul imperiului acest loc a fost ales de imparatul Augusto casa lui, iar de atunci au fost construite toate palatele pentru Membrii clsei conducatoare (Cel al lui Merone, Flavi, Tiberio, Settimio Severo...)
Ce este inclus
Intrarea cu acces prioritar
Bilet valabil 1 zi
Ce nu este inclus
Următoarele opțiuni pot fi achiziționate în plus față de bilete în rezervare ghidate de pe acest site.
Optiuni Disponibile
Următoarele opțiuni pot fi achiziționate în plus față de bilete în rezervare ghidate de pe acest site.
Ghid audio: disponibil în italiană, engleză, franceză, spaniolă, germană, japoneză, rusă, chineză și arabă
Ghid video: disponibil în italiană, engleză, franceză, spaniolă și germană
Reduceri de preț
Bilete reduse:
Cetatenii cu varsta cuprinsa intre 18-25 ani (prezentati un document de identitate la intrare), ce apartin UE si Statelor supuse conditiilor de reprocitate (Austria, Belgia, Bulgaria, Cipru, Danemarca, Estonia, Finlanda, Franta, Germania, Grecia, Irlanda, Italia, Letonia, Lichtenstein, Lituania, Luxemburg, Malta, Norvegia, Olanda, Polonia, Portugalia, Anglia, RepublicaCeha, Romania, Slovacia, Spania, Elvetia, Svetia si Ungaria)
Bilete gratuite (este încă obligată să plătească presale pentru a sări peste linia) :
Cetatenii din UE si non UE sub 18 ani (prezentati un document de identitate la intrare)
Temporary and permanent teachers of Italian public and private schools equipped with the appropriate documentation issued by MIUR
Cetatenii din UE purtatori de handicap insotiti de un familiar sau de un asistent socio-sanitar
A ține minte
The ticket is valid 1 day.
Roman Forum and Palatine are two sights linked to each other so they can not be visited separately or even on different days; the two visits are connected each other and must be made one after the other, without exiting the area.
The tickets will be sent via email within 24-48 hours after purchase (on weekdays) with instructions on how to get there and what to do to enter.
Please 15 minutes before the entrance time go to the cashier desk for customers with reservation. You have to enter first into the Colosseum at the day and time chosen, after visiting the Colosseum you have the same day to visit the Roman Forum and Palatine Hill at the time you want. Please make attention to the opening hours.
We inform you that, for safety reasons, inside the Colosseum/Roman Forum/Palatine is forbidden to enter with backpacks, suitcases and voluminous bags.
This ticket can not be canceled or refunded, and date and time changes are not possible.
---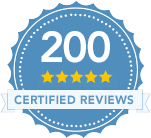 What means?
398 Reviews

United States
6 years ago
Claudia
"Lo mejor fue comprar el ticket con ustedes porque se evitó las largas filas, se cumplió con los lugares comprados, pero el foro Romano cerró sus puertas a las 4:30 pm y eso se debe tomar en cuenta. Pero por lo demás fue lo mejor."

Belgium
6 years ago
Lina
"De aanschaf van skip the line tickets voor Colosseum - Roman Forum - Palatine valid two days, was heel handig, niet in de wachtrij gaan staan, en we kregen onmiddellijke toegang tot de site. Een aanrader. "

Poland
6 years ago
Dorota
"Kolosalne miejsca! Czuje sie tam Historie...Z Palatynu przepiekne widoki na Fora Imperialne, a przechadzka wsrod ruin daje niezapomniane wrazenia. Wszystkie miejsca noca wspaniale oswietlone. Fajnie sie tam chodzi nawet w listopadzie i nawet jak pada deszcz..."

Italy
6 years ago
Danilo
"Tutto Ok!"

Israel
6 years ago
Yanir
"שרות מהיר, זמין ואמין. לאחר הדפסת הוואצ'ר יש להמיר אותו לכרטיסי כניסה וזאת עושים בתור מיוחד קצר יותר בקופות הקולסאום. עם הרטיסים שמקבלים נכנסים לקוליסאום ומדלגים על התורים. בהחלט שווה 4 יורו עמלה לכרטיס."

United Kingdom
6 years ago
Minal
"Booking process was smooth. Got vouchers within 24 hours. Only drawback was that vouchers were not e-tickets ie you cannot just show the vouchers on smartphone and skip the queue. One has to print out the voucher which can be a hassle if you are visiting on Sunday and can't find a copier shop open. "

Hungary
6 years ago
Anita
"everything as promised, very comfortable not to stand in line"

Brazil
6 years ago
Vera
"Achei tudo maravilhoso, Dentro do Coliseo setia arrepios pelo corpo, uma sensaçao de vida e morte ao mesmo tempo."

Czech Republic
6 years ago
Tomas
"Realy amazing monuments, realy poor toilet services as well as cafeteria at Forum Romanum!"

Russian Federation
6 years ago
Elena
"I am glad i reserved the tickets and didn't waste time in lines"

United Kingdom
6 years ago
Nathan
"The queue was huge but these tickets got has almost straight to the front. Really easy to collect and then straight into the colosseum. We then went and spent a hours walking around the forum."

United Kingdom
6 years ago
Angela
"Excellent and efficient process - booked tickets online 2 was before visit. On the day arrived at the colosseum and went to the ticket office,for online bookings go straight to the front of the queue to collect tickets then entered the colosseum. Loved it. "

Brazil
6 years ago
Everaldo
"Tudo conforme o previsto!"

Greece
6 years ago
Romanos
"Colisseum is a quite impressive ancient stadium that everyone would like to see and learn dome things for its history. The whole space, Roman Forum-Palatine is also very beautyful but you will need a tour guide if you want to understand their historical meaning."

Romania
6 years ago
Elina
"it was what I expected"

Poland
6 years ago
Marek
"A cóż można powiedzieć , arcydzieło..."

Italy
6 years ago
Pasquale
"Grazie per la puntualità e la cortesia"

Denmark
6 years ago
Michael
"Sublime service. Value for money"

Brazil
6 years ago
Alex
"Atração imperdível em Roma! "

Italy
6 years ago
Rossana
"il servizio offerto e' ottimo."