Validity: 1 day
Priority access
Photos allowed
Audioguide available
Videoguide available
Accessible
What to expect
Visit three masterpieces with one ticket only
Skip the line and don't waste your time
Immerse yourself in the ancient history
Walk among the ruins of a great empire
One ticket, three attractions
Colosseum

: originally called Flavian Amphitheater (from the name of the family under which took place the construction works), it was inaugurated in 80 AC and it's now known as Colosseum for the nearby statue of Nero that for its size was called "Colossus of Nero". This complex, declared one of the World Heritages of umanity from UNESCO and included few years ago between the Seven Wonders of the modern world, it housed public events such as fights between gladiators (munera), fights between animals (venationes), re-enactments of famous battles (naumachia) and killing of prisoners, often Christian martyrs (noxii).
Roman Forum

: the valley of the Forum was once a marshy area, but at the end of the 7th century BC after his drainage, there was made a flooring and thus was created a large rectangular square where took place the market and where it converged the major streets like the Via Sacra; over the centuries, there were built many monuments for the political, judicial and religious activities (the Comitium, the Curia, the Temple of Vespasian and Titus, the Temple of Vesta and that of Saturn, the Arch of Septimius Severus, the Basilica of Massenzio, and finally the Column of Foca).
Palatine

: veritable outdoor museum, according to the tradition it was the hill where Romulus and Remus were found and suckled by the Lupa (she-wolf) and where, at the mid-eighth century BC, Romulus himself founded the first nucleus of Rome. In the Republican period it was seat of various cults, in particular that of Magna Mater (Cybele) and that of Apollo and Vesta. During the Imperial Age it was chosen by the Emperor Augustus as a place of residence, and since then there were built all the palaces of the members of the ruling class (that of Nero, of the Flavi, of Tiberius, of Septimius Severus...).
What is included
Entrance with priority access
Ticket valid 1 day
Available options
The following options can be purchased in addition to the tickets in the booking Wizard on this website.
Audioguide: available in Italian, English, French, Spanish, German, Japanese, Russian, Chinese and Arabic
Videoguide: available in Italian, English, French, Spanish and German
Price reductions
Reduced/Half Ticket:
Citizens aged between 18 and 25 years of the EU and subsequent integration by ministerial letters (Austria, Belgium, Bulgaria, Cyprus, Croatia Denmark, Estonia, Finland, France, Germany, Greece, Ireland, Luxembourg, Malta, the Netherlands, Poland, Portugal, the United Kingdom, the Czech Republic, Romania, Slovakia, Slovenia, Spain, Hungary, Swiss conferences, Norway, Liechtenstein, Iceland)
Free Ticket (it is still required to pay the presale to skip the line) :
EU and non-EU citizens under 18 years
Temporary and permanent teachers of Italian public and private schools equipped with the appropriate documentation issued by MIUR
Any handicapped person accompanied by the certificate of disability and the escort
To remember
The ticket is valid 1 day.

Roman Forum and Palatine are two sights linked to each other so they can not be visited separately; the two visits are connected each other and must be made one after the other, without exiting the area.

The tickets will be sent via email within 24-48 hours after purchase (on weekdays) with instructions on how to get there and what to do to enter.

Please 15 minutes before the entrance time go to the cashier desk for customers with reservation. You have to enter first into the Colosseum at the day and time chosen, after visiting the Colosseum you have the same day to visit the Roman Forum and Palatine Hill at the time you want. Please pay attention to the opening hours.

We inform you that, for safety reasons, inside the Colosseum/Roman Forum/Palatine is forbidden to enter with backpacks, suitcases and voluminous bags.

This ticket can not be canceled or refunded, and date and time changes are not possible.
---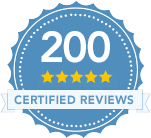 What means?
398 Reviews

United States
5 years ago
Claudia
"Lo mejor fue comprar el ticket con ustedes porque se evitó las largas filas, se cumplió con los lugares comprados, pero el foro Romano cerró sus puertas a las 4:30 pm y eso se debe tomar en cuenta. Pero por lo demás fue lo mejor."

Belgium
5 years ago
Lina
"De aanschaf van skip the line tickets voor Colosseum - Roman Forum - Palatine valid two days, was heel handig, niet in de wachtrij gaan staan, en we kregen onmiddellijke toegang tot de site. Een aanrader. "

Poland
5 years ago
Dorota
"Kolosalne miejsca! Czuje sie tam Historie...Z Palatynu przepiekne widoki na Fora Imperialne, a przechadzka wsrod ruin daje niezapomniane wrazenia. Wszystkie miejsca noca wspaniale oswietlone. Fajnie sie tam chodzi nawet w listopadzie i nawet jak pada deszcz..."

Italy
5 years ago
Danilo
"Tutto Ok!"

Israel
5 years ago
Yanir
"שרות מהיר, זמין ואמין. לאחר הדפסת הוואצ'ר יש להמיר אותו לכרטיסי כניסה וזאת עושים בתור מיוחד קצר יותר בקופות הקולסאום. עם הרטיסים שמקבלים נכנסים לקוליסאום ומדלגים על התורים. בהחלט שווה 4 יורו עמלה לכרטיס."

United Kingdom
5 years ago
Minal
"Booking process was smooth. Got vouchers within 24 hours. Only drawback was that vouchers were not e-tickets ie you cannot just show the vouchers on smartphone and skip the queue. One has to print out the voucher which can be a hassle if you are visiting on Sunday and can't find a copier shop open. "

Hungary
5 years ago
Anita
"everything as promised, very comfortable not to stand in line"

Brazil
5 years ago
Vera
"Achei tudo maravilhoso, Dentro do Coliseo setia arrepios pelo corpo, uma sensaçao de vida e morte ao mesmo tempo."

Czech Republic
5 years ago
Tomas
"Realy amazing monuments, realy poor toilet services as well as cafeteria at Forum Romanum!"

Russian Federation
5 years ago
Elena
"I am glad i reserved the tickets and didn't waste time in lines"

United Kingdom
5 years ago
Nathan
"The queue was huge but these tickets got has almost straight to the front. Really easy to collect and then straight into the colosseum. We then went and spent a hours walking around the forum."

United Kingdom
5 years ago
Angela
"Excellent and efficient process - booked tickets online 2 was before visit. On the day arrived at the colosseum and went to the ticket office,for online bookings go straight to the front of the queue to collect tickets then entered the colosseum. Loved it. "

Brazil
5 years ago
Everaldo
"Tudo conforme o previsto!"

Greece
5 years ago
Romanos
"Colisseum is a quite impressive ancient stadium that everyone would like to see and learn dome things for its history. The whole space, Roman Forum-Palatine is also very beautyful but you will need a tour guide if you want to understand their historical meaning."

Romania
5 years ago
Elina
"it was what I expected"

Poland
5 years ago
Marek
"A cóż można powiedzieć , arcydzieło..."

Italy
5 years ago
Pasquale
"Grazie per la puntualità e la cortesia"

Denmark
5 years ago
Michael
"Sublime service. Value for money"

Brazil
5 years ago
Alex
"Atração imperdível em Roma! "

Italy
5 years ago
Rossana
"il servizio offerto e' ottimo."