Durata: 2 ore
Accesul prioritar
Fotografii fără bliț
Sistem de audio-primire
Accesibil pentru persoanele cu handicap
La ce să te aștepți
Vizitati insotiti de un Ghid oficial din Vatican
Evitati coada, nu pierdeti timp
Admirati faimosul Laocoonte, extraordinara Capela Sixtina si Camerele lui Raffaello
Vizitati faimoasele Muzee Vaticane
Dupa vizita cu ghid puteti ramane in interior cat doriti
O colecție uriașă de minunata
Muzeele
Muzeele Vaticane sunt un enorm complex de ambiente si opere; mai mult de 400 de ani au gasit locatia artistica,ce apartin tuturor epocilor, de la anticul Egipt la Etruschi, de la greci si Romani la Renastere si cateva opere de arta moderna si contemporana.
Istoric
In 1506, intr-o potgorie din Roma, a fost regasita scluptura de marmura, ce il reprezenta pe preotul grec Laocoonte si copii sai; Michelangelo Buonarroti si Giuliano da Sangallo l-au sfatuit pe Papa Giulio II sa ia aceasta opera, aceasta fiind considerata si data infintarii Muzeelor Vaticane.
Colectii
Toate statuile sunt puse intr-un context natural; Papa Giuglio a fondat primul nucleu de Muzee numit Curtea Statuilor, apoi a ordonat lui Raffaello Sanzio sa decoreze faimoasele Incaperi si Loggia.
Toate incaperile si Muzeele ce le gasim in interiorul complexului, au fost create datorita lui Papa, incepand cu Capela Sixtina fondata in 1475 la cererea lui Sisto IV si inaugurata in 1483 sau Capela Niccolina pictata de Beato Angelico sub domnia lui Papa Nicolo V. Mai gasim si Apartamentul Borgia, Galeria Hartilor Geografice decorata sub domnia lui Papa Gregorio XIII si Galeria Arazzi; apoi, Muzeul Etrusc fondat in 1844, toate dorite de Papa Gregorio XVI.
Muzeul Pio-Clementino a fost fondat de Papa Clemente XIV si extins de Papa Pio VI pentru a aduce toate operele grecesti si romane;sub pontificatul lui Papa Pio XI a fost creata Galeria de Arta si Muzeul Missionario-Etnologico. Muzeul Istoric a fost fondat in 1937 de Papa Paolo VI si contine Pavilionul de Carute si automobile Papale; in acelasi an, a fost adaugata si colectia de Arta Religioasa Moderna, in timp ce la inceputul sec. XIX, Papa Pio VII Chiaramonti a fondat Muzeul Chiaramonti, decorat de Antonio Canova.
Capodopere
Arta antica:
Grupul Laocoonte
Apollo del Belvedere
Torso del Belvedere
Apoxyomenos
Arta medievala:
Giotto, Politicul Stefaneschi, cca. 1320
Arta din Renastere:
Leonardo da Vinci, San Gerolomo, cca. 1480
Michelangelo, Crucifixul lui San Pietro, cca. 1545
Raffaello, Transfigurazione, cca. 1518
Arta moderna:
Caravaggio, Deposizione, cca.1603
Antonio Canova, Perseo triumfator, cca. 1800
Ce este inclus
Intrarea cu acces prioritar
Ghid local oficial autorizat
Dupa tur ghidat, stați în interiorul atâta timp cât doriți
Taxele de rezervare
Accesul la expoziții temporare
Sistem de audio-primire
Optiuni Disponibile
Următoarele opțiuni pot fi achiziționate în plus față de bilete în rezervare ghidate de pe acest site.
Reduceri de preț
Bilete reduse:
Cetățenii în vârstă de sub 18 ani (prezentati un document de identitate la intrare)
Bilete gratuite (este încă obligată să plătească presale pentru a sări peste linia) :
în vârstă de copii sub 6 ani (prezentati un document de identitate la intrare)
A ține minte
It is necessary to book at least 5 workdays before the visit.
The ticket is valid 1 day, starting from entrance time. After the guided tour you can stay inside as long as you want until closing time of the Museums.
The tickets will be sent via email within 24-48 hours after purchase (on weekdays) with instructions on how to get there and what to do to enter.
We inform you that, once booked, the date and time selected are binding. It is advisable to arrive 20 minutes early with a valid document to pass the security controls; we suggest to have little bags with you.
In front of museum you will be allowed to skip the line choosing the lateral entrance designed for groups. Also the ticket-office where you have to change your voucher with real tickets is the group's one. After clearing security, the meeting point will be at the "Guided Tours" booth, which is located straight ahead up the small staircase on the left.
You are invited to dress appropriately.
Italy Tickets is not responsible for eventual lack of service caused by the ticket offices or activities of the Holy Father.
---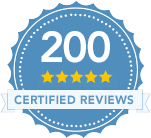 What means?
12 Reviews

Brazil
5 years ago
Alvaro
"Muito bonito! "

Argentina
5 years ago
Leon
"EXCELENTE ITINERARIO Y MUY SÓLIDA FORMACIÓN DE LA GUÍA QUE NOS MOSTRÓ PARTE DEL MUSEO Y LA EXPLICACIÓN DE LA CAPILLA SIXTINA"

Japan
6 years ago
Audrey
"I wish I could remember the name of our guide - he was fantastic! Our best guide through our whole 10 day trip in Italy. Thank you!"

Romania
6 years ago
Condrea
"The best idea to buy Vatican guided tickets online! This way I avoided a line long of about 3 km just by taking the line for groups and showing our purchase. Our guide, Leonardo, was amazing, presenting us all in such a way that is was fun and interesting and not long or boring, taking into account that the tour lasted 2 hours! I strongly recommend buying tickets online for Vatican! Best regards, Andreea (Romania)"

France
6 years ago
Lucie
"Très intéressant. Et guide qui aime ce qu'il fait et communique son enthousiaste à son groupe. Merci le guide pour cette belle découverte d'histoire sur ce magnifique monument. Bravo. "

United States
6 years ago
Laslo
"Extremely knowledgeable English guide who imparted information in a timely manner. We paused just long enough for major art pieces and had plenty of time for questions, though too overwhelmed to ask many. The Vatican Museums are on the same scale or larger that the largest famous museums in the World. No one can take in that much art in one day or even one month. Great tour in October followed by the Sistine Chapel and then St. PETER'S Basilica."

France
6 years ago
Saskia
"Très facile d'accès. Un guide très sympa. Par contre La Chapelle sucrine n'est vraiment pas un lieu recueilli ..."

Spain
6 years ago
Juan Manuel
"La espera para el acceso fue corta. La guía (Valentina) era muy amena y experta en el tema. Muy bien"

United States
6 years ago
Karla
"The museum is so big that the tour allows you to see the main pieces while learning about them. Im glad I took it"

Russian Federation
6 years ago
Тенгиз
"Все было организовано великолепно!!! Большое спасибо!"

Poland
6 years ago
Grzegorz
"Very nice and comprehensive tour"

Chile
6 years ago
Rene
"Beautiful!! Easy to buy, you don't have to do the long waiting lines to get to the museum. The tour guide was very nice too"