Duration: 2 hours
Priority access
Photos without flash
Whisper System
Accessible
What to expect
Tour with an official Vatican guide
Skip the line and don't waste your time
See the famous Laocoon, the amazing Sistine Chapel and the Raphael's Rooms
Immerse yourself in the majesty of the Vatican Museums
Stay in the museums how long you want after the guided tour
A huge wonderful collection
Museums
The Vatican museums are a huge complex of environments and works; in more than 400 years have found place here artistic testimonies belonging to every era, from the ancient Egypt to the Etruscans, from the Greeks and Romans to the Renaissance, and also some modern and contemporary art works.
History
In 1506 in a vineyard in Rome, was found a marble sculpture representing the greek priest Laocoon and his sons; Michelangelo Buonarroti and Giuliano da Sangallo suggested Pope Julius II to buy it and this is the date of birth of the Vatican Museums.
Collections
By placing all the ancient statues in a natural environment, Pope Julius II founded the first nucleus of the Museums, the Courtyard of Statues; then he asked Raphael Sanzio to decorate the famous Rooms and the Loggia.
All the environments and the museums that we find inside the complex, were created thanks to a Pope, starting from the Sistine Chapel founded in 1475 by Sixtus IV's will and inaugurated in 1483, or the Niccolina Chapel painted by Beato Angelico under Pope Nicholas V. Further we find the Borgia Apartment, the Gallery of Maps decorated under Pope Gregory XIII and the Gallery of Tapestries; then there is the Etruscan Museum founded in 1837, the Egyptian Museum founded in 1839 and the Profane Museum founded in 1844, all wanted by Pope Gregory XVI.
The Pio-Clementino Museum was founded by Pope Clemente XIV and enlarged by Pope Pius VI to receive all the Greek and Roman masterpieces; under Pope Pius XI was created the Pinacoteca and the Missionary-Ethnological Museum. The Historical Museum was founded in 1973 by Pope Paul VI and it contains also the Carriage Pavilion with automobiles, carriages and sedan chairs used by various popes; in the same year, was added also the Collection of Modern Religious Art, while at the beginning of the 19th century, Pope Pius VII Chiaramonti had founded the Chiaramonti Museum fitted out by Antonio Canova.
Masterpieces
Ancient art:
The group of Laocoon
Apollo of Belvedere
Torso Belvedere
Apoxyomenos
Medieval art:
Giotto, Polittico Stefaneschi, 1320 approx.
Renaissance art:
Michelangelo, St. Pietro's crucifixion, 1545 approx.
Raphael, Transfiguration, 1518 approx.
Leonardo da Vinci, St. Gerolamo, 1480 approx.
Modern art:
Caravaggio, Deposition, 1603 approx.
Antonio Canova, Perseus triumphantly, 1800 approx.
What is included
Entrance with priority access
Local guide officially authorized
After the guided tour, stay inside as long as you want
Reservation fees
Access to temporary exhibitions
Whisper System
Available options
The following options can be purchased in addition to the tickets in the booking Wizard on this website.
Price reductions
Reduced/Half Ticket:
Citizens under 18 years old (valid identity document needed at the entrance)
Free Ticket (it is still required to pay the presale to skip the line):
Children under 6 years old (valid identity document needed at the entrance)
Meeting Point
To remember
It is necessary to book at least 5 workdays before the visit.
The ticket is valid 1 day, starting from entrance time. After the guided tour you can stay inside as long as you want until closing time of the Museums.
The tickets will be sent via email within 24-48 hours after purchase (on weekdays) with instructions on how to get there and what to do to enter.
We inform you that, once booked, the date and time selected are binding. It is advisable to arrive 20 minutes early with a valid document to pass the security controls; we suggest to have little bags with you.
In front of museum you will be allowed to skip the line choosing the lateral entrance designed for groups. Also the ticket-office where you have to change your voucher with real tickets is the group's one. After clearing security, the meeting point will be at the "Guided Tours" booth, which is located straight ahead up the small staircase on the left.
You are invited to dress appropriately.
Italy Tickets is not responsible for eventual lack of service caused by the ticket offices or activities of the Holy Father.
---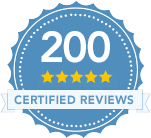 What means?
12 Reviews

Brazil
5 years ago
Alvaro
"Muito bonito! "

Argentina
6 years ago
Leon
"EXCELENTE ITINERARIO Y MUY SÓLIDA FORMACIÓN DE LA GUÍA QUE NOS MOSTRÓ PARTE DEL MUSEO Y LA EXPLICACIÓN DE LA CAPILLA SIXTINA"

Japan
6 years ago
Audrey
"I wish I could remember the name of our guide - he was fantastic! Our best guide through our whole 10 day trip in Italy. Thank you!"

Romania
6 years ago
Condrea
"The best idea to buy Vatican guided tickets online! This way I avoided a line long of about 3 km just by taking the line for groups and showing our purchase. Our guide, Leonardo, was amazing, presenting us all in such a way that is was fun and interesting and not long or boring, taking into account that the tour lasted 2 hours! I strongly recommend buying tickets online for Vatican! Best regards, Andreea (Romania)"

France
6 years ago
Lucie
"Très intéressant. Et guide qui aime ce qu'il fait et communique son enthousiaste à son groupe. Merci le guide pour cette belle découverte d'histoire sur ce magnifique monument. Bravo. "

United States
6 years ago
Laslo
"Extremely knowledgeable English guide who imparted information in a timely manner. We paused just long enough for major art pieces and had plenty of time for questions, though too overwhelmed to ask many. The Vatican Museums are on the same scale or larger that the largest famous museums in the World. No one can take in that much art in one day or even one month. Great tour in October followed by the Sistine Chapel and then St. PETER'S Basilica."

France
7 years ago
Saskia
"Très facile d'accès. Un guide très sympa. Par contre La Chapelle sucrine n'est vraiment pas un lieu recueilli ..."

Spain
7 years ago
Juan Manuel
"La espera para el acceso fue corta. La guía (Valentina) era muy amena y experta en el tema. Muy bien"

United States
7 years ago
Karla
"The museum is so big that the tour allows you to see the main pieces while learning about them. Im glad I took it"

Russian Federation
7 years ago
Тенгиз
"Все было организовано великолепно!!! Большое спасибо!"

Poland
7 years ago
Grzegorz
"Very nice and comprehensive tour"

Chile
7 years ago
Rene
"Beautiful!! Easy to buy, you don't have to do the long waiting lines to get to the museum. The tour guide was very nice too"