Duração: 1 h e 30 min
Acesso prioritário
Fotos sem flash
Guia de Áudio disponível
Acesso para Cadeiras de Rodas
O Que Esperar da Atividade
Visita com um guia profissional
Evite a fila e não desperdice seu tempo
Admire o famoso David de Michelangelo, os seus Prisioneiros e o San Matteo
Depois da visita guiada permaneça no museu quanto quiser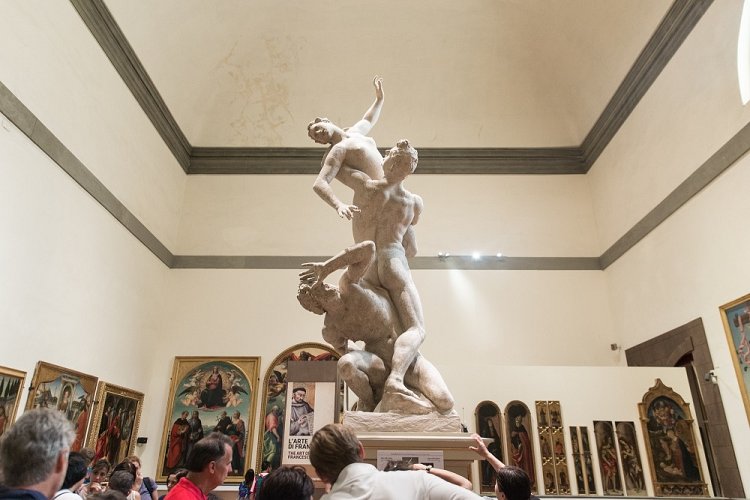 1 hour with David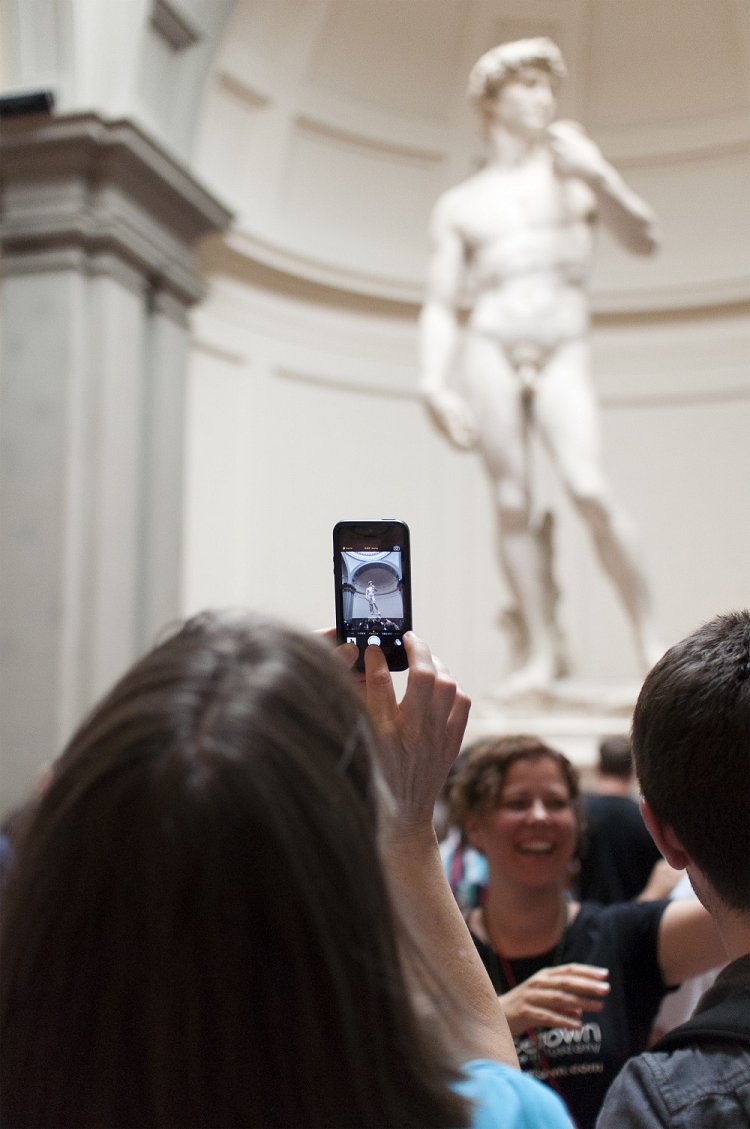 1 hour with David
---
Não só Michelangelo...
Museu
Situado no coração de Florença, é um dos museus mais visitados da cidade, porque abriga um importante acervo de obras de Michelangelo, dentre as quais se destaca o David, exposto em uma espetacular tribuna criada especialmente .
História
Em 1784, utilizando os ambientes do Hospital de San Matteo e do Convento de San Niccolò di Cafaggio, o Grã-Duque Pietro Leopoldo di Lorena criou a Academia de Belas Artes; junto a esta, foi também fundada a Galeria da Academia, um museu criado para acolher obras de arte postas à disposição para a formação dos artistas. Ao longo dos séculos, foi modificada muitas vezes até se transformar no atual museu dedicado principalmente a Michelangelo.
Coleção
Além do núcleo original de obras, novas aquisições de pinturas antigas tiveram lugar durante o sseculo XVIII em consequência da supressão de igrejas e conventos implementada pelo Grã-Duque Pietro Leopoldo, e em 1810 por Napoleão; em 1872 o David de Michelangelo foi transferido da Praça da Signoria para um ambiente da galeria chamado Tribuna. Em 1906 foi transportado também o San Matteo e em 1909 as quatro esculturas dos Prisioneiros provenientes da Gruta de Buontalenti no Jardim de Boboli. No interior há também uma coleção moldes de gessos de Lorenzo Bartolini, e uma seção dedicada aos antigos instrumentos musicais; de particular interesse são também algumas pinturas sobre madeira de manufatura Florentina do século XIII ao século XVI , e o grupo de ícones Russos.
Obras-primas
Michelangelo, David, 1501-1504, da Praça da Signoria
Michelangelo, Quatro Prisioneiros, 1530 c., da Gruta do Buontalenti no Jardim de Boboli, esculpida para a Tumba do Papa Giulio II
Michelangelo, San Matteo, 1505-1506, da Catedral de Florença
Michelangelo (atribuida), Pietà, da igreja de Santa Rosalia a Palestrina (Roma)
Giambologna, modelo do Rapto das Sabinas, 1582
Pinturas de Taddeo Gaddi, Bernardo Daddi, Pacino di Bonaguida, Sandro Botticelli, Pietro Perugino, Andrea Orcagna, Lorenzo Monaco, Giovanni da Milano, Andrea del Sarto, Pontormo, lo Scheggia, Filippino Lippi, Fra' Bartolomeo, Agnolo Bronzino, Alessandro Allori, Santi di Tito.
Incluído
Entrada com acesso prioritário
Guia local oficialmente autorizado
Após a visita guiada, fique por dentro enquanto você quiser
Taxas de reserva
Acesso a exposições temporárias
Sistema auricular (incluído só para grupos superiores a 12 pessoas)
Reduções de preços
Bilhete Reduzido:
Crianças entre 6 e 12 anos (apresentar documento de identidade na entrada)
Bilhete Gratuito:
Bebês entre 0 e 5 anos de idade (apresentar documento de identidade na entrada)
MEETING POINT
Accademia Ticket Office - Via Ricasoli, 58/60 (Florence)
Lembrar
O tour está disponível apenas em Inglês
The meeting point is located in Piazza della Repubblica at the corner with Via Pellicceria (right at the KIOSK – TOURS & NEWS STAND under the arches, on the left of the APPLE STORE) - Florence
Tickets will be sent via e-mail within 24-48 hours after purchase (weekdays) with all the instructions on how to get to the meeting point
We inform you that, once booked, the date and time selected are binding. Please arrive at the meeting point 15 minutes before the starting time.
Big bags, large umbrellas and liquid bottles are not allowed inside the museum.
Please note that even with a skip the line ticket, the security check at the entrance of the museum may cause some delays.
---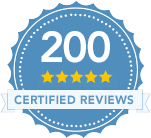 What means?
38 Reviews

United States
6 years ago
Brandon
"Our tour was so wonderful! My husband and I are on our honeymoon and have done multiple tours since we arrived in Italy and this was the first one where it was just the guide and us. We learned so much and were able to ask questions since it was just us. Highly recommend even if there are a few more people with your group!"

United States
6 years ago
Stephen
"It was great!"

United States
6 years ago
Cathy
"We had the most wonderful guide who gave us such interesting and fun information. She made me want to take an art history class. Thank you Helma. "

Canada
6 years ago
Kevin
"Flavia was amazing. Very friendly and found us outside the museum as soon as we arrived. Very informative and comfortable to be with. Would definitely have Flavia as a guide again. "

United Kingdom
6 years ago
Miguel
"Very happy with our choice. Our guide was superb."

United States
6 years ago
Fred
"Splendid tour guide ..staff allowed us to join the tour in progress after arriving 15 minutes late... Thank you!!"

United Kingdom
6 years ago
David
"A very knowledgeable guide Flavia concentrated on the essentials and made the tour both informative and interesting. "

Canada
6 years ago
Valerie
"We had a small group of 6 with an entry time at 12:30. Our tour experience was excellent! Our guide is very knowledgeable and he highlights the art pieces and significance along the way and spends more time at the David sculpture, where we looked all around and paid a lot of attention to the details. Defining recommend this tour."

United Kingdom
6 years ago
Steve
"Thanks Francesco, a wonderful tour round the Accademia. You really helped us understand the wonderful art on display."

United States
6 years ago
Jeff
"Our guide, Giana, was the best guide we have ever had, She was informative and charming the entire tour. We would love to have her for any tour if she is available."

Canada
6 years ago
Thaia
"Very informative! Flavia was kind and answered all questions. Her passion for the art and the history made this tour fabulous! "

United States
6 years ago
Stephen
"Francesca was amazing- informative, funny and pleasant "

United Kingdom
6 years ago
Lesley
"Informative and very enthusiastic guide. Statue of David amazing sight to see "

United States
6 years ago
Lilliam
"Our guide was very patient and extremely thorough and knowledgeable. Great tour!"

United Kingdom
6 years ago
Russell
"Fabulous: a group of 4 with an informative and interesting guide."

United Kingdom
6 years ago
Linda
"An excellent guided tour of the highlights of the Accademia conducted with great knowledge and passion. We would particularly recommend this to first time visitors such as ourselves. Linda Jones and Allan Shaw"

Singapore
6 years ago
Wayne
"Our Guide ,Lia was great, very knowledgeable and conducted a well paced tour. "

United States
6 years ago
Alan
"Excellent guide."

United States
6 years ago
Tom
"What a treat to go on a tour with Flavia. Very knowledgeable great storyteller and kind and engaging to all of us. Being with her was the highlight of the day. It made our visit fascinating. Thank you so much"

United States
6 years ago
Ashley
"Great tour! Buy tickets ahead of time to avoid the line "