Validity: 1 day
Mobile Ticket
Priority access
Photos without flash
Audioguide available
Accessible
What to expect
See the famous David by Michelangelo, his Four Slaves and the St Matthew
Use the reserved access to the Academy Gallery and avoid long queues
Once entered, spend inside the museum all the time you want
Visit a whole section dedicated to antique musical instruments including an authentic Stradivarius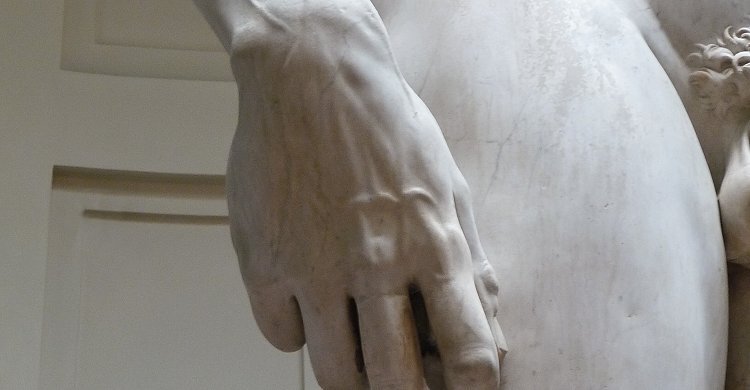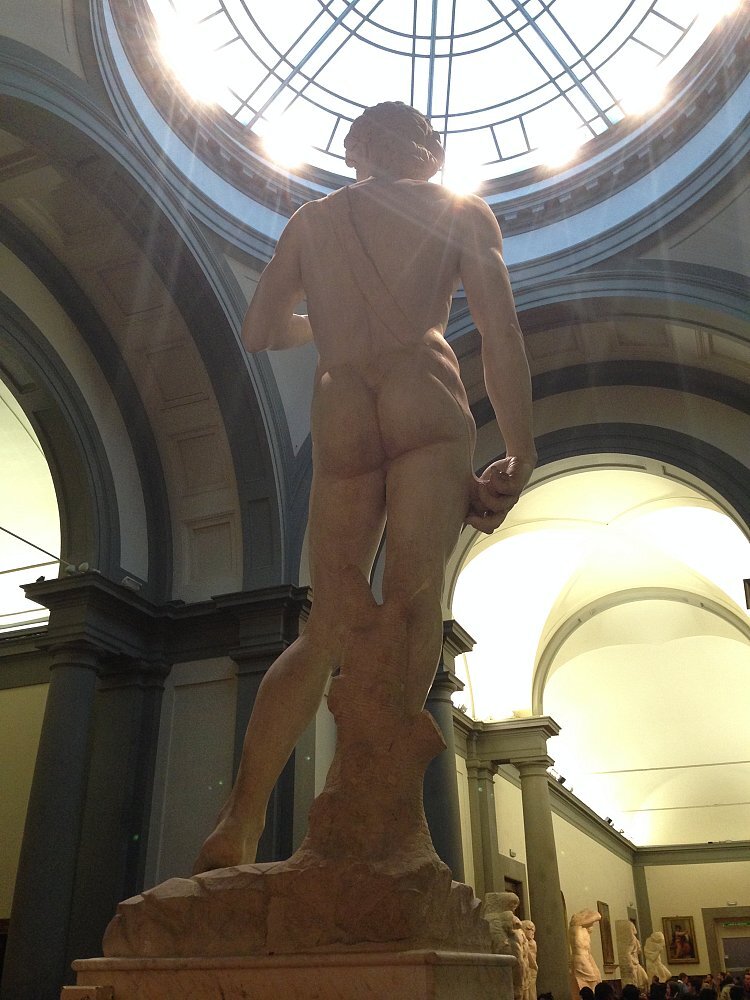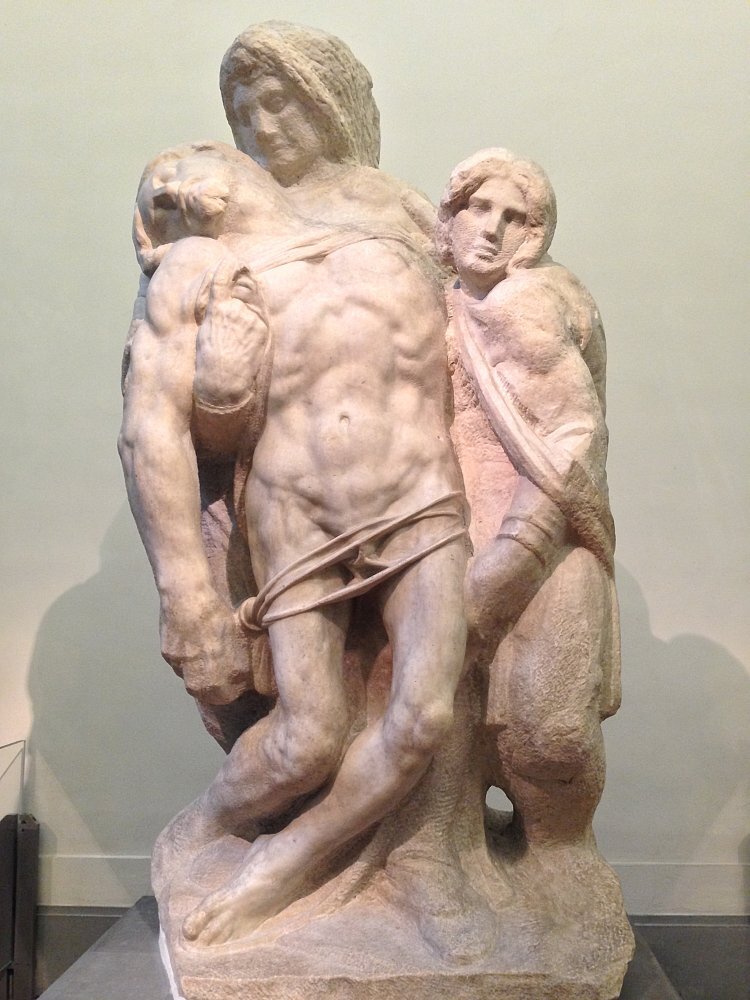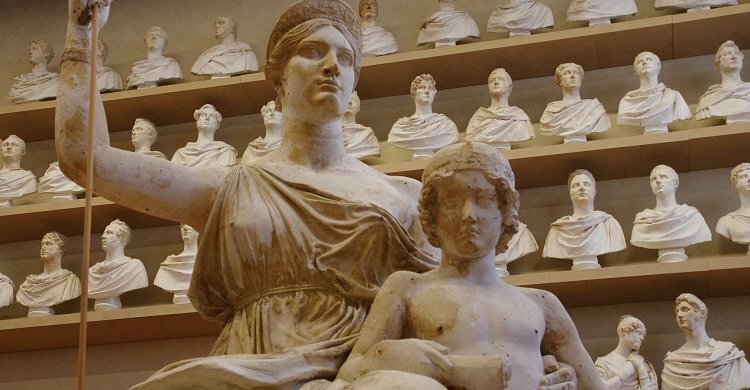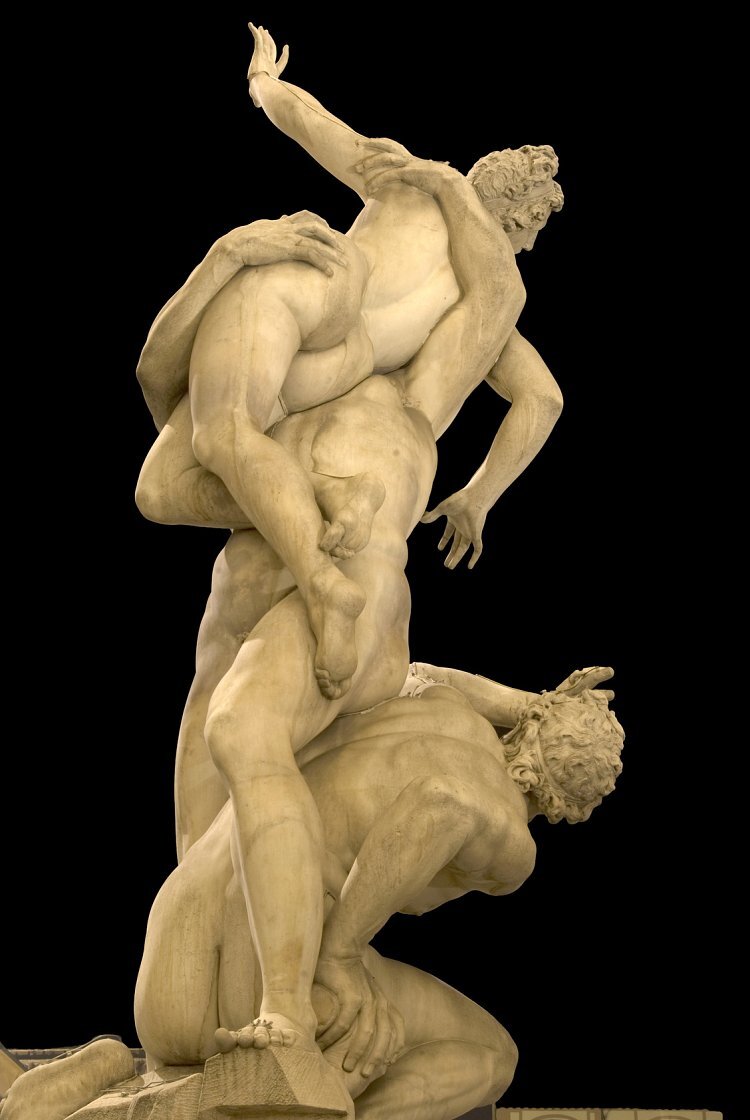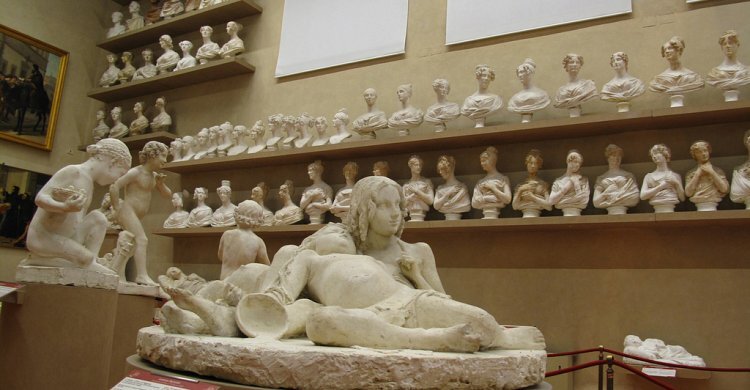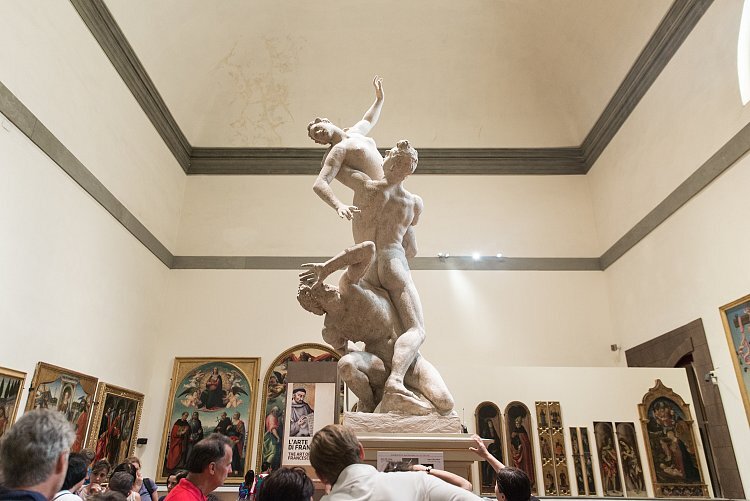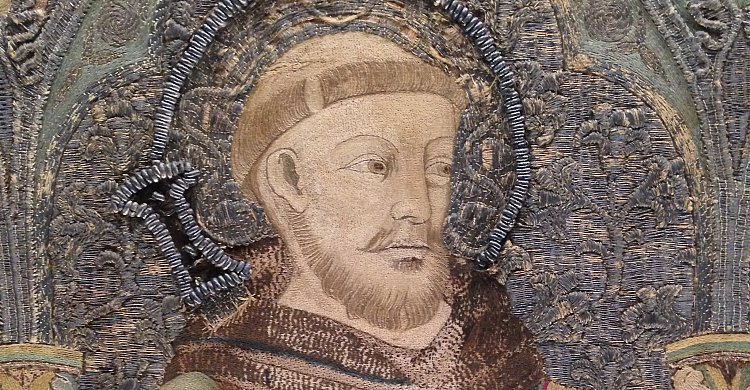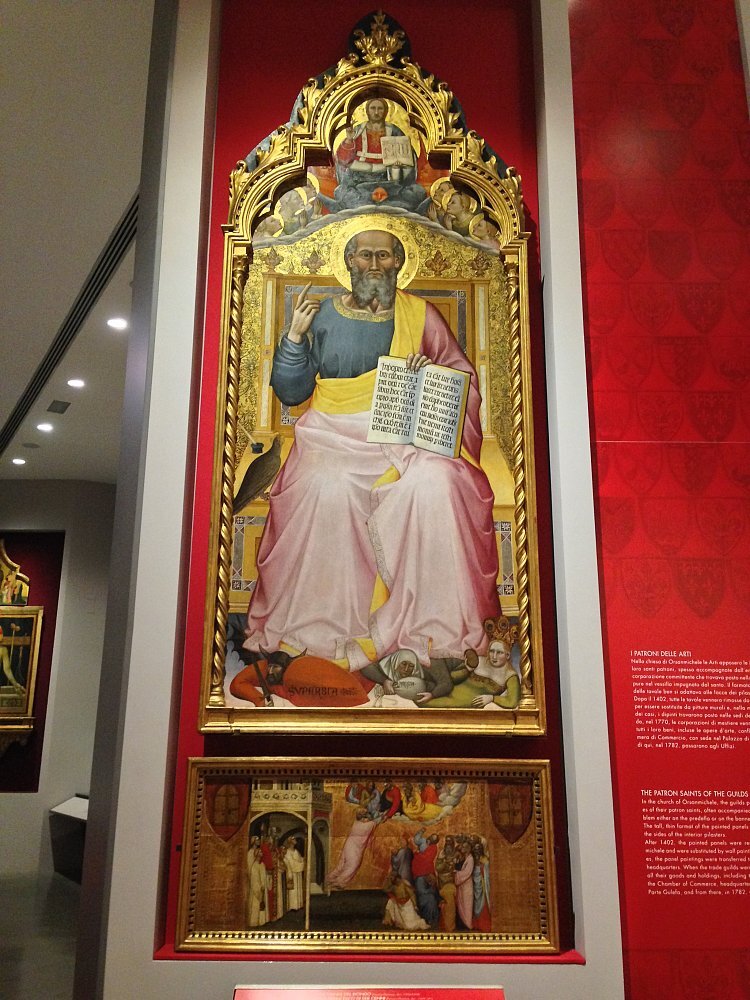 ---
Not only Michelangelo...
The Academy Gallery is known around the world because it houses the original of the beautiful statue of David created by Michelangelo, and that has become a real symbol of the city of Florence.
Founded in 1784 by the will of the Grand Duke Pietro Leopoldo di Lorena, it was used by the students of the nearby Academy of Fine Arts as it housed many artworks on which they were allowed to study and practice.
Later it was enriched with important paintings from different origins and that represent a great testimony of the Florentine painting from the thirteenth to the nineteenth century.
Here in 1872 it was transferred from Piazza della Signoria, the famous statue of David for which was specifically created an environment called Tribuna that still today allows to admire it at 360° and in all its magnificence; this fact marked the transformation of the Gallery into a real "Michelangelo Museum", as today inside it there are also the statues of the Slaves, the St Matthew and the Pietà of Palestrina, all made by Michelangelo himself.
So avoid the long queues outside the museum, and with this skip the line ticket come to admire masterpieces that will leave you speechless and will make your trip to Florence unforgettable.
Masterpieces
Michelangelo, David, 1501-1504, from Piazza della Signoria
Michelangelo, St. Matthew, 1505-1506, from the Florentine Cathedral
Michelangelo, Four Slaves, 1530 approx., from the Buontalenti Grotto in the Boboli Garden, sculpted for the Tomb of Pope Julius II
Michelangelo (attributed), Pietà, from the church of St. Rosalia at Palestrina (Rome)
Giambologna, plaster model of the Rape of the Sabines, 1582
Paintings by Pacino di Bonaguida, Taddeo Gaddi, Bernardo Daddi, Andrea Orcagna, Giovanni da Milano, Lorenzo Monaco, Lo Scheggia, Sandro Botticelli, Pietro Perugino, Filippino Lippi, Fra' Bartolomeo, Andrea del Sarto, Pontormo, Agnolo Bronzino, Alessandro Allori, Santi di Tito.
What is included
Entrance with priority access
Full-time entrance and you stay how long you want
Reservation fees
Access to temporary exhibitions
Available options
The following options can be purchased in addition to the tickets in the booking Wizard on this website.
Audioguide: available in Italian, English, French, German, Spanish, Russian and Japanese
Price reductions
Reduced/Half Ticket:
European Community citizens between 18 and 25 years old (valid identity document needed at the entrance)
Free Ticket (it is still required to pay the presale to skip the line) :
EU and not EU citizens under 18 years old (valid identity document needed at the entrance)

Temporary and permanent teachers of Italian public and private schools equipped with the appropriate documentation issued by MIUR

Any handicapped person accompanied by the certificate of disability and the escort
To remember
The ticket is valid all day until closing time of the Gallery starting from entrance time.

The entrance time written on the tickets may be subject to small changes depending on the actual availability of the Gallery.

For a satisfying experience it is recommended to reserve at least 1 hour and half to visit the Gallery.

The tickets will be sent via email within 24-48 hours after purchase (on weekdays) with instructions on how to get there and what to do to enter.

We inform you that, once booked, the date and time selected are binding. Please pick up your ticket at the door for "Reserved Tickets" of the Academy Gallery at least 15 minutes before the reserved entrance. Who does not respect the time booked will not enter. To pick up the audio guide, you need a valid ID.

The Gallery has a maximum capacity of people, in some periods of the year or special days you may experience short delays or waits not dependent on the Gallery or Italy Tickets.
---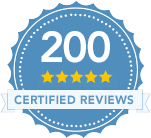 What means?
1059 Reviews

Czech Republic
4 months ago
Milan
"Tickets secured, pickup as described, everything in order."

United States
6 months ago
Dustin
"A-M-A-Z-I-N-G!!!!"

United States
6 months ago
Margaret
"Incredible!"

Austria
3 years ago
Lei
"good"

United States
3 years ago
Frank
"Museum was great but there was no need to skip line in January"

Poland
5 years ago
Krzysztof
"Naprawdę warto."

United States
6 years ago
Andre
"Magnificent! The sculpture of David is absolutely amazing! Have never seen anything like it. The rest of the gallery is also very interesting, especially enjoyed the museum of musical instruments with world's oldest uprigjt piano and Stradivari violins. Also several other later sculptures by Michelangelo that are outstanding. Highly recommend!"

Thailand
6 years ago
Pimwaree
"The museum is very interesting. The staffs are nices. "

Malaysia
6 years ago
Win Fook
"Nice art.gallery. must visit"

Spain
6 years ago
Juan Jose
"La exposicion bien, pero el sistema de entrada deberia de mejorarse para el movil, ya que las entradas las reservé en mi viaje por la Toscana y no tenia como imprimir el documento, es un fastidio muy grande tener que invertir un tiempo maravilloso en buscar un sitio donde lo impriman. "

United States
6 years ago
Monique
"It was an amazing experience!"

Puerto Rico
6 years ago
Maria
"Easy to check in. Courteous employees❤️"

United States
6 years ago
Sam
"David was beautiful. Seeing it in person adds a whole new depth to the pictures. Other art in the academia were also beautiful. "

Brazil
6 years ago
Maria Das Graças
"Foi tudo perfeito,nao tive problemas na hora de trocar o vaucher pelo tickets,quando fiz a compra tambem nao tive problemas ,gostei muito em uma proxima com certeza irei solicitar o serviços de voces. Muito obrigada"

United States
6 years ago
Alan
"Fast entrance, great museum "

Canada
6 years ago
Jennifer
"A wonderful experience. Jennifer from Canada"

Argentina
6 years ago
Federico Juan
"Muy cómodo y de buena peestación"

Spain
6 years ago
Ana
"Buen servicio. Fiable."

United Kingdom
6 years ago
Iwona
"Easy and Fast Access without having to queue with the prepaid tickets. Very interesting Galery including many exceptional sculptures and paintings among the others. We also enjoyed the music excibition very much "

United States
6 years ago
Sandra
"Great service"