Duration: 1 hour
Authorized guide
Admire Florence from a boat on the river
Photos allowed
Aperitif on board
What to expect
Small group tour
Visit with an highly qualified guide
Admire Florence from a boat on the Arno river
Aperitif on board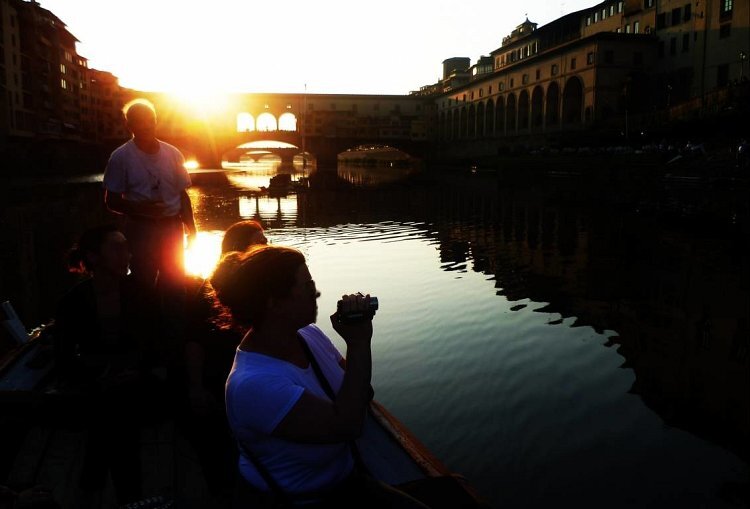 Boat tour in Florence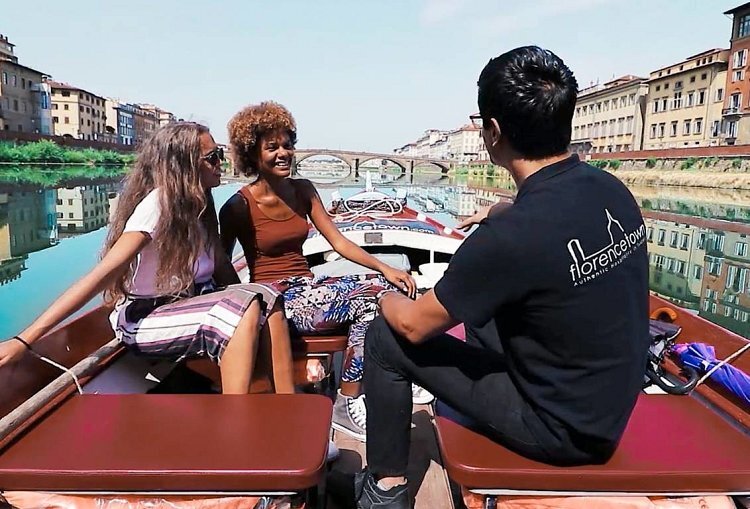 Boat tour in Florence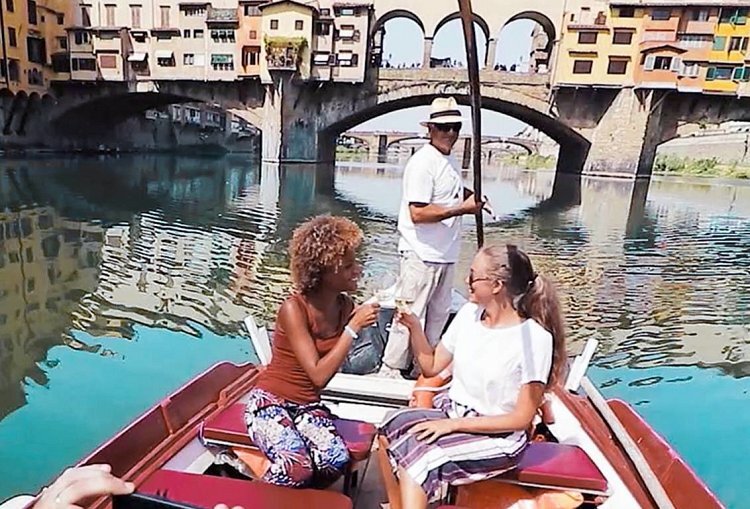 Boat tour in Florence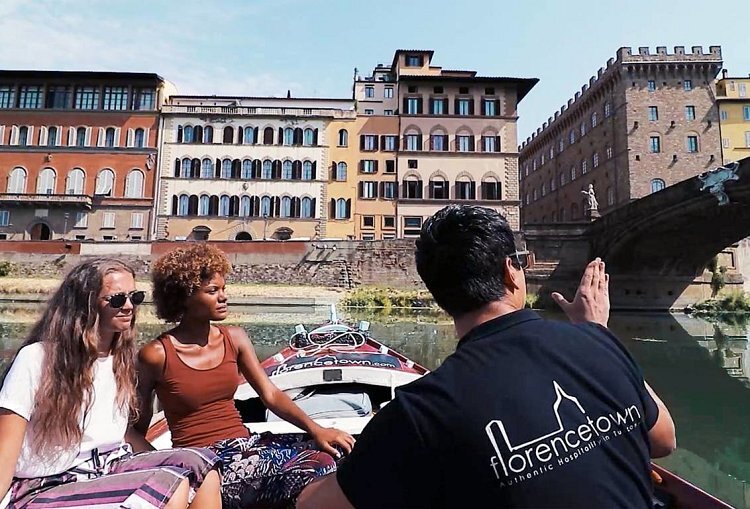 Boat tour in Florence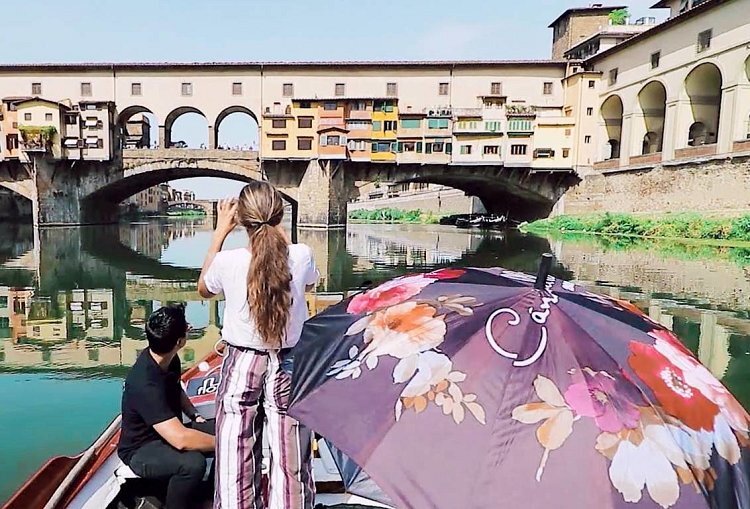 Boat tour in Florence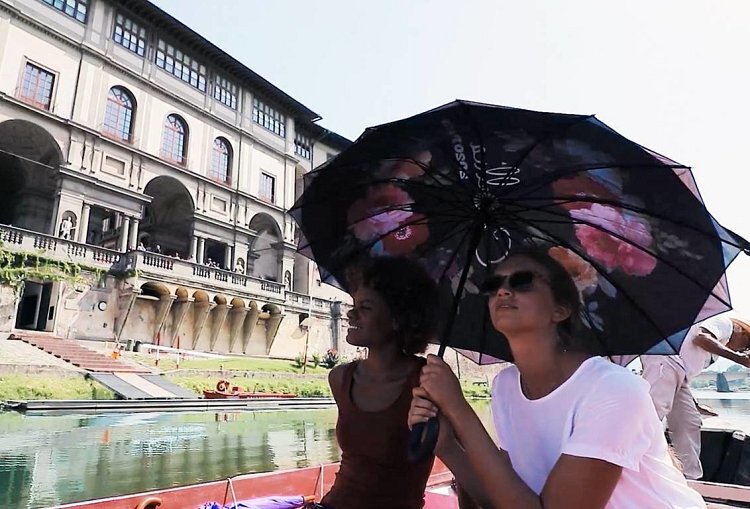 Boat tour in Florence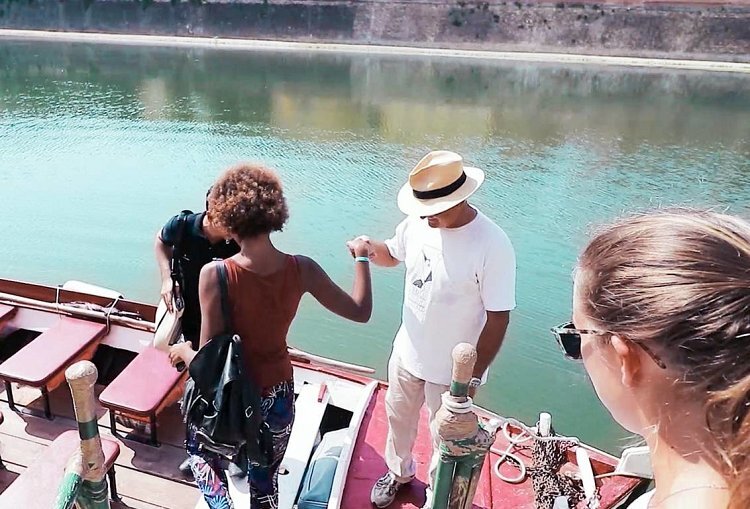 Boat tour in Florence







---
Surrounded by the sunset
With this tour you will have a new opportunity to visit Florence from a definitely unusual perspective, that is from the water!
Whether you have already been to Florence or this is your first time, this boat tour is the perfect way to enjoy the city's attractions.
With your expert guide at your disposal, let yourself be lulled by the current of the river and by the skilled work of the "barcaiolo" (boatman) that will allow you to admire Florence with your nose upwards!
On this traditional wooden boat, accompanied by the voice of the guide who will narrate the historical events of Florence and show you the main Palaces, you will pass under some of the major bridges such as the famous Ponte Vecchio and the Santa Trinita Bridge, and you can admire the exterior of Palazzo Corsini and the Uffizi Gallery.
The fascinating colors of the sunset will dye the sky above you, while at the end of the tour you will relax with an aperitif on board with Prosecco.
For a group of friends, for families with children, or for couples looking for romance, this is the perfect tour for you!
What is included
Local guide officially authorized
Boat tour on the Arno River (around 50 min)
Price reductions
Reduced/Half Ticket:
Children between 4 and 12 years old (valid identity document needed)
Free Ticket:
Infants between 0 and 3 years old (valid identity document needed)
MEETING POINT
BOOKING OFFICE, Piazza Mentana 2red FIRENZE (opposite the Arno River)
To remember
Please take this into consideration when arranging your travel schedule. No delay, even for a few minutes, can be tolerated and missing the experience won't entitle you to any refund, not even a partial one.
Children / teens under 18 y.o. must always be accompanied by at least one adult. If this requirement is not met, we reserve the right to exclude the under age partecipant and no refund will be due.
Please note that Italy's law doesn't permit selling alcoholic beverage to teens under 18 y.o. so clients under this age will be served non-alcoholic beverages.
We regret to inform that this tour is not suitable for guests with wheelchairs or with impaired mobility.
Please inform us of any food intolerance or allergy in advance.
Please note that pets are not allowed on this tour.