Duration: 6 hours
Photos allowed
Guided tour
Ice cream included
Earphones available
What to expect
A relaxing bike tour to discover the highlights of Florence
Admire the city from a panoramic point of view
A delicious ice cream break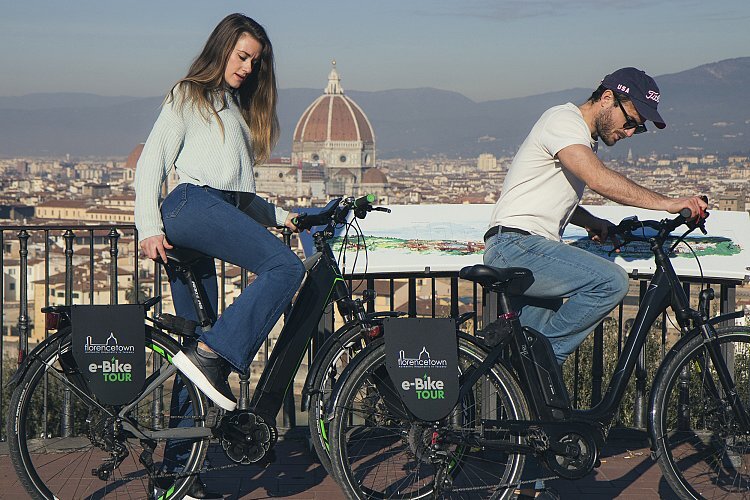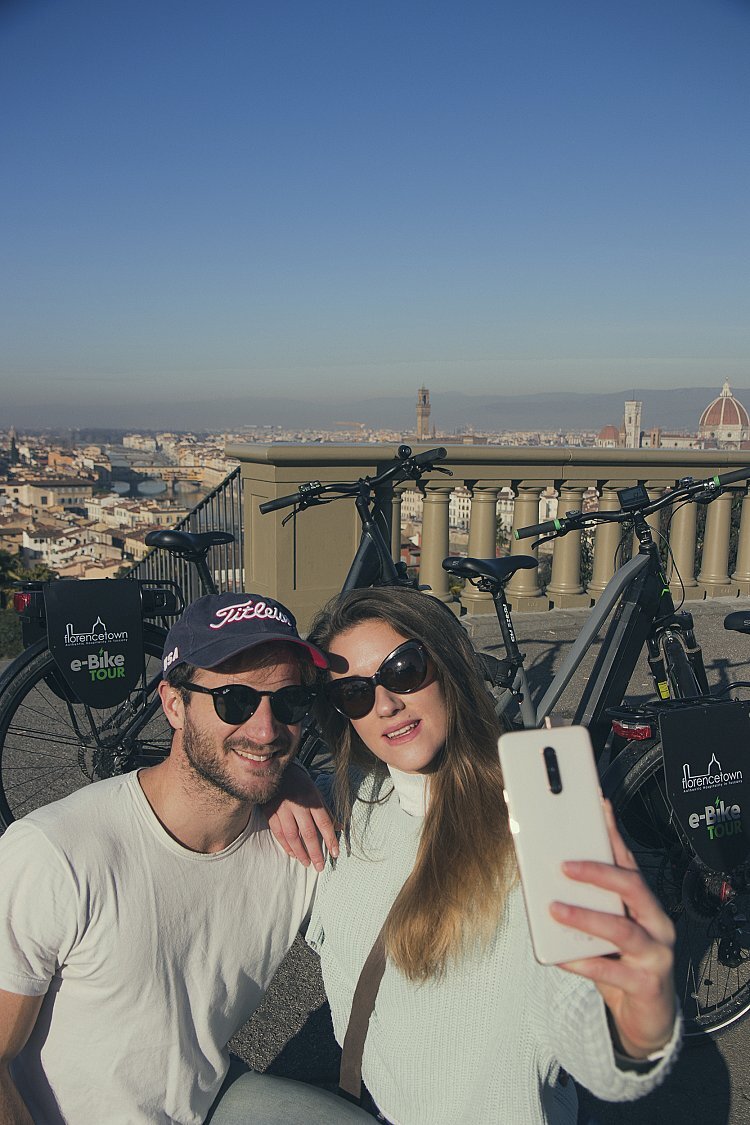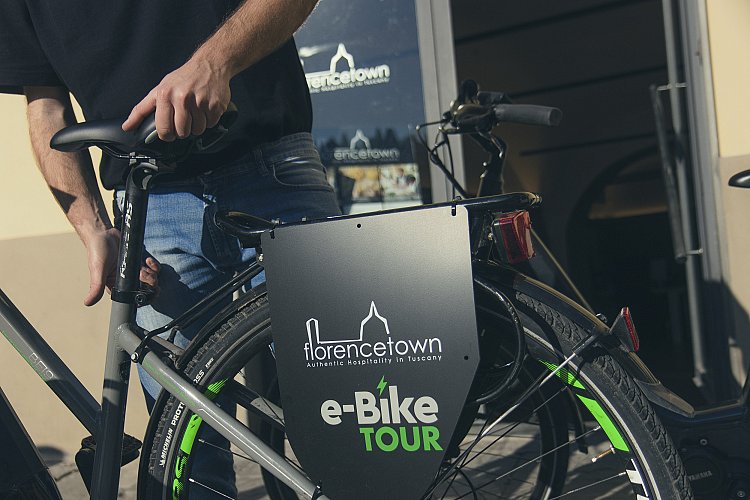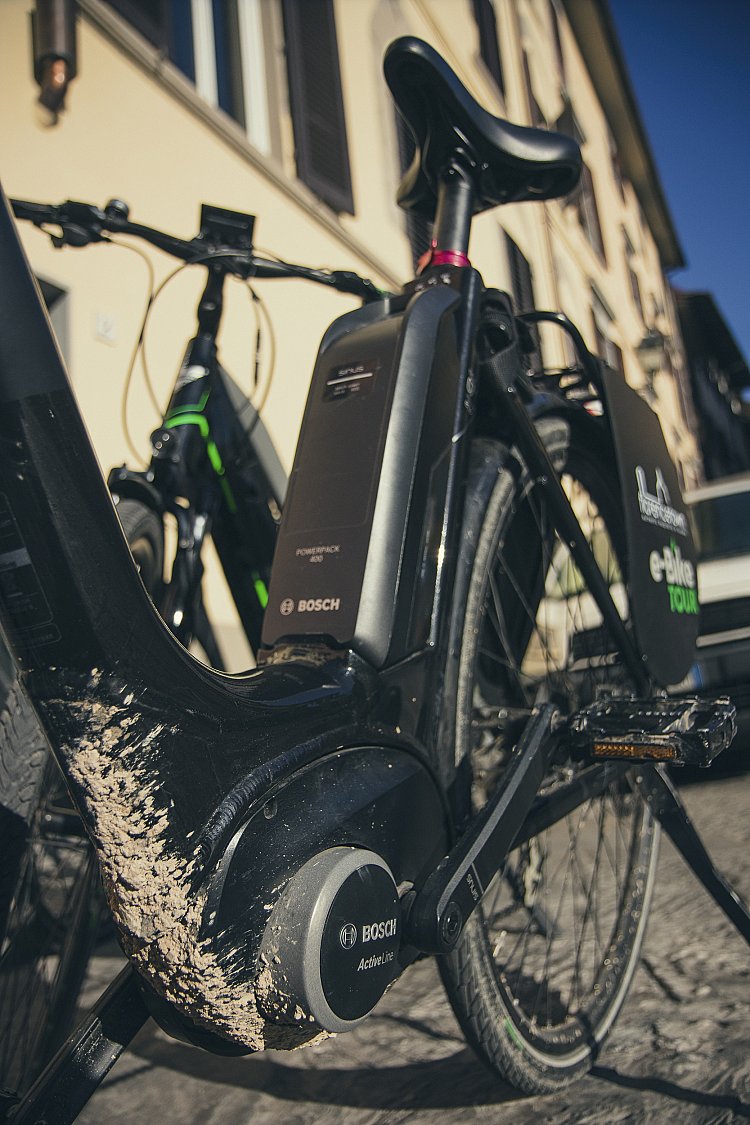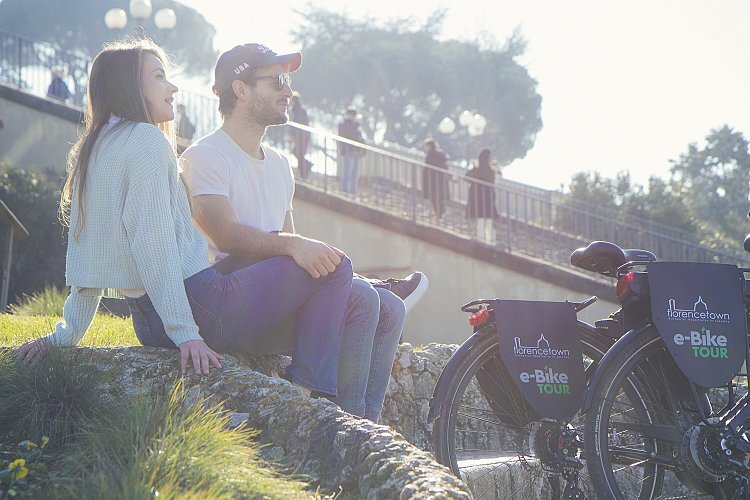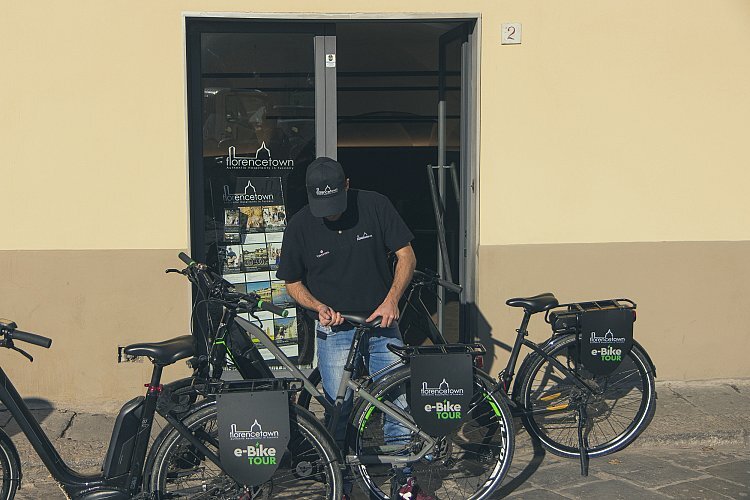 ---
Panoramic bike tour
Desire to be active but without too much effort? This is the perfect tour to visit the beauties of Florence comfortably seated on an electric bike. You will cycle through the pedestrian streets of the historic center, admiring monuments and buildings in an atmosphere of great relaxation, far from the traffic jam.
Your expert guide will show you the main streets and squares where you can take beautiful pictures, and in the meantime she will tell you the history of the city.
The tour will reach also Piazzale Michelangelo, the famous square located at the highest point of the city, where you can admire Florence at your feet and with minimum effort. A suggestive place from which to admire a breathtaking panorama where the profile of the Cathedral of Florence stands out with the famous Brunelleschi's Dome, together with Palazzo Vecchio, Ponte Vecchio, the Santa Maria Novella church and much more.
The tour will not end without a well-deserved stop to enjoy a delicious and refreshing ice cream!
What is included
Guided tour of 3 hours and a half
E-bike and helmet rental
Ice cream
Earphones
A bottle of water
What is not included
We will not visit the inside of monuments and museums
To remember
Please take this into consideration when arranging your travel schedule. No delay, even for a few minutes, can be tolerated and missing the experience won't entitle you to any refund, not even a partial one.
Mileage: 9 miles round-trip (about 14 kms)
Terrain: Mostly bike paths and paved back roads with little traffic
Difficulty: EASY
Please note this tour is not permitted for children under 14.
Children / teens under 18 y.o. must always be accompanied by at least one adult. If this requirement is not met, we reserve the right to exclude the under age partecipant and no refund will be due.
The itinerary is not strenuous but hilly and requires a good condition, being an intermediate level itinerary.
Please note that Italy's law doesn't permit selling alcoholic beverage to teens under 18 y.o. so clients under this age will be served non-alcoholic beverages.
We regret to inform that this tour is not suitable for guests with wheelchairs or with impaired mobility.
Please inform us of any food intolerance or allergy in advance.
Please note that pets are not allowed on this tour.
The tour runs rain or shine (but please see below).
This tour by bike will never be cancelled due to rain.
We will do our best to proceed with the tour, avoiding the rain and thus possibly carrying out the tour with our minivan until and if the rain should stop and street conditions will guarantee a safe ride. If it does not stop raining, the entire tour will be conducted in the safety and comfort of the minivan.
Guest options on rainy days:
1) Proceed with the tour hoping for clearing weather - with the understanding that no refund or discount will be given if bikes are not ridden due to rain, or if the bike tour is abbreviated due to rain. We will do our best to get you on a bike, weather permitting.
2) Rain check (of the same amount clients paid) to be used the following day or at any other time, subject to availability. The Rain check is a voucher given to client. The voucher is transferable and may be sold or given to others to use at a future date and lasts up to 1 year from date. It has a value that can be possible used in any other tour provided by our company.
Please note that clients' safety and comfort are of utmost priority, and proper rain gear is mandatory for guests choosing to "ride in the rain".
We ask clients to be at the meeting point 15 minutes before the tour departure, to check the weather conditions and choose accordingly.
No-shows will not be refunded.