Duration: 5h 30m
Meal with Tuscan specialities
Olive oil and wine tasting
Guided tour
Photos
What to expect
Try the unique experience of horse riding through the Chianti vineyards

Enjoy a full day in the Tuscan countryside

Visit wineries where wine is produced and discover something more about wine and oil production

Experience a taste of Tuscan cuisine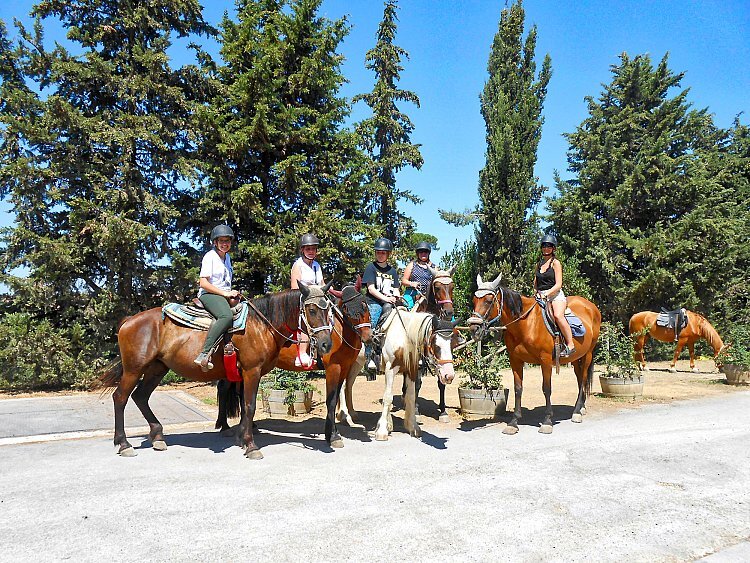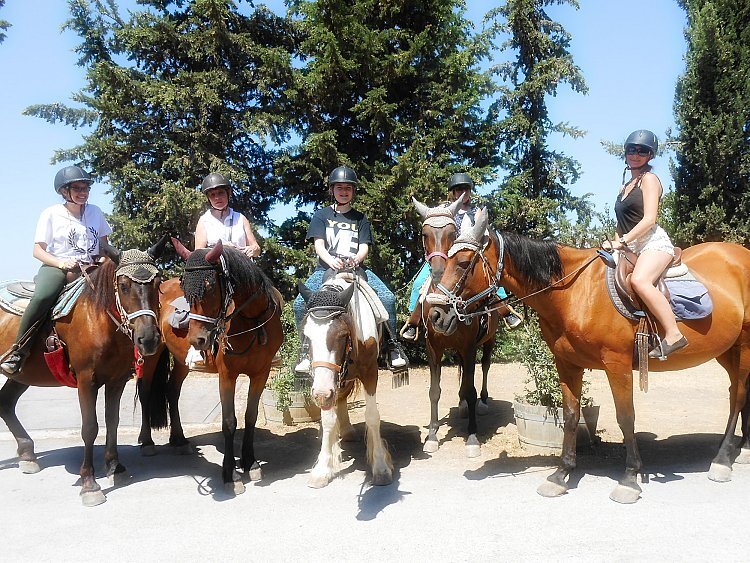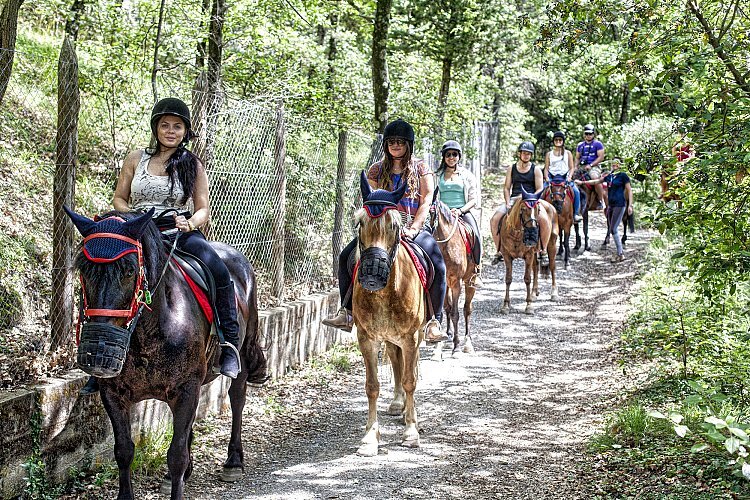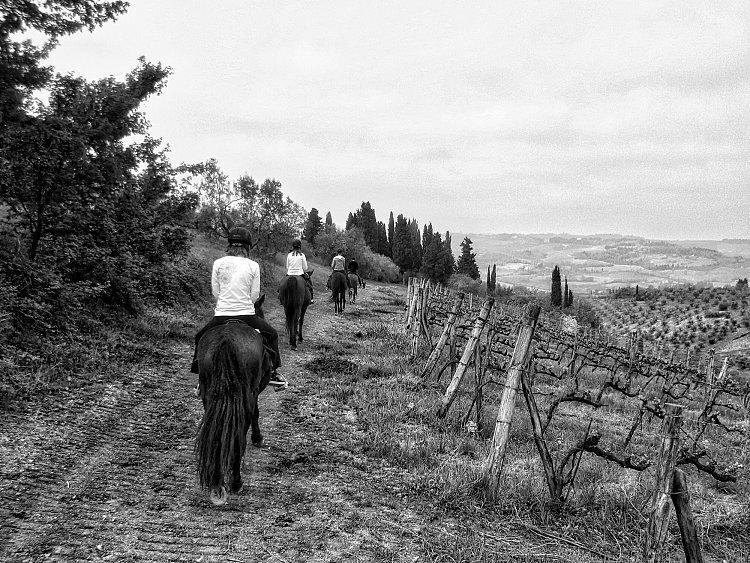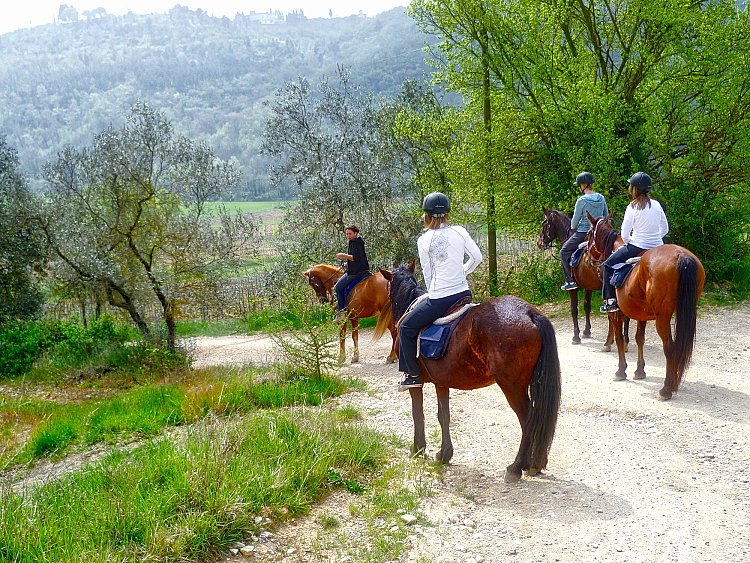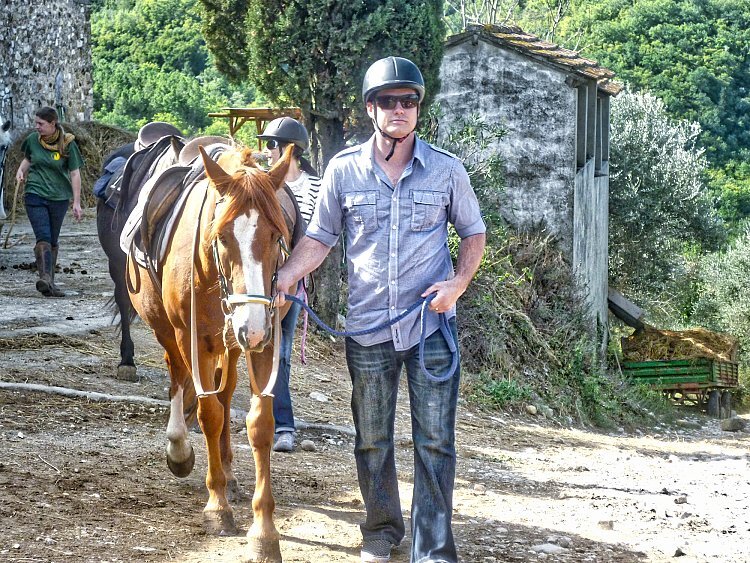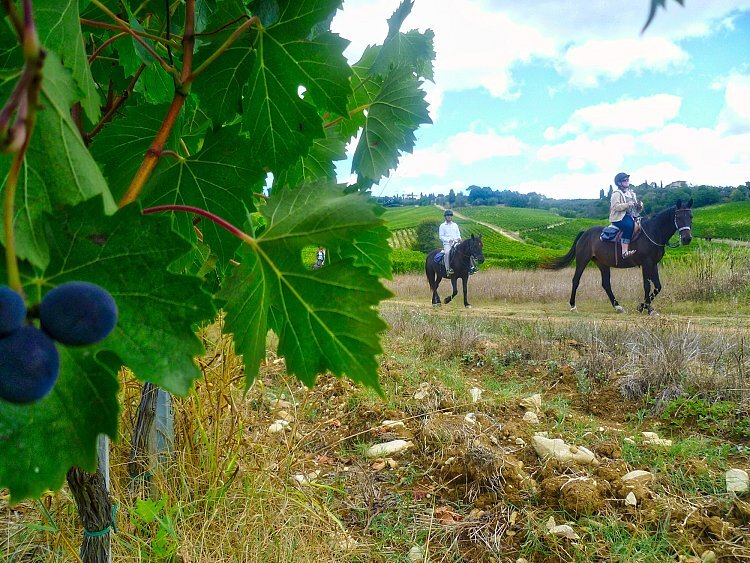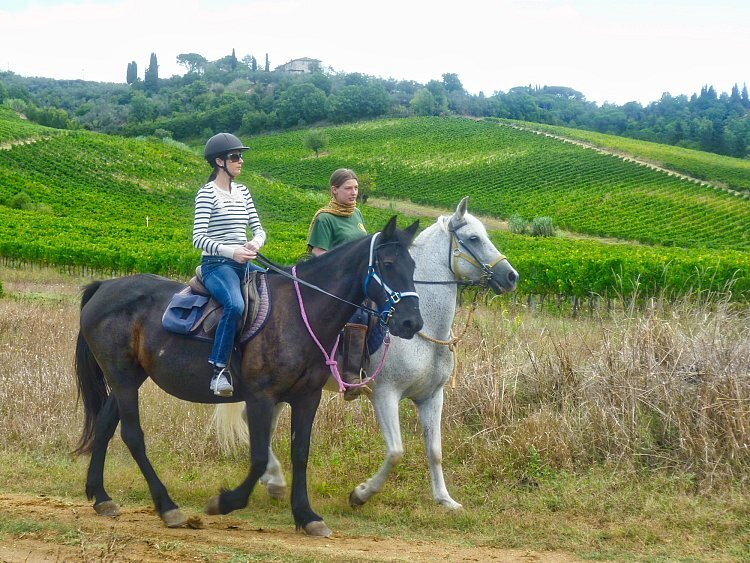 ---
An amazing adventure
It will be really an unforgettable experience, surrounded by the beauty of Tuscan countryside and by nature, exploring vineyards in the most natural way: horseback.
The shuttle will take you to the Chianti area, not far from Florence, where one of the most famous wines in the world is produced. The horseback ride does not require previous experience, it is suitable both for experts and beginners. You will be given all the information you need to ride a horse, even if it is the first time. And, after a short lesson, you will enjoy a peaceful horseback ride through an extraordinary scenery of hills, olive groves and vineyards.
After the horse ride you will reach a family-run farm where you will learn a lot with our guided tour on how oil and wine are produced. You will visit a winery, vineyards and take extraordinary photographs that will remind you these moments forever. Then, you will have your lunch in a Renaissance villa, with Tuscan products and specialities. The day will end up tasting wines produced in the vineyards just visited.
What is included
Guided tour of 5 hours and a half
Shuttle from/to Florence
1 hour horse riding tour
Helmet
Tuscan meal (lunch or dinner depending on the time of departure)
Olive oil and wine tasting
Guided tour to a winery
Things to remember
The tour is conducted only in ENGLISH
The meeting point is located in Piazza della Repubblica at the corner with Via Pellicceria (right at the KIOSK – TOURS & NEWS STAND under the arches, on the left of the APPLE STORE) - Florence
Tickets will be sent via e-mail within 24-48 hours after purchase (weekdays) with all the instructions on how to get to the meeting point
Let us know in advance any special need or mobility problems so that we can assist you at our best
Please inform us in advance of any allergies or intolerances so we can take this into account for the meal
In case of rain the tour might be cancelled In this case you will be free to decide to ask for a 100% refund or a voucher to be used within a year from the issue. If the tour has already started but cannot continue because of the rain it will be possible to ask for a 50% refund or a voucher to be used within a year from the issue. Anyone who does not show up will not be entitled to any refund.
The tour is not suitable for children under 14 years. People under the age of 18 must present an identification document.
The horseback ride does not require previous experience. It is easy and quiet.
Long trousers and sport shoes are requested (no flip-flops).