Duration: 1 h and 30 min
Photos allowed
Authorized guide
Main attractions of Florence
What to expect
Visit with an highly qualified guide
Admire Florence breathing its history in the most beautiful streets and squares
Discover all the anecdotes about this city
A path in the heart of Florence
Join our Palatina Gallery, Old Bridge and Signoria Square guided tour in English with a professional guide. All our tours are led by officially authorized, highly qualified and experienced guides.
Starting from the sumptuous rooms and private apartments richly decorated and furnished of the Palatina Gallery, the itinerary proceeds to the Old Bridge and to the discovery of the history of the Old Palace, seat of the political power, located in Signoria Square, center of the social life, built upon the ruins of the Ghibelline homes of the 13th century.
The Tour will last 1 hour and 30 min, and will give you an high quality and entertaining introduction to Florence!
What is included
Local guide officially authorized
Palatina Gallery ticket
Main attractions of Florence
Whisper System (included only for groups over 10 people)
Available options
The following options can be purchased in addition to the tickets in the booking Wizard on this website.
Price reductions
Reduced/Half Ticket:
European Community citizens between 18 and 25 years old (valid identity document needed at the entrance)
Free Ticket (it is still required to pay the presale to skip the line) :
EU and not EU citizens under 18 years old (valid identity document needed at the entrance)

Temporary and permanent teachers of Italian public and private schools equipped with the appropriate documentation issued by MIUR

Any handicapped person accompanied by the certificate of disability and the escort
To remember
The tour is conducted only in English
Please meet the guide 15 minutes before the starting time in front of the entrance of the Pitti Palace. The guide will give you entrance tickets.
According to Museum provisions, groups starting from eight people (guide included) will be obliged to wear headphones inside the Palatina Gallery.
---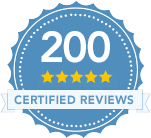 What means?
2 Reviews

France
6 years ago
Romy
"SPLENDIDE"

France
6 years ago
David
"Wonderfull visit with a very experimented guide. Thank you very much"