Validity: 1 day
Mobile Ticket
Priority access
Photos without flash
Videoguide available
Accessible
What to expect
Visit the Old Palace of the Royal Family with an high-tech tool
Enjoy virtual reconstructions and historical settings
Skip the line and don't waste your time
Once entered, spend inside the museum all the time you want
Details
The path is story: the words of the narrator are interwoven with ancient quotations, the sixteenth-century music alternate with soundscapes, the images (high-resolution) are accompanied by virtual reconstructions and historical settings. Everything contributes to create a fluid narrative, pleasant and coherent with a specific work of historical and documentary recognition.
Rental conditions: the hire of the tablet can be also combined with one of our activities, excluding "Visit to the Palace" since the multimedia product consists of the explanation of the Museum Monumental Quarters, but not the one of the Camerino of Bianca Cappello
Languages available: Italian, English, French, German, Spanish, Russian
Duration of the explanation: around 55 minutes
Rental duration: the tablet is given for a maximum of 2 hours. If combined with another activity, the tablet is booked two hours before the beginning of the visit or at the end of the booked activity (it won't be delivered at the same time of the beginning of the guided tour); for example at 10.30 am "Visit of the Secret Passages" (duration 1 hour and 15 minutes), at 12.00 you can book the tablet, or at 9.00 am
Time of the service: from 09.00 am to 4:00 pm (last delivery at 4.00 pm)
What is included
Entrance with priority access
Full-time entrance and you stay how long you want
Reservation fees
Access to temporary exhibitions
Available options
The following options can be purchased in addition to the tickets in the booking Wizard on this website.
Price reductions
Reduced/Half Ticket:
European Community citizens between 18 and 25 years old (valid identity document needed at the entrance)
Free Ticket (it is still required to pay the presale to skip the line) :
EU and not EU citizens under 18 years old (valid identity document needed at the entrance)

Any handicapped person accompanied by the certificate of disability and the escort
To remember
The ticket is valid all day until closing time of the Palace starting from entrance time.

The entrance time written on the tickets may be subject to small changes depending on the actual availability of the Palace.

For a satisfying experience it is recommended to reserve at least 1 hour and half to visit the Palace.

The tickets will be sent via email within 24-48 hours after purchase (on weekdays) with instructions on how to get there and what to do to enter.

We inform you that, once booked, the date and time selected are binding. Please pick up your ticket at least 30 minutes before the reserved entrance. Who does not respect the time booked will not enter. To pick up the tablet, you need a valid ID.

The Palace has a maximum capacity of people, in some periods of the year or special days you may experience short delays or waits not dependent on the Palace or Italy Tickets.
---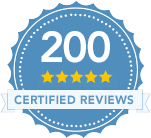 What means?
25 Reviews

France
5 years ago
Marie Paule
"Une véritable découverte au Palazzo Vecchio. La tablette a permis à toute la famille de parcourir le palais et les siècles, de voir plus en détail les salles et les œuvres. Pour nos deux adolescentes ce fut une réussite, ainsi que la visite à partir du film Inferno. Un grand merci à notre guide Elisabetta Stumpo qui nous a conté l'histoire du Palais et ouverts à quelques uns de ses secrets !"

Spain
5 years ago
Elena
"Una gran ayuda para situarse si vamos por nuestra cuenta, personalmente hubiera agradecido comentarios mas extensos, pero reconozco que no es posible."

Germany
6 years ago
Susanne
"Being a pretty big group we got a very nice guided tour instead of tablets which we enjoyed a lot! Very interesting information presented in an interesting way."

France
6 years ago
Chantal
"Visite très intéressante, personnel sympathique et accueillant. Dommage qu'il n'y ait pas d'explication en Français ou en Italien."

Cyprus
6 years ago
Dragana
"The tablet tour was very frendly to use . Very satisfied with the service over all."

Spain
6 years ago
Carmen Maria
"Nos encantó, muy recomendable!!! "

United Kingdom
6 years ago
Sandra
"An excellent way to see the Palazzo - just us and a tablet for history/information. Very interesting and if you missed anything you could go back over it. We are not 'into' art but love history so will please anyone with an in interest in both/or either. Would recommend."

Portugal
6 years ago
José
"Vale a pena visitar, muito bonito e interessante"

Belgium
6 years ago
Frederique
"The visit with the tablet brings a lot of information about the city and the Medicis. A good and interesting visit."

Italy
6 years ago
Francesco Giandomenico
"Il servizio tablet comodo e intuitivo, perfettamente funzionante, alcune recenzioni dicono il contrario ma e' gente che a stento sa accendere il cellulare e comporre un numero... orario scelto senza code, abbiamo aggiunto con poco anche la visita alla torre suggerita dalle gentilissime signore all'ingresso, tuttavia dovessi rifarlo penso che non lo prenderei online in quanto ho speso di piu' rispetto al costo locale x via dei diritti di prenotazione. Meglio acquistare tutto in loco"

United Kingdom
6 years ago
John
"Excellent recommend to anyone"

Turkey
6 years ago
Mucahit
"Perfect"

Spain
6 years ago
Imma
"Bien programado y explicaciones las necesarias."

United States
6 years ago
Agnes F
"it is very convenient to be able to pre-purchase our tickets to this great museum. My advise: best time is not later than 11:30 AM. What was the ammonia smell on the exhibition floor?"

France
6 years ago
Boisnard
"Très bien mais ce serait encore mieux si pour l'audio guide il y avait dans le palais les lettres correspondantes . "

Spain
6 years ago
M Angeles
"Espectacular!!! Ideal ir con tableta...muy bien explicado"

Austria
6 years ago
Gerhard
"Hat super funktioniert und war sehr interessant!"

France
6 years ago
Gery
"Le lieu est superbe et incontournable. La tablette pour la visite est quasi indispensable."

France
6 years ago
Viviane
"Très belle visite Il nous a manqué une explication concernant le cabinet des cartes, pourtant importante pourquoi Rome ne figure t'elle pas sur la carte de l'Italie à cette époque ? Conflit politico-religieux probable mais explication à donner"

France
6 years ago
Alain
"Excellente documentation de la tablette. "