Duration: 3.5 h
Priority access
Photos without flash
Audioguide available
Accessible
What to expect
Tour with a professional guide
Skip the line and don't waste your time
See famous masterpieces like the Michelangelo's Holy Family, the Botticelli's Birth of Venus and the Spring
Small group tour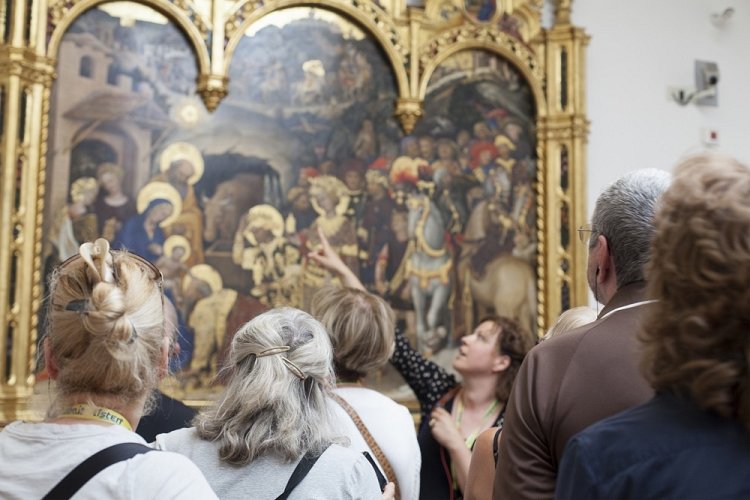 Uffizi guided tour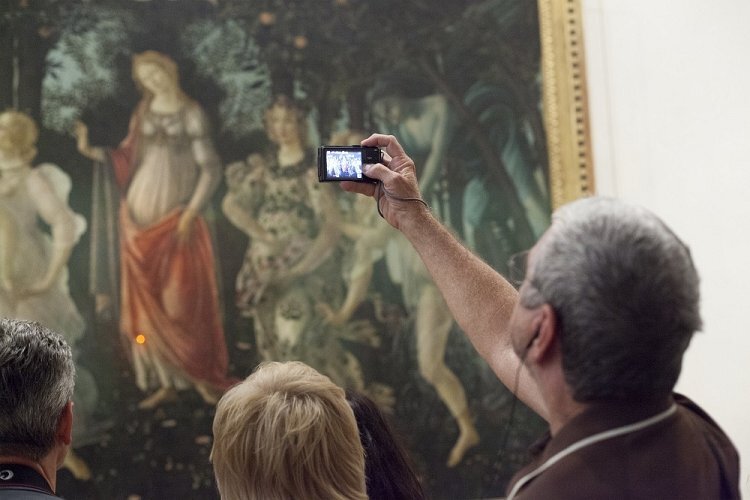 Uffizi guided tour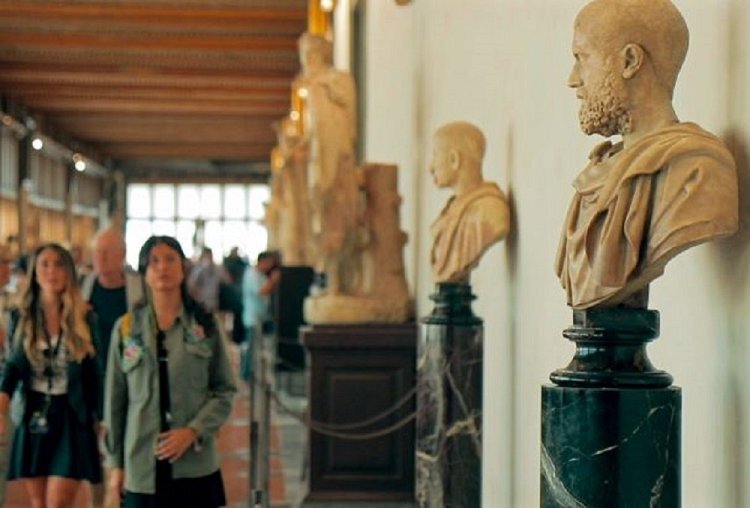 Uffizi guided tour
---
An unforgettable trip
With this tour you will have the chance to visit one of the main attractions of Florence, the most important art gallery in Italy with its thousands of inestimable art works that cover the period of nearly five centuries: the Uffizi.
In 1574 the first floor of this building was converted into a gallery of art works at the will of Francesco I de 'Medici, who commissioned the work to Buontalenti that later also realized the "Tribuna" to house the treasures of the Medici, and the Medici Theater. In 1737 Anna Maria Luisa de' Medici stipulated the "Convenzione" by which all the works here contained, were inextricably linked to the city of Florence.
Today with the explanation of our knowledgeable guide, you can admire the works by the most important Florentine painters, such as Giotto and Masaccio, and timeless masterpieces as the Tondo Doni by Michelangelo, the Annunciation by Leonardo da Vinci, the Spring and the Venus by Botticelli just to name a few!
Then you will admire the exterior of the world-known Vasari Corridor, the secret passage built by Vasari himself for the Medici family; you will learn that it was used by the Lords of Florence to walk not seen from the Palazzo Vecchio to the Pitti Palace, passing over the famous Ponte Vecchio bridge. And this is just one of the anecdotes that our guide will share with you!
Description
What you'll undergo is a life-changing cultural experience.
Duration
Flew hours, three.
About
Unleash your inner artist and discover the enchanting essence of creativity through an exclusive Masterclass at the Uffizi in Florence. With this never-before-seen opportunity from Florencetown, you'll have the chance to immerse yourself in the secrets of art and master your skills alongside an Art Expert. Capture the essence of artistic talent and awaken your creativity with this unique and unbelievable experience. Through the Uffizi Gallery in Florence, our Masterclass leads you on a journey to explore the legendary masterpieces that launched the Renaissance in Italy. Follow an English-speaking art guide, full of experience and charisma, as you venture through the incredible corridors. These works of art are celebrated for their power and beauty, and during the journey, you get the chance to experience it first-hand by stepping inside the paintings and behind the frames. Take a daring trip through the Vasari Corridor, an aerial passageway shrouded in mystery, and delve into the captivating Florence Uffizi collection to uncover the city's enigmatic allure. Gain a deep understanding of Florence's rich history as you embark on an immersive adventure. Come and experience the exclusive opportunity of exploring Leonardo's unparalleled brilliance and Giotto's unmatched flair, as well as getting lost in the intricacies of every artwork. Revel in the enchanting magnificence of Botticelli's vividly colored "Primavera" and captivating "Venere," and unravel the cryptic messages they behold- all for your personal delight. The hidden Vasari Corridor, a masterpiece of Renaissance architecture, conceals secrets that can be uncovered by our art specialist (keep in mind the corridor has no entry). Running through a church and nestled among city houses, it boasts a rich history. Welcome to the ultimate information hub! Whether you're seeking answers to your burning questions or just curious about a particular topic, you'll find nothing but helpful and fascinating details here. Embrace the opportunity to expand your knowledge, even if it seems obscure or unexpected. Through education and exploration, gain a greater understanding of the world we live in. So, dive in and satisfy your thirst for knowledge! Above the ancient Loggia dei Lanzi terrace, a break will be provided during the visit for rest or a refreshing cup of cappuccino and coffee at the Uffizi Café. "Join our Art Masterclass for an indescribable cultural immersion that will undoubtedly surpass merely perusing the distinguished Uffizi Gallery. Our Art Masterclass is a particular initiative that presents an abundance of stately opportunities.
Entrance with priority access
Local guide officially authorized
Reservation fees
Access to temporary exhibitions
Earphones fo bigger groups
Guided tour in English only
MEETING POINT
BOOKING OFFICE, Piazza Mentana 2red FIRENZE (opposite the Arno River)
Cancellation Policy
At least 48-hour advance cancellations are required for a full refund or credit for the client's activity. The full price will be charged if you decide not to participate in your scheduled activity.
To remember
We cannot wait to welcome you to the land of authentic products and unforgettable experiences.
Clients are required to be at the meeting point 15 minutes prior to the scheduled departure time.
Please take this into consideration when arranging your travel schedule. No delay, even for a few minutes, can be tolerated and missing the experience won't entitle you to any refund, not even a partial one.
Children / teens under 18 y.o. must always be accompanied by at least one adult. If this requirement is not met, we reserve the right to exclude the under age partecipant and no refund will be due.
Please let us know in advance any special need or impaired mobility of the clients and we will do our best to accomodate them.
Big bags and liquid bottles will not be allowed inside the museums.
Even with the skip-the-line entrance, there is still a compulsory security check which may cause some delays in entering the museum.
Please note that pets are not allowed on this tour.
---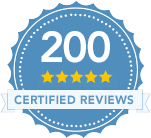 What means?
119 Reviews

United States
1 month ago
Katherine
"Sara was an absolutely wonderful tour guide! A wealth of knowledge, attentive and very clear pronunciation. Fantastic tour!"

United Kingdom
1 year ago
Tamsin
"Frederica was an excellent guide. Funny, insightful, patient, flexible and obviously passionate about art. Thank you!"

United States
5 years ago
Andre
"Francesco was outstanding! Extremely knowledgeable and more than willing to answer additional questions. Right on time, friendly, and generally top notch. Highly recommend!"

United States
6 years ago
Brian
"Was worth every penny .... a great tour. Thank you"

United Kingdom
6 years ago
Alexandra
"Great tour, really helped us appreciate the works of art"

India
6 years ago
Yamini
"Ornella was an amazing guide. Mind blowing experience. "

United States
6 years ago
Carmen
"We had a lovely tour. It was just the right amount of time and in a small group. So helpful to have someone guide us through and know so much about the art and the history of the art periods. I would highly recommend this tour! Grazie! "

Chile
6 years ago
Sergio
"Francesco, the guide, was great. He took us to the best of UFFIZI showing his knowledge in every painting, painter and every place of the museum. Great experience. Thank you ver much. "

United States
6 years ago
Nancy
"Great guide who knew his art history and was accommodating to my friend who had mobility issues"

United States
6 years ago
Tamara
"Thank you so much for calling us when we didn't arrive on time. Our trip to Italy was canceled due to a serious illness of my 98 year old mother in law. We would love to be able to use our tickets for a private tour of Uffizi this spring when we reschedule our trip. Thank you so very mych for your kind call. Warmest regards, Tamara and John Frank"

United States
6 years ago
Franco
"Loved the small group. Our Guide was excellent and knowledgeable! "

Australia
6 years ago
Susan
"Francesco our guide was great; he was very informative, interesting, up=to=date, generous in his responses to our questions and comments, and the selection of art works and the timing of it all was great. We found the traffic flow difficult when we stayed afterwards and think it could be improved in the Uffizi."

Australia
6 years ago
Meriza
"We had an amazing tour of the Uffizi Gallery. Our guide was Leonardo who shared his incredible knowledge about the paintings, the artists and the history relating to the paintings and sculptures. So much to see but Leonardo was able to take us to the most significant works and succinctly describe the meaning and techniques used by the pre-eminent artists of the time. Thanks Leonardo for a most memorable experience ! "

United States
6 years ago
Jeffrey
"Great tour, very knowledgeable guide. "

United States
6 years ago
Kelley
"Lea was our guide and she was knowledgeable and courteous. She gave us so much interesting information that I was left wanting to learn more, not only about art but about the history behind the art as well. Worth every penny!"

United States
6 years ago
Stephen
"It was great!"

United Kingdom
6 years ago
David
"I have no problem giving a recommendation. Our guide arrived on time, the group was small as promised, and the audio worked well. Our guide (Francesco) was very knowledgeable, explained things in detail about the paintings, and answered all questions we put to him. His English was also very good. Although the cost of a guided tour may seem high I thought it was worth it for the extra understanding you get in a once in a lifetime visit."

United Kingdom
6 years ago
Trevor
"A wonderful experience (despite the enormous crowds)! Our Guide Andrea was brilliant so knowledgeable, and enthusiastic, but still with a sense of humour. We learned so much about the important paintings that we simply would not have noticed for ourselves. Not to be missed but try to get on a group led by Andrea !!!!!!!"

United States
6 years ago
Charlene
"The guide was extremely knowledgeable and easily understandable. "

United Kingdom
6 years ago
Steve
"I want to give a big thank you to our guide, Francesca. My wife was taken ill at the start of the tour, but Francesca managed to look after her, park us somewhere safe, and continue to run the tour while still occasionally checking we were OK. Meanwhile, my two teenage boys continued as part of the tour party and thoroughly enjoyed it. Excellent work all round Francesca, thanks again!"