Duration: 1 h and 30 min
Photos allowed
Tastes of the Italian cuisine
4 Tuscan wines
What to expect
Relax yourself and taste the Italian cuisine
4 extraordinary Tuscan wines
Explanation of an experienced Sommelier
Wines and flavors
You cannot came to Florence and Tuscany and not enjoy tasting some of the most famous of all Tuscan wines!
In an enchanting wine shop/restaurant away from Museums, Palaces, history, art, enjoy another important Italian tradition: that of the good wine!
We offer a tasting of 4 wines, accompanied by the tastes of the Italian cuisine, all this animated by the presence of a Sommelier who will illustrate the characteristics of the wines and the combinings chosen.
Menu
First tasting
Wine: Chianti docg Castello del Trebbio 2010
Accompaniment: Liver mousse on toasted bread
Second tasting
Wine: Bolgheri doc Poggio ai Ginepri Argentiera 2009
Accompaniment: Fried bread dough stuffed with "Stracchino" cheese and ham
Third tasting
Wine: Nobile di Montepulciano docg. Nottola 2008
Accompaniment: Melted "Pecorino" cheese, pears and honey on baked bread
Fourth tasting
Wine: Brunello di Montalcino. Docg. Castelgiocondo Frescobaldi 2003
Accompaniment: Tuscan bread with beef carpaccio, rocket and Parmesan cheese
What is included
Tastes of the Italian cuisine
Tasting of 4 Tuscan wines
Explanation of an experienced Sommelier
Available options
The following options can be purchased in addition to the tickets in the booking Wizard on this website.
To remember
The explanation is only in English and Italian
The voucher will be sent via email within 24-48 hours after purchase (on weekdays) with instructions on how to reach the place.
We inform you that, once booked, the date and time selected are binding. Please arrive at least 15 minutes before the starting time (6.30 pm).
---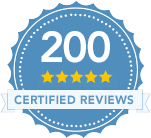 What means?
5 Reviews

Germany
5 years ago
Margarita
"Super wines, had problems in the beginning regarding the number of wines and snacks we booked"

United Kingdom
6 years ago
Rowan
"Lovely experience in a lovely place. Received plenty of information about the wines we tasted and the food was delicious! Would definitely return if I'm ever in Florence again!"

United Kingdom
6 years ago
Flora
"Very good tuition and experience."

United Kingdom
7 years ago
David
"Wonderful host knowledgeable about the region and the wine, great food a great evening of food and wine, definitely recommend."

Sweden
7 years ago
Susann
"So nice! Knowledge, friendliness, and so much good food and wine!"