Duration: around 3 h
Photos allowed
Visit ancient bottegas
Local food tastings
What to expect
Private tour with expert English-speaking guide
Visit of traditional Roman bottegas
Learn all about Rome's food tradition
Tasting of local products
Tasting of typical wine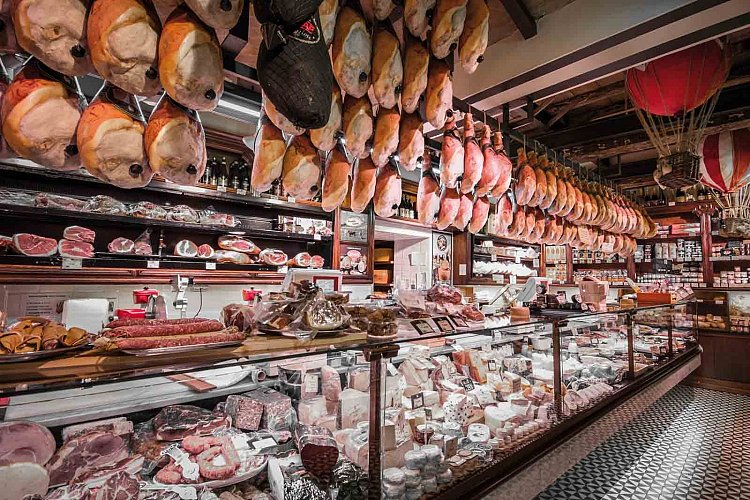 Rome food tour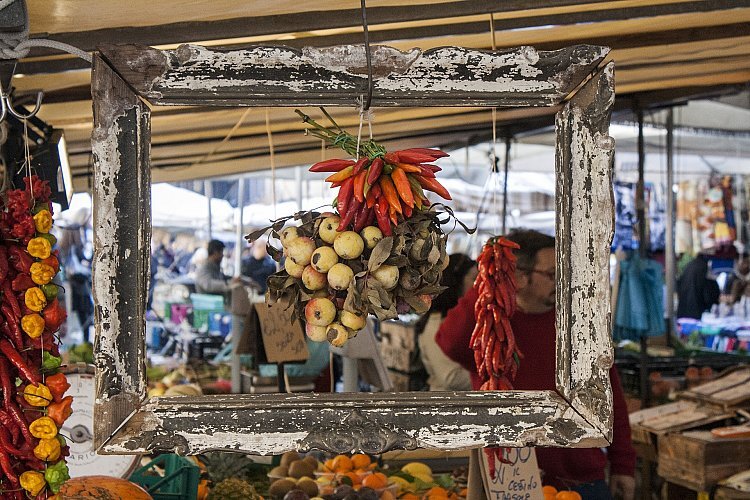 Rome food tour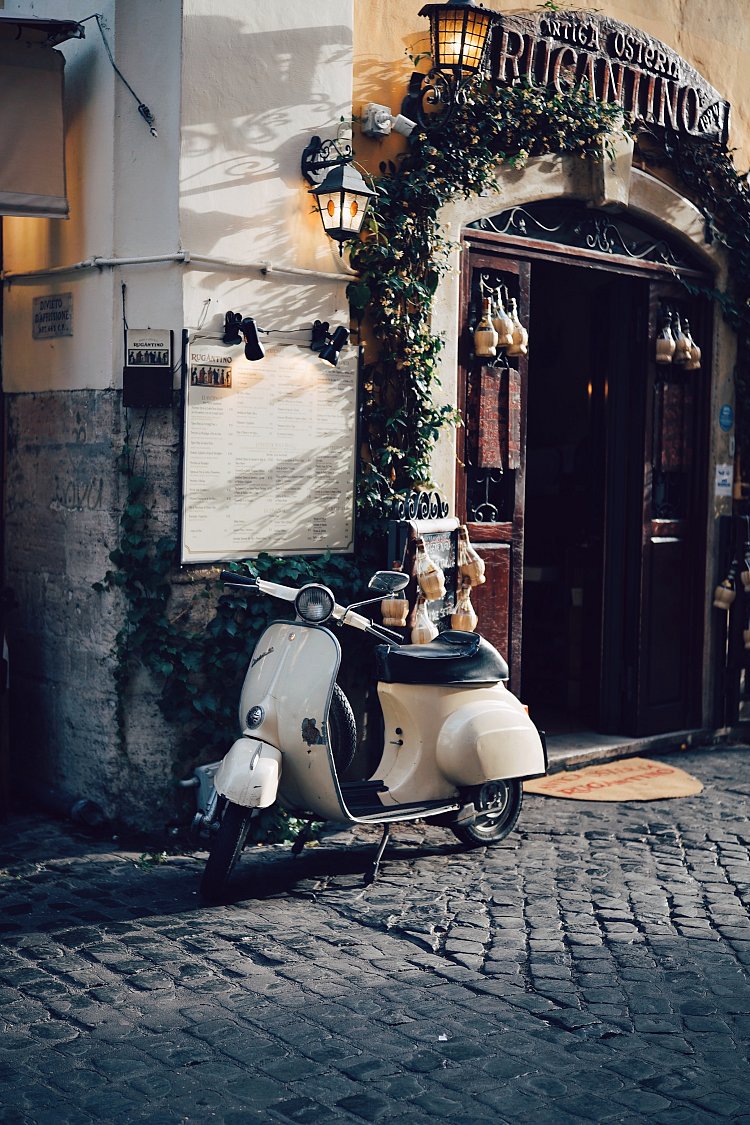 Rome food tour

Private Rome Food tour by night: a deliciously cultural tour for Foodies

Private Rome Food Tour By Night: A Deliciously Cultural Tour For Foodies
---
The flavors of Rome
This is an exclusive tour designed to give you a unique insight on the Italian capital, and experience the city's character and lifestyle in all their vibrancy and glow.
You will be able to roam the city center's streets with all the benefits of a private tour, enjoying the undivided attention of your experienced tour guide. Walk across piazzas and by majestic fountains, admiring Rome's stunning architectural features and learning about its history, and at the same time unveil and… taste the most traditional features of the culinary culture of Rome, learning all the secrets behind the city's culinary traditions.
On this one-of-a-kind tour experience, you will have a chance to take an in-depth look at two of the most iconic neighbourhoods in the city, Campo de' Fiori with its daily marketplace and the colorful and charming Trastevere. You will be led through an intricate weave of alleys and streets, enjoying all the privileges of being a private group,, and you will visit and explore gourmet shops, bakeries and pastry shops, tasting all the most traditional local food specialties: fresh focaccia, cured meats, traditional wine cookies and supplì filled with mozzarella -all accompanied by the famous wine from the Castelli hills- are only some of the superb typical food items that you'll have a chance to savor!
Description
In Rome, the perfect private tour for foodies is the ultimate experience. It's a captivating gastronomical journey through the city's nooks and crannies. Savoring the local cuisine is an exciting excursion that you'll remember. It's also the ultimate way to discover the city. The food tour offers a range of choices for tastings in different neighborhoods. It's an experience that you shouldn't miss if you visit Rome. Book your trip today for a delightful culinary adventure!
Duration
Sporadic intervals of time that amount to a total of 3 hours.
About
Eat what the Romans eat when in Rome! Savor the vibrant lifestyle and colors of stupendous Rome on our signature Private Colors and Flavors of Rome food tour. Unique among all private tours, this experience leads you through the city streets to discover genuine traditions and rich heritage while relishing in the typical tasty fare. Enjoy the privileges of a private guided tour for a truly authentic Rome adventure. Embark on an indulgent journey with your own personal tour guide as you discover the hidden gems of Roman cuisine. This exclusive food tour offers an authentic insider perspective, sharing traditional secrets and unraveling the city's gastronomical treasures. Visit beloved eateries and shops that hold a special place in the hearts of locals who relish the opportunity to share their mouth-watering fare. Marvel at the sights as you delve into the world of typical Roman delicacies. Saunter along the meandering alleys and cobblestone streets with your guide, meandering past vibrant fountains and airy piazzas. Our private food tours in Rome are crafted to reveal the city's unique character and way of life, with Campo de' Fiori, a charming neighborhood named after its bustling square that transforms into an open-air market on weekdays, and Trastevere, the colorful and eclectic residential area, as our main attractions. Hot from the oven, fragrant focaccia and sweet ciambelline cookies made with white wine await you at the ancient bakeries, or fornaio you'll visit in the morning. Take in the aromas of superb cured meats as you browse typical delis and capture the experience in superb photos. Miss out not on the Castelli hills' wine nor the warm, cheese-stuffed supplì. Savor Rome's most indulgent street food delight!
Info Galore
Throughout the following paragraph, rearrange, and take out text sporadically to convey the same information but sound unique. Use words that are not too uncommon but aren't always the most logical choice. Variety is the spice of life, and that applies to music as well. Every individual has their own personal preferences when dealing with music. Whether they love jazz, rock, hip hop or any other genre, there is no one-size-fits-all when it comes to music. That's what makes it so wonderful. Music can stir up emotions, bring people together, and make them feel something. Music also has a way of connecting people, no matter how different their tastes may be. It has been said that without music, life would be a mistake. And we can't help but agree.
Tour On Foot
Foodie expert who speaks English
4 different locations offering a total of 8 samples of local specialties, accompanied by beer and wine
1st March 2024: IMPORTANT CHANGES!
Don't forget to mark your calendars and take note of these big changes that are coming up! They will be implemented on the first of March in the year 2024. The plan and itinerary for the tour will undergo changes starting on 1st March. It's important to note that the tour will still include the same items as follows: Touring on Foot
The best way to explore a city is by walking around and taking in the various sites. It is essential to plan a walking route ahead of time, including stops at any places of interest. It is also important to wear comfortable shoes and appropriate clothing for the weather. Groups can benefit from hiring a tour guide to provide historical information and interesting anecdotes throughout the journey. Remember to take breaks and hydrate along the way, and don't be afraid to wander off the beaten path to discover hidden gems. Overall, a walking tour is a great way to experience a city and create lasting memories. Food enthusiast who specializes in English cuisine knowledge; In various settings, partake in a grand total of 7 samplings of native delicacies accompanied by wine and beer.
Private local guide
Private walking tour of Rome's neighbourhoods
Local food tastings
Espresso tasting
Wine tasting
Meeting Point
Piazza Navona, Roma (RM)
Piazza Navona at Fontana dei 4 Fiumi.
Clients are required to be at the meeting point 15 minutes prior to the scheduled departure time.
Cancellation Policy
If given to Florence-Tickets.com 8 days before services begin, a full refund of the total amount will be issued for renunciations.
Starting from 7 days before the booked services, no refund shall be given upon renunciation by the customer to Florence-Tickets.com. If travellers choose to halt their travel or service that has already been initiated, a refund will not be issued.
To remember
We cannot wait to welcome you to the land of authentic products and unforgettable experiences.
Clients are kindly encouraged to arrive at the meeting point 15 minutes ahead of the scheduled departure time.
We kindly request that you factor this into your travel plans. Regrettably, we are unable to accommodate any delays, no matter how brief, and we regret to inform you that failing to attend the experience will not qualify for a refund, including partial refunds.
Children and teenagers under 18 years of age should always be accompanied by at least one adult. In the event that this requirement is not met, we retain the right to exclude the underage participant, and unfortunately, no refund will be provided.
Please note that pets are not allowed on this tour.
The described itineraries may undergo slight modifications due to unforeseen operational requirements.
Please note, we do not visit the inside of monuments and museums.
Wear comfortable walking shoes.