Duration: around 3h
Photos allowed
Private local guide
Highlights of Rome
Italian breakfast
What to expect
Private tour
Licensed and expert local guide
Walking tour of the city center
Italian breakfast
Ice cream included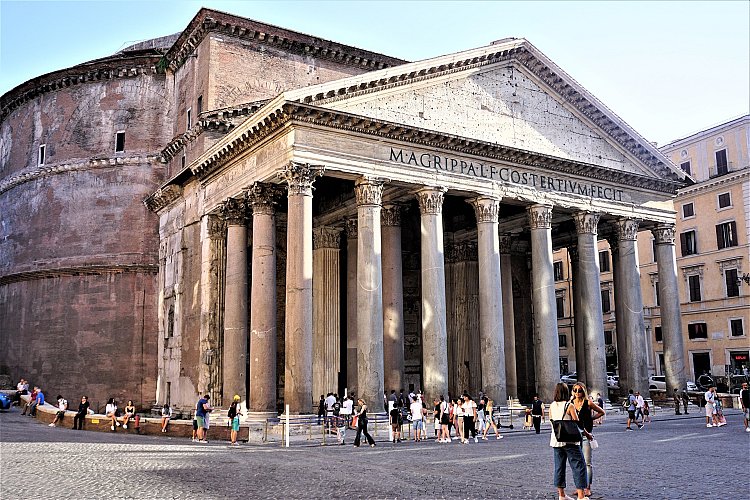 Rome walking tour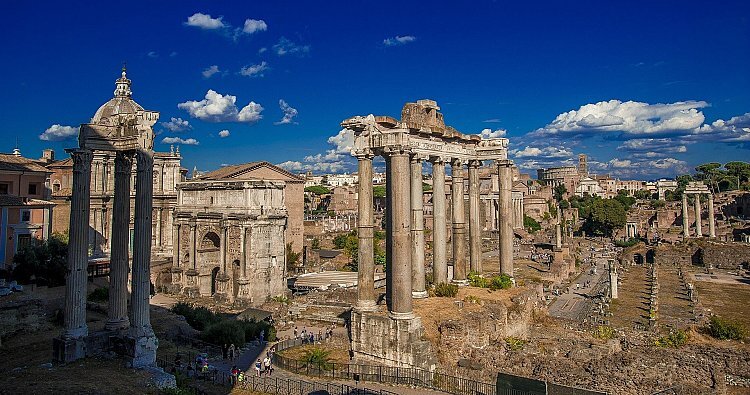 Rome walking tour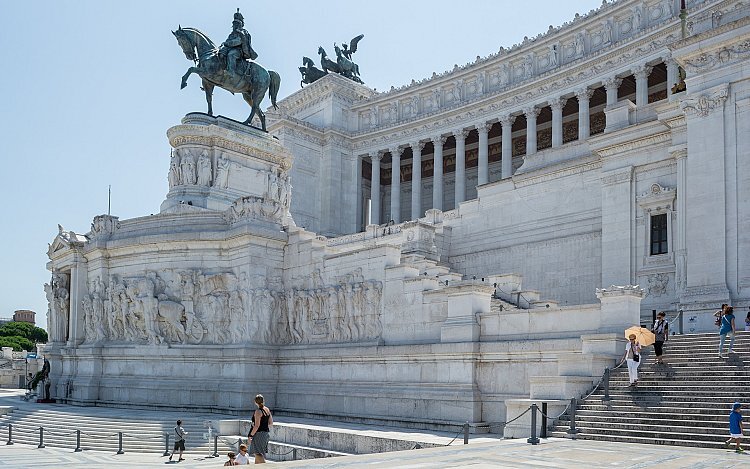 Rome walking tour

Private Rome Walk Of Ages: A Walk Along 2000 Years Of History

Private Rome Walk Of Ages: A Walk Along 2000 Years Of History

Private Rome Walk Of Ages: A Walk Along 2000 Years Of History
---
The highlights of Rome downtown
This exclusive Private Rome Walking tour will allow you to discover the City in all its fascinating beauty with your close and intimate group. Be inspired by the rich archaeological heritage, the stunningly beautiful architectural features, while experiencing the vibrancy of a lifestyle that's truly unique!
With this private tour experience, under the lead of an expert guide, you will be able to unveil the city in all of its majestic glory, immersed in the local vibe.
Starting with a stroll through Rome's historic center, you'll be enchanted by the maze of little streets and alleys. You'll walk on past magnificent buildings and into glorious squares, adorned by fountains, monuments and sculptures. You will see the famous Spanish Steps, the superbly sculpted Trevi Fountain, and then the Pantheon, the most stunningly well preserved ancient Roman structure.
Passing streets laden with fancy dress shops, visit Piazza Colonna, where the Italian Parliament resides, and the church of San Luigi dei Francesi. Last but not least, you will marvel at the magnificence of Piazza del Campidoglio, on the summit of the Capitoline Hill, before one final majestic walk towards the Colosseo through the renowned Roman Forum mile.
Cappuccino or coffee and gelato are included, for a refreshment break!
Description
Experience the epitome of a personalized Rome excursion as you marvel at ancient obelisks, quaint piazzas, and historical ruins.
Duration
Hours later, only 3 remained.
About
Full of surprises and irresistible allure, Rome is like no other place on earth. The capital of the world's most potent and enduring empire, its passionate and lively spirit never ceases to enchant visitors. The city is a vibrant and colorful hub of exciting life, offering treasures, masterpieces, and unexpected sites at every turn. Seductive and high-spirited, Rome is a true wonder of human history. Led by a licensed local guide who is an art and culture expert, embark on a half day journey through Rome's city center to discover enchanting views and inspiring sights. You'll be sure to make lasting memories on this unforgettable tour with a charismatic guide. The Colosseum, Rome's most famous landmark, can be reached by walking through the delightful centro storico. This historic city center is a lively maze of picturesque cobblestone streets and alleys lined with shops and flowers. Along the way, visitors can explore the famed Roman piazzas and other landmarks before arriving at the original city, the Roman forum. Don't miss the unforgettable promenade through this charming part of Rome. Grasp the unique charm of Rome by following your guide's lead and immersing yourself in the festive, easygoing atmosphere, while also being surrounded by historical reminiscences. Discovering the eclectic ambiance of the stunning Spanish Steps, strolling through the chic shopping district surrounded by incredible boutiques, we will eventually arrive at the world-renowned Trevi Fountain - a magnificent show fountain that must not be missed. Remember to toss in a coin to the basin if you hope to return in the future! Take a leisurely walk to Piazza Colonna, where you can observe the Italian Parliament Building and uncover the secrets, methods, and stories of how Roma formed the world's first republic, known as "res publica" or people's power, that would eventually transform into today's democracy. Afterward, turn the corner for an awe-inspiring visit to the immaculately preserved and striking Pantheon, which served as a forerunner to modern architecture by setting its design standards during ancient Rome's reign. If you wander through the lovely maze of streets, you might be taken aback by the bustling energy that surrounds the charming little alleys. Keep an eye out for the beautiful "San Luigi de' Francesi" church - if the holy mess permits it, you might just be in for a real treat. It's rumored that there are three (3!) breathtaking Caravaggio masterpieces inside that are sure to leave you feeling awestruck and breathless. Decorated by marvelous fountains, Piazza Navona is next on our itinerary after the shock. We cannot miss Bernini's famous "Fountain of the Four Rivers," which adds to the charm of this quintessential Roman piazza. One of our stops will be "il Campidoglio", a hill in Rome that is home to the city hall, designed by Michelangelo. From there, we will see the Altare della Patria, a grand monument that marks the beginning of one of our tour's most exciting highlights: the walk down the Roman Forum mile. This is where Rome was founded, and you'll be able to explore the different layers of the city and see the unique style that each Emperor contributed. As we continue on, we'll also get a close-up view of the majestic Colosseum, the world's most famous arena. Become a true expert in Rome as you capture timeless images in front of the world-famous landmarks. Our exclusive "Rome Walk of Ages" tour offers a wealth of historic stories and anecdotes about the most significant sights, spanning over 2000 years of world history. Immerse yourself in the breathtaking landmarks and embrace your inner Roman Connoisseur.
Info Addendum
Throughout this section, you can learn more about the topic at hand. There are a variety of details to be had and knowledge to be gained. By reading through, you can expand your understanding and get a more comprehensive view of the subject matter. Keep in mind that all the information provided is relevant and valuable. Dive in and explore the intricacies to gain a deeper appreciation for the topic.
Tour Rome on foot
Guide who speaks English professionally
Italian ice cream, also known as Gelato
Private official guide
Walking tour of Rome's historic center
Ice cream tasting
Typical Italian breakfast
Meeting Point
Piazza di Spagna, Roma (RM)
SPANISH STEPS, meet our tour leader in front of "Babington tea room" - [SEE ON MAP] (https://www.google.com/maps/place/Babingtons/@41.9060223,12.4820251,14z/data=!4m5!3m4!1s0x0:0x6a55bafd71bcd2d5!8m2!3d41.9060647!4d12.4823296?shorturl=1).
Clients are required to be at the meeting point 15 minutes prior to the scheduled departure time.
To remember
We cannot wait to welcome you to the land of authentic products and unforgettable experiences.
Clients are kindly encouraged to arrive at the meeting point 15 minutes ahead of the scheduled departure time.
We kindly request that you factor this into your travel plans. Regrettably, we are unable to accommodate any delays, no matter how brief, and we regret to inform you that failing to attend the experience will not qualify for a refund, including partial refunds.
Children and teenagers under 18 years of age should always be accompanied by at least one adult. In the event that this requirement is not met, we retain the right to exclude the underage participant, and unfortunately, no refund will be provided.
Please note that pets are not allowed on this tour.
The described itineraries may undergo slight modifications due to unforeseen operational requirements.
Please note, we do not visit the inside of monuments and museums.
Wear comfortable walking shoes.
We regret to inform that this tour is not suitable for guests with wheelchairs or with impaired mobility.
Please specify if there are any food restriction we should be aware of.
Please note that Italy's law doesn't permit selling alcoholic beverage to teens under 18 y.o. so clients under this age will be served non-alcoholic beverages.