Duration: 50 minutes
Priority access
Photos allowed
Accessible
What to expect
Tour with a professional guide
Skip the line and don't waste you time
See the amphitheater world's most popular
Listen to the fascinating history of the ancient Romans
In the world of gladiators
Colosseum
The Colosseum, originally known as the Flavian Amphitheater or simply as Amphitheatrum, is the largest and most important Roman amphitheater that can hold up to 50,000 spectators.
History
Its construction was begun by Vespasian in 72 AC in the center of Rome, in a valley where there was an artificial lake dug by Nero for his Domus Aurea. It was inaugurated by Titus in 80 AC with a hundred days of games and was used for events, public performances as hunting, battles between animals (venationes), killing of prisonners by ferocious beasts or other types of executions (noxii), fights between gladiators (munera), re-enactments of famous battles (naumachia) and dramas based on classical mythology.
During the Jubilee of 1675 the Coliseum became a sacred site in memory of many Christian martyrs here condemned to torture. In 1744 Pope Benedict XIV had built there the Fifteen Stations of the Cross, and in 1749 he declared the Colosseum church devoted to Christ and to the Christian martyrs.
In 1980, along with all the historical center of Rome, it was included in the list of World Heritage of humanity by UNESCO. In 2007 the complex was also included among the Seven Wonders of the modern world.
What is included
Entrance with priority access
Local guide officially authorized
Ticket valid for 2 days
Reservation fees
Available options
The following options can be purchased in addition to the tickets in the booking Wizard on this website.
Price reductions
Reduced/Half Ticket:
Citizens aged between 18 and 25 years of the EU and subsequent integration by ministerial letters (Austria, Belgium, Bulgaria, Cyprus, Croatia Denmark, Estonia, Finland, France, Germany, Greece, Ireland, Luxembourg, Malta, the Netherlands, Poland, Portugal, the United Kingdom, the Czech Republic, Romania, Slovakia, Slovenia, Spain, Hungary, Swiss conferences, Norway, Liechtenstein, Iceland)
Free Ticket (it is still required to pay the presale to skip the line):
EU and non-EU citizens under 18 years
Temporary and permanent teachers of Italian public and private schools equipped with the appropriate documentation issued by MIUR
Any handicapped person accompanied by the certificate of disability and the escort
To remember
The ticket is valid 2 days, starting from entrance time.

The tour is conducted only in English, French and Spanish.

The tickets will be sent via email within 24-48 hours after purchase (on weekdays) with instructions on how to get there and what to do to enter.

Please meet the guide 15 minutes before the entrance time at the cashier desk for customers with reservation.
You have to enter first into the Colosseum for the Guided Tour at the day and time chosen, after the Guided Tour (only for the Colosseum) you have the same whole day and the day after to visit the Roman Forum and Palatine Hill at the time you want. Please make attention to the opening hours.

We inform you that, for safety reasons, inside the Colosseum/Roman Forum/Palatine is forbidden to enter with backpacks, suitcases and voluminous bags.

This ticket can not be canceled or refunded, and date and time changes are not possible.
---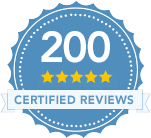 What means?
37 Reviews

Poland
5 years ago
Sebastian
"GORĄCO POLECAM , WARTO :-)"

New Zealand
5 years ago
Tony
"The tour was informative and the guide spoke good English. We thought the tour would have lasted longer than the 45 minutes that it did but is gave us a little insight into history of the Colosseum"

United Kingdom
5 years ago
Nick
"Great tour. Lots of info in a short time. Great guide."

United Kingdom
5 years ago
Justine
"An excellent tour packed full of interesting facts and information about the Colosseum. Our tour guide was Nausicaa, who spoke beautiful English and shared her wide-ranging knowledge with great enthusiasm. Tickets for entry from the pre-booked tickets office took around 40 minutes queuing and the security queue took around 30 minutes at the group entry point. Loved it! Many thanks."

United States
5 years ago
Ernesto
"Buenissimo !!!"

United States
5 years ago
Audrey
"Lovely tour! Our guide was very knowledgeable and we were very happy for the information instead of doing a self-guided tour. It was also an easy process getting in without much waiting at all"

United Kingdom
5 years ago
Billy
"Good guided tour which lasted approximately 30-40 minutes. Even better than I expected. Good value for money. I would recommend."

United States
5 years ago
Emily
"Our tour guide was awesome. Very knowledgeable about how the themes of ancient Roman history were reflected in the Colosseum in addition to the facts about the Colosseum."

United Kingdom
5 years ago
Simon
"Obviously an iconic piece of history, enjoyed my visit, staff helpful and enjoyed the guided tour, but my wife found there was shortage of female toilets and member of staff guided her with our 2 daughters to the disabled toilet"

United Kingdom
5 years ago
Samantha
"Great to miss all the queues. Informative tour."

United Kingdom
5 years ago
Keith
"Barbara was superb. Very informative... only wish the tour had been longer. Her factual stories were enlightening. Thank you!!!"

Ireland
5 years ago
Frank
"The Romans managed to provide shade for the citizens attending the amphitheatre 2000 years ago. That would be welcome. Our guide was excellent, knowledgeable, clear and comprehensible. The audio equipment worked well. "

United Kingdom
5 years ago
Chandrakant
"skip the line was great , guide was great too but meeting point information at the ticket pick up point could have been clearer to save any potential disastrous missing the guide and tour!"

United Kingdom
5 years ago
Dawn
"Amazing experience, as advised on the paperwork we arrived 90 minutes prior to out 12.30pm slot to collect tickets and the kind man at the ticket office let the two of us go in immediately, which was very much appreciated as it was over 90 degrees!"

United Kingdom
5 years ago
Bob
"Great tour - fantastic guide...... really informative..... would defo use again "

United Kingdom
5 years ago
John
"Overall this was a good service. Easy to collect tickets and easy entry. The tour was informative. This was my third visit here and the level of access has reduced for the standard entry (not the fault of this tour). I would look for a tour that includes the underfloor areas and the 'sand' platform if I went again."

United States
5 years ago
Timothy
"Our tour guide was fabulous! She was quite knowledgeable and she clearly conveyed the information about the Colosseum in a most entertains fashion. We were exceedingly pleased with our selection of this tour. "

Argentina
5 years ago
Fabian
"Muy bien la entrada súper rápido realmente evitas todas las colas, el recorrido es corto pero muy bien explicado"

United States
5 years ago
Kathleen
"Great tour with good historical information on the Colosseum. The tour of the Colosseum itself only took about 45 minutes but then you were able to walk around at your leisure or head over to Palatine Hill and the Roman Forum. "

Argentina
6 years ago
Italo
"No pude ir, lo lamento. Italo"