Validity: 1 day
Mobile ticket
Priority access
Photos without flash
Audioguide available
Accessible
What to expect
See the the precious rooms full of fascinating collections of paintings and artifacts, pottery and sculptural decorations
The numerous temporary exhibitions
Skip the line and don't waste you time
A castle on the river
Museum
The National Museum of Sant'Angelo Castle is an archaeological site, but also Mausoleum, fortress and prison, as well as the papal residence whose history includes all the eternal city vicissitudes.
The current structure of the castle, its underground, balconies, stairs and patios, suggest the changes that have taken turns in the complicated and glorious history of the ancient Urbe.
History
The castle was built around 123 A.D. as a tomb for Emperor Hadrian, but it had a different fate from other Roman monuments. Is was not destroyed and reduced to a recycled material hollow for new buildings, but accompanies the history of Rome for nearly 2000 years.
From funerary monument it was transformed first into a fortified outpost of the walls to protect the city. Subsequently disputed by many noble Roman families, from around 1300 its fate has been linked to that of the popes and turned over the years by splendid Renaissance residence that also housed Michelangelo, in cash, court and even prison.
In 1870 it joined the Italian state property as a military prison and barracks until 1925 when it was established as a museum thanks to the many historical finds that occurred during construction work on the Tiber.
Collections
In the precious rooms of the museum you can experience the Roman history of the last two millennia.
The first discoveries adjacent to the castle in the early 1900s were weapons, coins and pottery. Today, however, Sant'Angelo Castle hosts heterogeneous collections of different nature, age and origin, through private donations but also to the numerous excavations and restoration.
It deals with fine ceramics from early Christian era to the Renaissance, fragments of monumental sculptural decoration of the Roman imperial tomb, an extensive collection of ancient weapons, and paintings from the fourteenth to the eighteenth century by Luca Signorelli, the Shop of Zavattari in Milan, Lorenzo Lotto and Carlo Crivelli.
Masterpieces
Inside the gallery you can admire masterpieces such as:
Madonna Enthroned with Child and Saints by Luca Signorelli
St. Jerome in meditation by Lorenzo Lotto
Blessing Christ and St. Onofrio by Carlo Crivelli
St. Michael the Archangel carved by Michael Bracci
Polyptych of Zavattari shop
What is included
Entrance with priority access
Full-time and stay much as you want
Reservation fees
Access to temporary exhibitions
Available options
The following options can be purchased in addition to the tickets in the booking Wizard on this website.
Audioguide: available in Italian, English, French, German, Spanish, Portuguese, Russian and Chinese
Price reductions
Reduced/Half Ticket:
EU citizens between 18 and 25 years old (valid identity document needed at the entrance)
Free Ticket (it is still required to pay the presale to skip the line):
EU citizens under 18 years old (valid identity document needed at the entrance)

Temporary and permanent teachers of Italian public and private schools equipped with the appropriate documentation issued by MIUR

Any handicapped person accompanied by the certificate of disability and the escort
To remember
The ticket is valid all day until closing time of the Castle starting from entrance time.

The entrance time written on the tickets may be subject to small changes depending on the actual availability of the Castle.

For a satisfying experience it is recommended to reserve at least 1 hour and half to visit the Castle.

The tickets will be sent via email within 24-48 hours after purchase (on weekdays) with instructions on how to get there and what to do to enter.

We inform you that, once booked, the date and time selected are binding. Please pick up your ticket at least 15 minutes before the reserved entrance. Who does not respect the time booked will not enter. To pick up the audio guide, you will need a valid ID.

The Castle has a maximum capacity of people, in some periods of the year or special days you may experience short delays or waits not dependent on the Castle or Italy Tickets.
---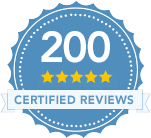 What means?
12 Reviews

Czech Republic
5 years ago
Tomas
"Amazing monument."

Slovakia
6 years ago
Juraj
"highly recommended"

Italy
6 years ago
Romeo
"Stupendo....non mi aspettavo fosse cosi bello. Anche la mostra era bellissima e molto ben esposta. Con il biglietto comperato in internet non ho fatto neanche un minuto di fila. L'unica cosa negativa l'app per la spiegazione dei vari punti del castello non ha funzionato beme. A metà si e' bloccata e non sono piu' riuscita a farla ripartire, meno male che comunque c'erano i cartelli espositori."

Greece
6 years ago
Antonios
"Nice castle and museum"

Italy
6 years ago
Paola
"Entrati al volo !!!! "

Poland
6 years ago
Izabela
"Wszystko przebieglo bardzo szybko,nie staliśmy w kolejce, dziękujemy"

Portugal
7 years ago
Paula
"O bilhete deve dizer que não tem horário fixado, pois na inscrição pedem para colocar uma hora que depois não aparece em lado nenhum. "

Poland
7 years ago
Bogdan
"Zdecydowanie polecam! "

Romania
7 years ago
Paun
"Super ok"

United States
7 years ago
Karla
"Nice pieces of art and the views of the city are amazing"

Russian Federation
7 years ago
Elena
"Very comfortably. They came at the appointed time showed the reservation voucher and went inside without waiting"

Greece
7 years ago
Iliana
"Just perfect! Very interesting! Don' t miss the view from the top of the building.... we shot our best photos there!"