Duration: around 3,5 h
Photos allowed
Local food tasting
Private official guide
A romantic gondola ride
What to expect
Walking tour of Venice
30 minute gondola ride
Local food tasting
Private tour with an official guide
Italian breakfast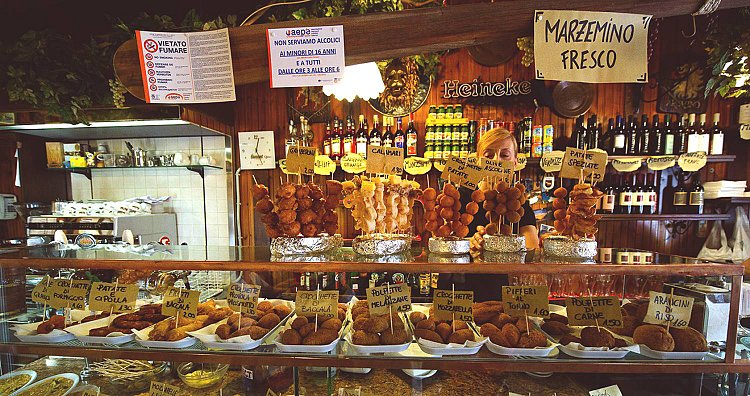 Venice with gondola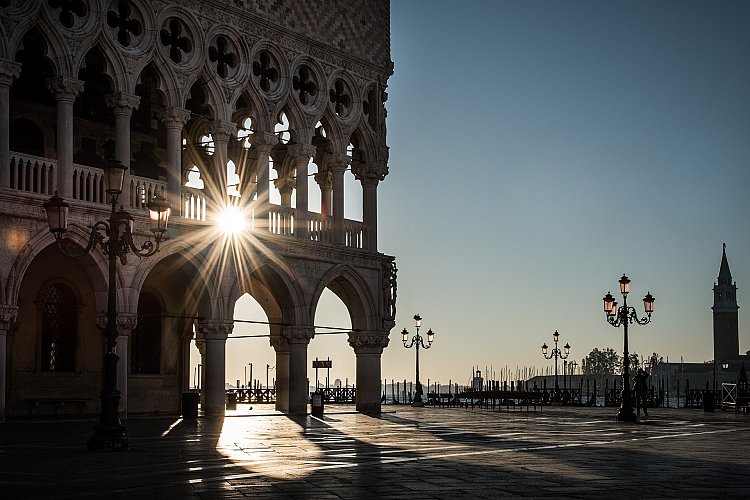 Venice with gondola

Private Venice Walking and Gondola Tour
---
The thrill of a ride on a Venetian gondola
A city almost entirely pedestrian, surrounded by water, where instead of busses, boats are the means of public transport... it seems like we are describing a place of fantasy, but this city exists and it's in Italy: Venice!
We have designed this private tour especially for you to fully experience what the city has to offer: art and history, traditional food and the thrill of a ride on a real Venetian gondola.
Meet your local private guide directly in the city center and start your journey: you will be immediately awestruck by the majesty of the Basilica di San Marco, in the square also dedicated to the saint, in the frame of the Procuratie buildings. Admire the Doge's Palace, where the Venetian government once had its seat, and learn about its architecture, its features and its secrets. Soon thereafter you will be immersed in a maze of streets, alleys and bridges, under the friendly and expert guidance of your private tour guide.
You will admire sumptuous buildings, arcades and colonnades, passing over the bridges that connect the small islands that make up like a mosaic the land of the lagoon on which the city is built. You will see the infamous Bridge of Sighs, and you will learn why it is called that way... then stop for a moment of refreshment in one of the typical charming Venetian cafes, where you will taste small snacks made with fresh local products, the so-called Venetian cicchetti. Then again through alleys and calli (this is how they're called in the local dialect), continuing your journey and arriving to the famous Ponte di Rialto where a very interesting visit to the fish market awaits you, before embarking on a traditional gondola for an unforgettable tour of the canals. The city seen from the lagoon will enchant you, and you can capture these truly unique scenarios in the world in beautiful photos.
You couldn't wish for a better ending to your day discovering Venice!
What is included
Private official guide
Walking tour of Venice
Tastings of typical Venetian products
Italian breakfast with espresso
30 minute ride on a traditional gondola
Meeting Point
P.za San Marco, 1, Venezia (VE)
St. Mark's Square: under the column with the lion on the top, in front of the Doge's Palace.
Clients are required to be at the meeting point 15 minutes prior to the scheduled departure time.
To remember
Wear comfortable walking shoes.
Walking tour
Licensed English speaking guide
Typical Venetian Spritz
30 minutes gondola ride
We regret to inform that this tour is not suitable for guests with wheelchairs or with impaired mobility.
Please specify if there are any food restriction we should be aware of.
Please note that Italy's law doesn't permit selling alcoholic beverage to teens under 18 y.o. so clients under this age will be served non-alcoholic beverages.