The Lateran Palace House of the Bishop of Rome
Along an extraordinary guided itinerary we will pass through rooms, frescoed vaults, magnificent ceilings, until we reach the private apartment of the Bishop of Rome; it will be a journey where art and faith are embodied in the history of Rome and the Church.
A unique opportunity to learn about the history of the Church of Rome, which has always been the custodian of immense artistic treasures and committed so that everyone can enjoy and grasp its great artistic and religious significance.
The visit unfolds along ten halls totaling almost three thousand square meters: the Hall of the Pontiffs or of the Conciliation, the Hall of the Emperors (dedicated to the link with temporal power), halls dedicated to the prophets (Samuel, David, Elijah, Daniel), the Hall of the Apostles dedicated to the Coming of the Messiah, the Hall of Solomon, the Hall of Glory, the Hall of Constantine, and finally the private apartment consisting of four rooms: a dining room, the bedroom, the library and an antechamber to which is added the private chapel.
The Lateran Palace: what to see and what to visit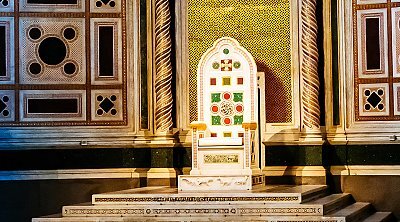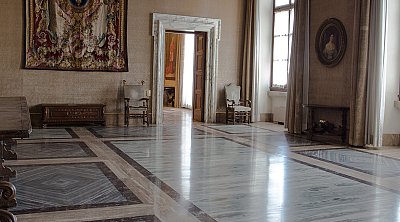 While the Lateran Palace was the seat of the popes (from the 4th century until the temporary transfer of the papal capital to Avignon in 1309), the Lateran was the center of the Catholic Church.