Duration: 2 hours
Priority access
Photos allowed
Whisper System
Accessible
What to expect
Tour with an official Vatican guide
Skip the line and don't waste you time
See these natural jewels otherwise not accessible
Immerse yourself in this green lung
Admire the Fountain of the Sacrament and the monument to the Virgin of Guadalupe
Stay inside how long you want after the guided tour
The Vatican green lung
Gardens
About two-thirds of the surface of the Vatican City are occupied by these huge Gardens composed of various areas (English Garden, Italian Garden, Garden of the Pope...).
History
In 1279 Pope Nicholas III moved the papal residence from the Lateran to the Vatican and this date marks the birth year of the Gardens; he planted an orchard, a lawn and a garden, and used these spaces as a place of meditation and relaxation.
Between 16th and 17th centuries, worked there artists like Donato Bramante, Pirro Ligorio, Antonio Tempesta and Giovanni Battista Falda.
Architectural elements
To protect the Vatican,were built the Leonine Walls whose ruins are still visible today in two sections: in the first you can see the Palazzina della Zecca, the Fountain of the Sacrament (or of the Towers) and the Gardener's Casina; in the second (restored by Nicholas V) there are two round towers: the Radio Tower (seat of Radio Vatican) and the Gregorian Tower (next to which was built a summer residence for Pope Leone XIII).
Of particular interest are the numerous fountains, including that of Galera, a spectacular ship that shoots jets of water from its cannons, the Fountain of the Eagle and the Fontanone del Gianicolo.
You will also find a series of tributes to the Virgin Mary as the temple of Our Lady of the Guard (1937), the monument to the Virgin of Guadalupe (1939) and the reproduction of the Grotto of Lourdes (1902).
A triumph of fragrances, colors and shapes is given by the many plants and flowers of the Gardens, starting from the exotic species imported from far continents like America and Asia, to some examples of Mediterranean flora. Particular is the grassy area where it is designed the papal coat of arms with the Keys of St. Peter and the Triregno with the heraldic symbol of the reigning pontiff.
What is included
Entrance with priority access
Local guide officially authorized
After the guided tour, stay inside as long as you want
Reservation fees
Access to temporary exhibitions
Whisper System
Available options
The following options can be purchased in addition to the tickets in the booking Wizard on this website.
Price reductions
Reduced/Half Ticket:
Citizens under 18 years old (valid identity document needed at the entrance)
Free Ticket (it is still required to pay the presale to skip the line):
Children under 6 years old (valid identity document needed at the entrance)
To remember
It is necessary to book at least 5 workdays before the visit.
The ticket is valid 1 day, starting from entrance time. After the guided tour you can stay inside as long as you want until closing time of the Gardens.
The tickets will be sent via email within 24-48 hours after purchase (on weekdays) with instructions on how to get there and what to do to enter.
We inform you that, once booked, the date and time selected are binding. It is advisable to arrive 20 minutes early with a valid document to pass the security controls; we suggest to have little bags with you.
In front of museum you will be allowed to skip the line choosing the lateral entrance designed for groups. Also the ticket-office where you have to change your voucher with real tickets is the group's one. After clearing security, the meeting point will be at the "Guided Tours" booth, which is located straight ahead up the small staircase on the left.
You are invited to dress appropriately.
Italy Tickets is not responsible for eventual lack of service caused by the ticket offices or activities of the Holy Father.
---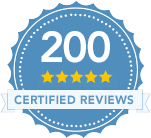 What means?
14 Reviews

France
5 years ago
Agnès
"Tutto era perfetto. Complimenti alla guida"

Netherlands
5 years ago
Margret
"Wunderbare Gärten. Tolle Führung. Ich war zum 3. Mal in den Gärten und es war die beste Führung."

Russian Federation
5 years ago
Mriya
"Все было очень хорошо организовано, информация о действиях туриста с ваучером на руках понятна и четка, гид Мария Савич рассказывала интересно, общалась легко. Сады и виды на город великоепны, возможность самостоятельно осмотреть музеи и собор после экскурсии в сады- очень большой плюс."

Belgium
5 years ago
Eduard
"Very interesting tour and well-guided. Unknown beauty. Also the Museum and the Sistine Chapel were in the Tour Ticket : a whole-day very interesting visit."

Poland
5 years ago
Barbara
"ogromene podziekowania dla Pani Kristny , która oprowadzała naszą grupę potrafiła ciekawie powiadać i byliśmy bardzo zdyscyplinowani"

United States
5 years ago
Ramona
"Good tour, lots of great history information and our guide was very helpful with other locations we should visit. Also, ticket price includes the Vatican Museum and Sistine (not to miss!) Chapel access. Downside--too many people milling about, narrow passageways and hot and no air flow. "

Poland
5 years ago
Joanna
"Było w porządku. Fajnie pospacerować bez tłumu ludzi i zrobić fotki bazyliki od strony ogrodów. Pani Przewodnik b. ciekawie opowiadała nie tylko o ogrodach ale i o całym Watykanie, a burza z ulewnym deszczem była bezcennym doświadczeniem, które zapamiętam na zawsze :)"

Poland
5 years ago
Stefan
"Super "

Belgium
6 years ago
Erik
"Nice tour. Good pace. Maybe à stop now and then to make some pictures."

Poland
6 years ago
Dawid
"Wszystko OK. Bez kolejki, umówieni na godzinę. Mała grupa. W ogrodach byliśmy sami. Bardzo dobry przewodnik. Wszystko szybko i sprawnie. Polecam !"

France
6 years ago
Georges
"Prestation d'excellente qualité..."

Germany
6 years ago
Claudia
"Well organzied tour of such beautiful garden"

Poland
6 years ago
Katarzyna
"Wszystko bardzo sprawnie,kompetentna Pani przewodnik.Potem zwiedziliśmy Muzea Watykańskie bez kolejek (to ten sam bilet) i prosto z Kaplicy Sykstyńskiej weszliśmy do Bazyliki(powtónie ominęliśmy kolejkę) Polecam!"

France
6 years ago
Sandrine
"Très agréable visite des Jardins du Vatican! L'endroit est somptueux, il y règne une grande sérénité et les commentaires du guide sont très intéressants. Je le recommande fortement."