Validity: 1 day
Mobile Ticket
Priority access
Photos without flash
Audioguide available
Accessible
What to expect
See the famous Laocoon, the amazing Sistine Chapel and the Raphael's Rooms
Skip the line and don't waste your time
Immerse yourself in the majesty of the Vatican Museums
Once entered, spend inside the museum all the time you want
A huge wonderful collection
Museums
The Vatican Museums consist of the real museums and of some areas of the Vatican Palaces; the complex houses thousands of works from every age, from ancient Egypt to the Etruscan civilization, from ancient Greek and Roman art to Renaissance art, and his great importance lies not only in the works conserved, but also in the wonderful environment in which they appear.
History
The origin of the Museums is situated in the year 1506 when Pope Julius II purchased, on the advice of Giuliano da Sangallo and Michelangelo Buonarroti, the first work which still finds place here: the sculpture of Laocoon with his sons who fight against snakes.
Collections
The first nucleus of the Vatican Museums was the "Courtyard of Statues"(today the Octagonal Courtyard), made by Pope Julius II.
In their current form, the Museums and Papal Galleries were originated by Clement XIV and Pius VI and took the name of Museo Pio-Clementino, while Gregory XVI in 1837 founded the Etruscan Museum, in 1839 the Egyptian Museum and in 1844 the Lateran Profane Museum.
The complex also houses the Gallery of Tapestries, the Gallery of Maps, decorated under Pope Gregory XIII, but especially the beautiful Rooms and Loggia of Raphael, which were decorated under Julius II and Leo X (1513-1521); the Niccolina Chapel painted by Beato Angelico under the pontificate of Nicholas V; the Sistine Chapel, which takes its name from its founder Pope Sixtus IV; the Borgia Apartment; the Vatican Pinacoteca commissioned by Pope Pius XI in 1932; the Missionary-Ethnological Museum.
In 1973 was added the Collection of Modern Religious Art and Contemporary Art, inaugurated by Paul VI, that houses works of Salvador Dalí, Giorgio de Chirico, Vincent Van Gogh. The Historical Museum, also founded in 1973, houses some relics of the Pontifical Military Corps and there is also a section of the Papal carriages and automobiles.
Masterpieces
Ancient art:
Apollo of Belvedere
The group of Laocoon
Apoxyomenos
Torso Belvedere
Medieval art:
Giotto, Polittico Stefaneschi, 1320 approx.
Renaissance art:
Leonardo da Vinci, St. Gerolamo, 1480 approx.
Michelangelo, St. Pietro's crucifixion, 1545 approx.
Raphael, Transfiguration, 1518 approx.
Modern art:
Caravaggio, Deposition, 1603 approx.
Antonio Canova, Perseus triumphantly, 1800 approx.
What is included
Entrance with priority access
Full-time entrance and you stay how long you want
Reservation fees
Access to temporary exhibitions
Available options
The following options can be purchased in addition to the tickets in the booking Wizard on this website.
Audioguide: available in Italian, English, French, German, Spanish, Japanese, Korean and Chinese
Price reductions
Reduced/Half Ticket:
Citizens under 18 years old (valid identity document needed at the entrance)
Free Ticket (it is still required to pay the presale to skip the line):
Children under 6 years old (valid identity document needed at the entrance)
---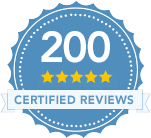 What means?
55 Reviews

Poland
6 years ago
Sebastian
"WARTO SKORZYSTAĆ Z OFERTY - OSZCZĘDZAMY MNÓSTWO CZASU "

Germany
6 years ago
Aneta
"Super, szybko, bezproblemowo i bez kolejek. Polecam "

Greece
6 years ago
Chaideftos
"So magic ..!! "

Poland
6 years ago
Aleksandra
"Spotkanie i przekazanie biletów odbyło się zgodnie z ustaleniami Doprowadzenie do wejścia i przekazanie informacji było profesjonalne"

Poland
6 years ago
Dorota
"We Florencji zamiana vocher na bilet o wiele lepsza. Muzea watykańskie niepotrzebnie angażują tak dużo osób. Powinny być kasy dla zamiany vocherów na bilety tak jak do Uffici we Florencji. Niemniej jedna pani, która się nami zajęła była bardzo dobra. Pozdrawiam Dorota Branicka"

Poland
6 years ago
Daria
"Very nice quide. All was good and profesional. "

Bosnia and Herzegovina
6 years ago
Nihad
"Recommendation!"

United Kingdom
6 years ago
Mustafa
"Sistine chapel is amazing it is essential to have an audio guide."

China
6 years ago
Zheng
"VERY BEAUTIFUL. But I have to admit that it is a little hot for me in August "

Turkey
6 years ago
Mert
"It was a great experience. Everone must see there once entire his/her life."

United States
6 years ago
Anthony
"Sistine Chapel is a must see. I could hardly leave the room. "

United Kingdom
6 years ago
Angela
"Helpful, informative guide. Easy and quick access into the vatican museums"

Poland
6 years ago
Irena
"Wszystko przebiegło zgodnie z planem . Przewodniczka zaprowadzila grupę do muzeum i pokazala wszystkie trasy. Ominęliśmy ogromna kolejke."

Mexico
6 years ago
Francisco
"Great experience and great service"

Poland
6 years ago
Marta
"Everything was perfect, without any problems! The Lady from the office is super nice and helpful! I can trully recommend! Marta "

Poland
6 years ago
Malgorzata
"HI, I recommend to buy the tickects online, since the line for those without the tickets was huuuge. "

Russian Federation
6 years ago
Galina
"1. The agent was very helpful. 2. There are too many people around."

Poland
6 years ago
Krzysztof
"Punkt obowiązkowy! "

Israel
6 years ago
Sethu
"excellent "

France
6 years ago
Stéphanie
"Très contents de notre visite, prix correct. Coupe file très bien, 15 minutes de queue ! Je conseille attention pour la Basilique Saint Pierre il faudra faire la queue ! Uniquement coupe file pour les musées du Vatican"