Validity: 3 days
Mobile Ticket
Priority access
Photos without flash
Cathedral accessible
What to expect
Visit many masterpieces with one ticket only
Admire the Cathedral of Siena and its pavement, the Piccolomini Library, the Opera Museum, the Baptistery, the Crypt and the Oratory of St. Bernardino
Skip the line and don't waste your time
See the art works of Giovanni Pisano, Duccio di Buoninsegna and other protagonists of the Sienese art
One ticket, many masterpieces
Cathedral
Started from an existing building, we have news of purchases of black and white marbles for its construction only starting from 1227. Remodeled several times, in 1339 it was decided to extend it even further in order to compete with the Duomo of Florence and to celebrate the richness and splendor of Siena; works were conducted by Lando di Pietro, then by Giovanni di Agostino and his brother Domenico, and finished by 1370.
Remarkable is the facade with the alternation of white marble, marble "red of Siena", and marble "serpentino of Prato", with the sculptural decoration of Giovanni Pisano and a beautiful central rose-window in Gothic style. Inside, the floor is made with a technique called "marble intarsia" with 56 panels showing the Revelation through the Scripture; beautiful also the stained-glass windows among which stands the one above the choir, made by Duccio di Buoninsegna. For the sculptural part, we note the Pulpit by Nicola Pisano made between 1265 and 1268 with an octagonal plan, columns placed on lions and representation taken from Biblical episodes.
Piccolomini Library
Inside the Cathedral, built in 1492 at the will of Pius III, this refined environment was frescoed by Pinturicchio between 1502 and 1507 with episodes of the life of Enea Silvio Piccolomini (Pius II) and the beautiful Crowning of Pius III.
Baptistery
Made between 1317 and 1325 by Camaino di Crescentino, the Baptistery of St. John presents inside the beautiful ceiling vaults frescoed by Lorenzo Vecchietta starting from 1450 with the Articles of the Credo, and also the magnificent Baptismal Font made between 1417 and 1431 by Donatello, Lorenzo Ghiberti and Jacopo della Quercia.
Crypt
This environment was brought to light in 1999 after more than seven centuries of oblivion; inside there is a magnificent cycle of paintings made between 1270 and 1280 of which we can admire the original and bright colours with Biblical Stories and decorations extended also on columns, pillars and capitals to create an environment of rare beauty.
Opera Museum
Founded in 1869, this environment houses art works coming from the Cathedral, on the ground floor there is an important collection of fourteenth-century Sienese sculpture, inlcuding works by Giovanni Pisano, and the Tondo with the Madonna del Perdono by Donatello; the first floor is dominated by the magnificent altarpiece with the Majesty of Duccio di Buoninsegna made between 1308 and 1311, and also a collection of wooden sculpture and illuminated manuscripts, and the so-called Treasure Room with precious objects like the Reliquary of St. Galgano and the Golden Rose designed by Bernini.
Oratory of St. Bernardino
It houses the Diocesan Museum where we can admire masterpieces of Sienese painting that go from the 13th to the 19th century, with frescoes by Ventura Salimbeni, Rutilio Manetti, Domenico Beccafumi, the so-called Sodoma, the so-called Vecchietta, and the magnificent Madonna del Latte by Ambrogio Lorenzetti.
What is included
Entrance with priority access
Ticket valid 3 days
Reservation fees
Access to temporary exhibitions
Access to all the sites of the Duomo of Siena Complex
Price reductions
Reduced/Half Ticket:
Children between 7 and 11 years old (valid identity document needed at the entrance)
Free Ticket (it is still required to pay the presale to skip the line) :
Children up to 6 years old (valid identity document needed at the entrance)
Disabled persons and their escort
To remember
The ticket is valid 3 days starting from the time of issue.

Each monument of the complex observes its particular opening hours, which may vary for activities related to the liturgy.

The tickets will be sent via email within 24-48 hours after purchase (on weekdays) with instructions on how to get there and what to do to enter.

We inform you that, once booked, the date and time selected are binding. Please pick up your ticket at least 15 minutes before the reserved entrance. Who does not respect the time booked will not enter.

The monuments of the Complex have a maximum capacity of people, in some periods of the year or special days you may experience short delays or waits not dependent on the monuments or Italy Tickets.
---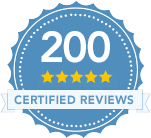 What means?
14 Reviews

France
6 years ago
Alain
"Bonjour, Organisation et accueil: super. Rien à voir avec Florence. Visites superbes et que de beautés. Je conseillerai en bien. Bravo!!!"

France
6 years ago
Yves
"Vous pouvez ameliorer le service en donnant les horaires jours de fermeture et ouvertures qui ne sont pas a jour. Autrement c'est efficace et pratique. Merci"

France
6 years ago
Marion
"Billet opa si pass pratique car coupe fil (encore faut il savoir la file des opa si pass à la cathédrale => non indiquée !) Et impossibilité d'accéder à la vue soit disant magnifique depuis le Facciatone (1h15 d'attente dans une chaleur étouffante au 3ème étage du musée dell'opera) "

Italy
6 years ago
Gao
"Good experience. "

France
6 years ago
Marie
"Très bien. Billets réservés en France ce qui a évité la file d'attente. Très bons conseils de la personne à l'accueil sur l'ordre des choses à visiter"

Bulgaria
6 years ago
Diana
"Very useful, saving time."

France
6 years ago
Monique
"tutto apposto"

France
7 years ago
Roberto
"arrivés pour échanger le voucher contre le billet avant l'ouverture des guichets, nous n'avons pas trouvé d'indication sur laquelle des (4) files d'attente se positionner. Ce n'est qu'à l'ouverture des guichets qu'apparaissent les informations souhaitées, lorsque les files d'attentes sont largement formées. "

France
7 years ago
Dominique
"Efficace et simple"

France
7 years ago
Dominique
"performant"

France
7 years ago
Caroline
"Sienne est une ville magnifique qui demande du temps pour être visitée en une journée . Le pass nous a permis de ne pas attendre , il est facile à recupèrer. Il nous a permis de visiter le duomo et tout ce qui s'y rattache: baptistère, musée et crypte . Ravie de l'ensemble"

France
7 years ago
Jose
"Très efficace. Merci"

Spain
7 years ago
Maria Jose
"En el Duomo de Siena no nos dejaron entrar con el tiket que compre con antelacion y dijeron que era un tiket antiguo que habia pasado de fecha, no les salia en el ordenador correctamente. El resto de los tikets que yo habia sacado para otros lugares de Roma si funciono bien y correctamente. Gracias"

United Kingdom
7 years ago
Shaun
"Excellent value and really useful to access museums , churches etc . Would highly recommend one on any visit"