Validity: 1 day
Priority access
Photos without flash
Accessible
What to expect
See this beautiful Gothic palace and its eclectic collection
Skip the line and don't waste your time
Once entered, spend inside the museum all the time you want
The most eclectic museum of Venice
Museum
The Museums houses an eclectic collection of paintings, textiles, photography, furniture, result of the multiple interests of the last owner from which takes its name.
History
Began in the mid-fifteenth century on wish of Benedetto Pesaro, the building shows elements typical of the Venetian architecture such as the arches on the ground floor, today walled up, which served as a link between outside and inside; after the Pesaro family, the palace hosted for a short period the Academy of Orfei, and then in the mid nineteenth century, it was divided into several apartments.
One of these, was occupied by the artist Mariano Fortuny who here realized his small studio, until slowly over the years, he managed to buy the entire building and make it his residence equipped with an atelier. Here Mariano dedicated himself to the study of photography, scenography and to the production of tissues and clothes in silk and velvet, helped by his wife Herniette Nigrin; he died in 1949 and left the palace to the Municipality of Venice for it to be used as a center of culture and art. The real Museum was opened in 1975 and still preserves the furnishings, the collections and the library belonged to Fortuny.
What is included
Entrance with priority access
Full-time and stay much as you want
Reservation fees
Access to temporary exhibitions
Available options
The following options can be purchased in addition to the tickets in the booking Wizard on this website.
Price reductions
Reduced/Half Ticket:
Children from 6 to 14 years (valid identity document needed at the entrance)
Students from 15 to 25 years (valid identity document needed at the entrance)
Citizens over 65 years (valid identity document needed at the entrance)
Free Ticket (it is still required to pay the presale to skip the line) :
Citizens and residents in the Venice Municipality
Children from 0 to 5 years (valid identity document needed at the entrance)
Disabled people with escort
To remember
The ticket is valid all day until closing time of the museum starting from entrance time.

The entrance time written on the tickets may be subject to small changes depending on the actual availability of the museum.

For a satisfying experience it is recommended to reserve at least 1 hour and half to visit the museum.

The tickets will be sent via email within 24-48 hours after purchase (on weekdays) with instructions on how to get there and what to do to enter.

We inform you that, once booked, the date and time selected are binding. Please pick up your ticket at least 15 minutes before the reserved entrance. Who does not respect the time booked will not enter.

The museum has a maximum capacity of people, in some periods of the year or special days you may experience short delays or waits not dependent on the museum or Italy Tickets.
---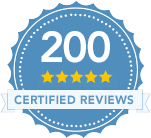 What means?
One Review

Spain
6 years ago
Mercedes
"Precioso y muy bien atendido aunque esperaba un poco mas de contenido"