Duration: around 1 h
Photos without flash
Priority access
Expert local guide
What to expect
Tour with an official local guide
Admire the worldwide known Da Vinci's Last Supper
Skip the line and don't waste your time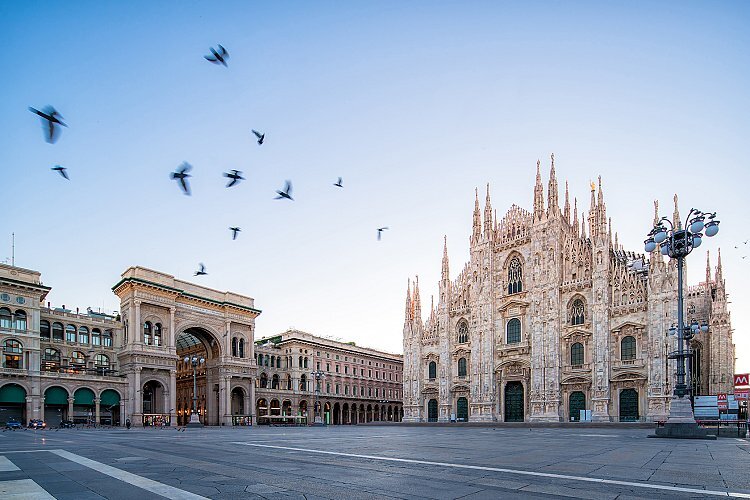 Last Supper tour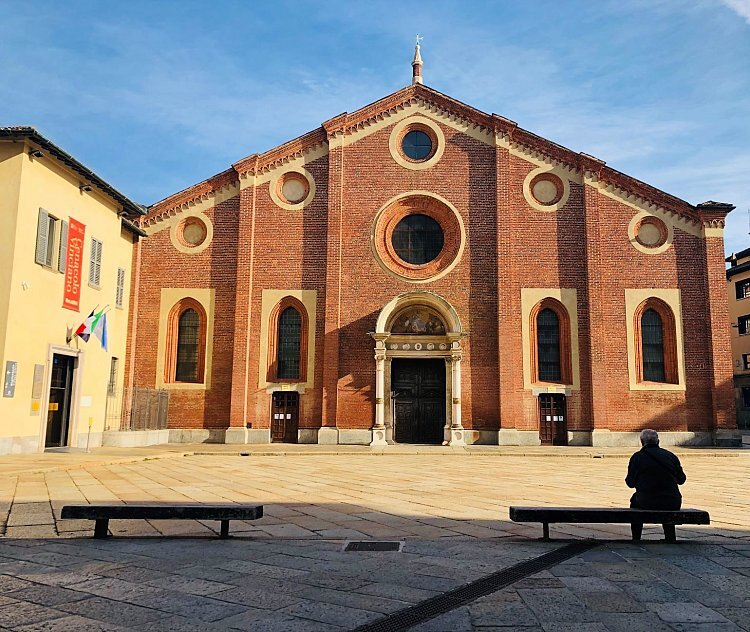 Last Supper tour
---
The amazing Cenacolo
A masterpiece that needs no introduction, the worldwide known Cenacolo by Leonardo Da Vinci.
With our small-group tour you will be able to save your time and enter the site with a skip-the-line ticket!
You will stand for a full 15 minutes in front of the Last Supper, and while your eyes will focus on the beauty of the colors and the composition, you will listen to the explanation of our expert guide who will reveal the secrets and the technique used for this wonderful fresco.
Located inside the convent of Santa Maria delle Grazie in Milan, this artwork represents the scene of the famous dinner during which Jesus declares to his Apostles that one among them will betray him.
The figure of Christ stands out like a triangle in the center of the painting, while the other characters move around him, each skilfully represented by Leonardo with his expression of amazement at the news just received.
For you too it will surely be an indescribable emotion to admire this masterpiece, and this experience will remain indelible in your memories.
Description
Experience Milan's grandeur and nobility through its best "once in a lifetime" masterpiece!
Duration
A full 60 minutes elapsed
About
Take an exclusive tour in a small group to discover Leonardo Da Vinci's stupendous Cenacolo, the Last Supper. An artwork regarded as one of the most famous globally, led by a specialized local guide. Skip-the-Line tickets and reserved time slots guarantee hassle-free access, and you are given a full 15 minutes to revel in this dazzling fresco. The painting portrays the scene where Jesus declares that one of the apostles will betray him but with an innovative approach. The painting showcases the various reactions of different disciples, making it a profound study of different human emotions. This incomparable masterpiece will leave you in awe and provide a once in a lifetime experience in Milan!
Info on the subject in question
Throughout the text below, you will find various details and insights regarding the topic at hand. It is important to review them all to ensure you have a full understanding of the subject. Keep in mind that each piece of information can provide unique perspectives and contribute to your overall comprehension.
Guide who speaks English and has a license
"Milan's Cenacolo" tickets with skip-the-line preference, are obtainable today! Avoid the wait and book a "Last Supper" ticket. Here's one possible way tothe paragraph: - Tour capacity ranges from 1 to 15 individuals, creating a tight-knit community of explorers. - You can enroll in this tour with as few as one traveler or as many as 15 companions. - The tour is designed for a small group of adventurers, consisting of at least one and up to fifteen participants. - Join a tour that's perfect for close-knit groups of up to 15 people, from solo explorers to large families. - Whether you're traveling solo or with a group of 15, this tour offers an intimate and immersive experience.
Entrance with priority access
Local guide officially authorized
Guided tour of the Last Supper/Cenacolo
Cancellation Policy
At least 48 hours prior notice allows clients to receive an entire refund or credit should they opt to cease their activities. The full price will be charged if you are absent from your scheduled event.
Meeting Point
Piazza Santa Maria delle Grazie, Milan
Clients are required to be at the meeting point 15 minutes prior to the scheduled departure time.
To remember
We cannot wait to welcome you to the land of authentic products and unforgettable experiences.
Clients are kindly encouraged to arrive at the meeting point 15 minutes ahead of the scheduled departure time.
We kindly request that you factor this into your travel plans. Regrettably, we are unable to accommodate any delays, no matter how brief, and we regret to inform you that failing to attend the experience will not qualify for a refund, including partial refunds.
Children and teenagers under 18 years of age should always be accompanied by at least one adult. In the event that this requirement is not met, we retain the right to exclude the underage participant, and unfortunately, no refund will be provided.
Please note that pets are not allowed on this tour.
The described itineraries may undergo slight modifications due to unforeseen operational requirements.
Please let us know in advance any special need or impaired mobility of the clients and we will do our best to accomodate them.
Shorts, big bags and liquid bottles will not be allowed inside the museums.
Even with the skip-the-line entrance, there is still a compulsory security check which may cause some delays in entering the museum.
PLEASE NOTE: in order to purchase the Cenacolo tickets, we kindly need to receive in advance the names of all participants (accordingly to the ID card).