Validity: 1 day
Priority access
Photos allowed
Audioguide available
Accessible
What to expect
A Roman city frozen in time after the eruption of 79 AD.
The many temples and the magnificent amphitheater.
The details of the daily life of the time: the houses, spas, shops, also depicted in many paintings
Plaster casts of the victims of the eruption after ash and lapilli have solidified around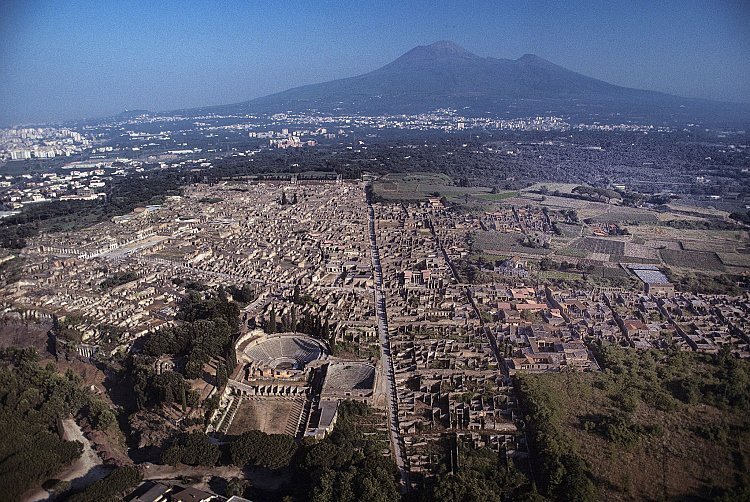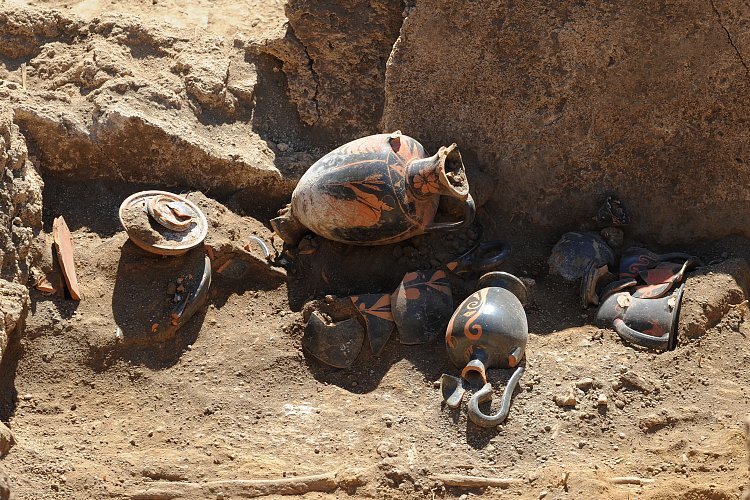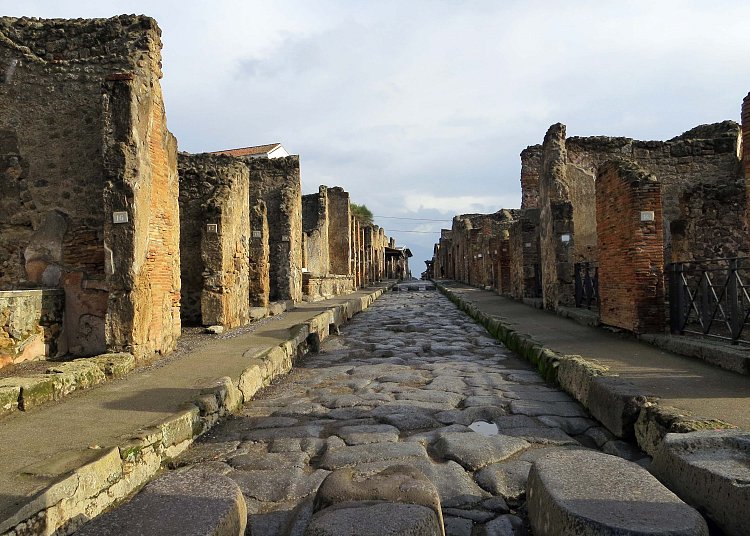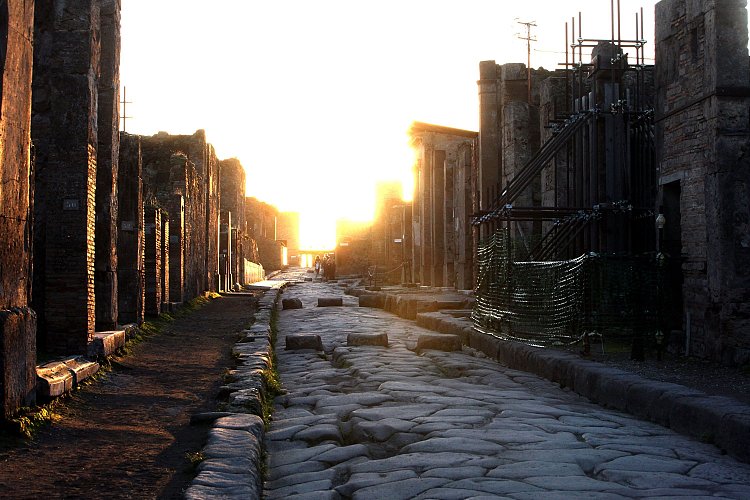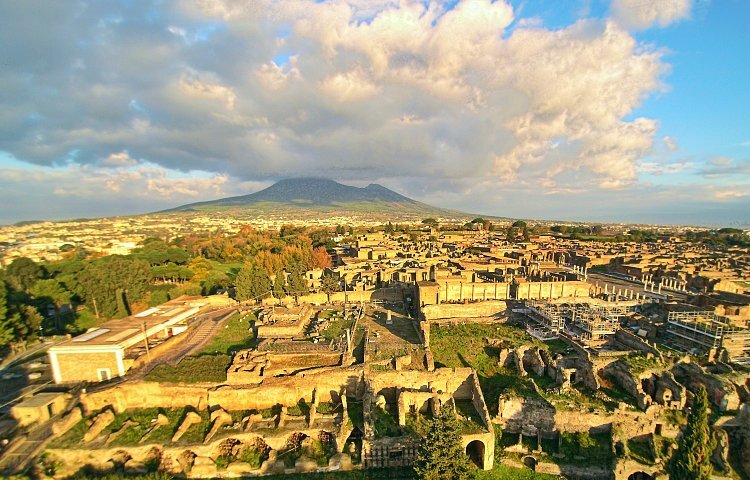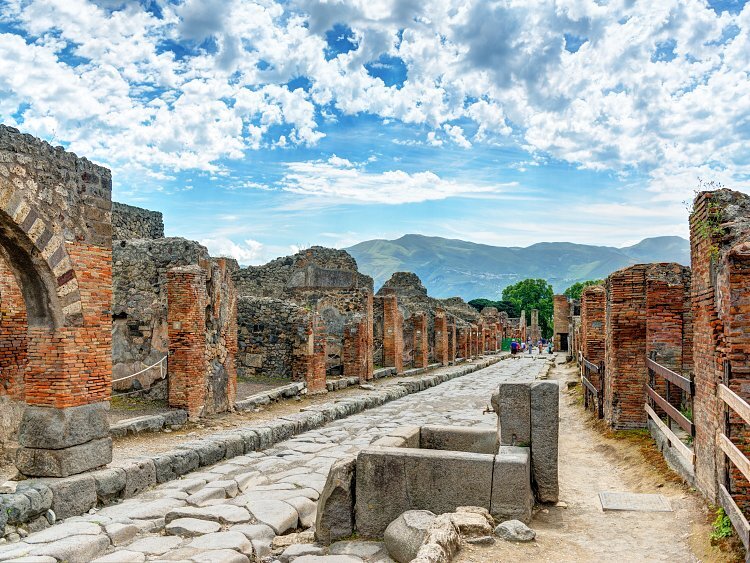 ---
Walking through the ruins
Pompeii is one of the most important examples of Roman civilization: the city has re-emerged intact from the eruption of Mount Vesuvius that had buried in 79 AD. The ruins emerged in excellent condition, thanks to the particular eruption of ash and lapilli that has preserved them intact, allow us to visit an authentic city of the Roman Empire, from everyday items to large monuments of the intense public life.
History
Pompeii, buried in 79 AD, was rediscovered only in 1748 during the reign of Charles of Bourbon, King of the Two Sicilies, to give prestige to the royal house. The excavations proceeded in a discontinuous manner, so that Pompeii was identified as such only a few years later. Until 1800 when excavations resumed intensely after the Unification of Italy in 1861 and the arrival of Giuseppe Fiorelli as director of excavations. Proceeding in a systematic way, trying to connect what had already emerged, many treasures that Pompeii was hiding were brought to light. The method of plaster casts was also introduced that allow to recover the victims of the eruption. In the last century, under the direction of Amedeo Maiuri, the whole city was cordoned off and restored. In 1997, Pompeii was declared "World Heritage" by UNESCO.
Collections
Pompeii does not have a real collection, but it embodies the classical art, preserving masterpieces such as mosaics, frescos, statues, temples and buildings. You can visit the spas, Roman villas, the amphitheater, temples dedicated to the Roman gods, the hole, the center of Roman public life in the community, and even the streets, shops and houses of the old town.
Masterpieces
Inside the archaeological area you can admire masterpieces such as:
"Ville d'Otium", such as Villa Mysteries, Villa of Diomedes and the Imperial one that preserve frescoes on the customs and traditions in Roman times.
Amphitheater and Teatro Grande, Pompeii play centers.
The Forum, the heart of the city, and the Macellum, the city market.
Many sacred structures: Temples, including those of Apollo, Isis, Jupiter and Vespasian.
Stabian Baths and Gymnasium Grande.
Great Necropolis near the doors of Pompeii
Numerous buildings in the daily life of the Roman city.
What is included
Entrance with priority access
Full-time and stay much as you want
Reservation fees
Access to temporary exhibitions
Available options
The following options can be purchased in addition to the tickets in the booking Wizard on this website.
Audioguide: available in Italian, English, French, German and Spanish
Meeting Point
Price reductions
Reduced/Half Ticket:
Citizens between 18 and 24 years old (valid identity document needed at the entrance) from the EU and the States under conditions of reciprocity (Austria, Belgium, Bulgaria, Cyprus, Denmark, Estonia, Finland, France, Germany, Greece, Ireland, Iceland, Italy, Latvia, Liechtenstein, Lithuania, Luxembourg, Malta, Netherlands, Norway, Poland, Portugal, United Kingdom, Czech Republic, Romania, Slovakia, Slovenia, Spain, Sweden, Switzerland, Hungary).
Free Ticket (it is still required to pay the presale to skip the line) :
Citizens under 18 years old (valid identity document needed at the entrance)
Temporary and permanent teachers of Italian public and private schools equipped with the appropriate documentation issued by MIUR
Disabled citizens from the EU and a family member or escort belonging to social and health care services.
---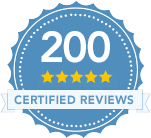 What means?
41 Reviews

Italy
5 years ago
Mariah
"This voucher was great! It was easy to find the line. My only suggestion is to make it to where you can have a moblie friendly one to swap. Pompeii was amazing!"

United States
6 years ago
Patti
"Even though it was early in the day, there was a fairly long line of people waiting to purchase entrance tickets. How nice for us to just walk up to a window, present our voucher, and get our tickets. We had a tour booked and no one else on the tour read that we still needed to purchase entrance, so we did not have the surprise of having to pay for this additional expense. "

Ireland
6 years ago
Grainne
"The tour was really enjoyable and very informative. The guide was very knowledgeable and helpful "

United States
6 years ago
Jennifer
"Get tickets online so you don't have to wait. Worth it!"

Spain
6 years ago
Eugenio
"Get to the main entrance, show the copy of your reservation and they will provide youe tickets right the way. Make sure you go to the right entrance otherwise you will have a long walk."

Spain
6 years ago
Natalia
"Todo fue muy bien. No hicimos colas y no tubimos nongun problema"

Spain
6 years ago
Elvira
"Ha valido la pena sacar con antelacion las entradas. No hemos hecho cola."

Italy
6 years ago
Luigi
"ottima "

Spain
6 years ago
Elena
"Me esperaba ver lava volcánica por todas partes y la verdad es que sólo vi ruinas, eso sí impresionantes, una ciudad enorme para la época por donde anduvimos más de 5 horas y no terminamos de verlo todo, el circo romano y el anfiteatro son alucinantes, vale la pena ir a visitarlos"

Italy
6 years ago
Michela
"Bellissimo"

Portugal
6 years ago
Carlos Manuel Dos Santos
"Imperdível"

Spain
6 years ago
Romualdo
"Buena gestión. Aunque para temporada baja quizá no sea necesario."

United Kingdom
6 years ago
Karen
"When you're visiting any site with less time than you'd like, buying tickets in advance is a great way to maximise your experience. We were on a cruise and had only a morning in Pompeii, so every minute spent not queuing was a real bonus. I made a mistake with the the timing of our visit because I had booked our entry for the time that our party were due to leave the ship, BUT to this company's credit, although we pitched up more than an hour late, we were simply welcomed and ushered through the turnstiles. Thus, our exploration time was extended and our visit was a joy. I warmly recommend buying tickets in advance for Pompeii through this company."

France
6 years ago
Marion
"Ticket acheté sur ce site,nous sommes entrés tout de suite ! Excellente journée à pompei !!!"

France
6 years ago
Muriel
"Un site magnifique à visiter absolument. Le train circumvesuviana vous laisse devant l'entrée du site pour un prix ridicule. Prévoir plusieurs heures de visite il y a beaucoup à voir... "

Brazil
6 years ago
Flavia
"Espetacular. "

France
6 years ago
Daniel
"Dommage que l'on soit obligé d'attendre dans la file quand on a réservé un billet sur internet !!!"

United States
6 years ago
Barbara
"Luciano was wonderful, he tailed the tour to meet our needs. thank you "

Spain
7 years ago
Jorge
"Todo fue correcto, no hicimos ninguna cola"

United States
7 years ago
Tina
"Unbelievable place. Planning to visit again. It's a very big place for a one day visit. GOD bless the loss of the lives that were lost. Give them peace Lord."