Ważność: 1 dzień
Bilet elektroniczny
Priorytetowy dostęp
Zdjęcia dozwolone
Dla osób na wózkach inwalidzkich
Tego możesz się spodziewać
Zobacz słynną kolekcję Medyceuszy i Dynastii Lotaryńskiej oraz jedne z najważniejszych projektów Galileusza
Omiń kolejkę i nie trać czasu
Zostań w muzeum tak długo, jak chcesz
Wśród teleskopów i niebiańskich sfer
Muzeum
Muzeum jest międzynarodowym punktem odniesienia do Galileusza i historii nauki, miejscem w którym można podziwiać arcydzieła kultury naukowej.
Muzeum Galileusza jest spadkobiercą prestiżowej tradycji kolekcjonerskiej, kultywowanej od prawie pięciu wieków, rozwijającej się wokół przedmiotów i osób związanych z nauką, na których skupiała się uwaga rodziny Medyceuszy i Dynastii Lotaryńskiej.
Historia
Muzeum Galileusza rozpoczęło działalność w 2010 roku, przechowuje i udostępnia kolekcje należące do Instytutu i Muzeum Historii Nauki, prowadzącego działalność od 1930 roku w swojej obecnej siedzibie Palazzo Castellani, historycznego budynku którego początki sięgają XI wieku, znanego w czasach Dantego jako Castello d'Altafronte.
Kolekcje
Kolekcja przyrządów naukowych rodziny Medyceuszy została zapoczątkowana w XVI wieku w Palazzo Vecchio przez Kosmę I (1519-1574), kontynuowana była przez Ferdynanda I, który przeniósł ją do Uffizi, aż do momentu gdy Ferdynand II i Leopold de' Medici założyli w Palazzo Pitti "Accademia del Cimento".
Początki kolekcji dynastii lotaryńskiej, sięgają XVIII wieku, kiedy wielki książe Leopold II Habsburg-Lotaryński przeniósł wszystkie przyrządy naukowe i dzieła sztuki do Palazzo Torrigiani (dzisiejsza siedziba Muzeum Historii Naturalnej - Museo della Specola) dając początek prawdziwemu Muzeum Fizyki. Przyrządy, tworzone w przymuzealnych warsztatach, powstawały przy udziale znakoitych astronomów i wynalazców, aż do końca XIX wieku kiedy to zbudowano Trybunę Galileusza ze wszystkimi najsłynniejszymi przyrządami wynalezionymi przez niego.
Po zjednoczeniu Włoch w 1861 roku kolekcje zostały rozebrane, a ich stan degradacji ujawniono dopiero na początku kolejnego wieku, kiedy w 1927 roku założono Instytut Historii Nauki, którego zadaniem jest "zbieranie, katalogowanie i renowacja", aż do obecnego Muzeum Galileusza.
Dzieła sztuki
Obszerny wybór dzieł i przyrządów Galileusza, między innymi lunety.
Kolekcja Medyceuszy i dynastii lotaryńskiej
Kolekcja zabytkowych map świata i globusów z mapą nieba, z wspaniałą sferą amilarną wykonaną z rzeźbionego drewna.
Laboratoria dydaktyczne i interaktywne przyrządy.
Wliczone w cenę
Wejście z dostępem priorytetowym
Full-time i pozostać wewnątrz tak długo, jak chcesz
Opłata za rezerwację
Dostęp do wystaw czasowych
Co nie jest wliczone w cenę
Wycieczka z przewodnikiem
Dostępne opcje
W dodatku do biletów w przewodniku rezerwacji na tej stronie można nabyć następujące opcje.
Obniżki cen
Bilet ulgowy:
Dzieci i młodzież w wieku od 6 do 18 lat (wymagany ważny dokument tożsamości przy wejściu)
Bilet darmowy (nadal trzeba zapłacić presale, aby pominąć linię) :
Dzieci do 6 roku życia (wymagany ważny dokument tożsamości przy wejściu)
wszystkie osoby niepełnosprawne z zaświadczeniem o niepełnosprawności oraz ich opiekunowie
Zapamiętać
The ticket is valid all day until closing time of the Museum starting from entrance time.
The entrance time written on the tickets may be subject to small changes depending on the actual availability of the Museum.
For a satisfying experience it is recommended to reserve at least 1 hour to visit the Museum.
The tickets will be sent via email within 24-48 hours after purchase (on weekdays) with instructions on how to get there and what to do to enter.
We inform you that, once booked, the date and time selected are binding. Please pick up your ticket at least 15 minutes before the reserved entrance. Who does not respect the time booked will not enter.
The Museum has a maximum capacity of people, in some periods of the year or special days you may experience short delays or waits not dependent on the Museum or Italy Tickets.
---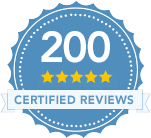 What means?
20 Reviews

United States
5 years ago
Kandace
"Easily one of our favorite museum experiences in all of Italy. I wish every science teacher in the US could take students to this one!"

France
5 years ago
Daniele
"Pour les enfants la salle interactive est très intéressante et les explications en italien et anglais sont compréhensibles et attractives pour des adolescents qui aiment construire des objets. Les salles des collections des Medici et des Lorraine sont passionnantes avec l'aide de l'application Smartphone (pensez à prendre vos écouteurs sinon ils sont vendus à 0,50€ pièce) il faut bien 3h pour en faire le tour. Le film décrivant la vie de Leonardo da Vinci est également très intéressant et assez long (doublé en anglais) Musée à mettre dans les guides, il n'est pas dans le Cartoville. "

Bahrain
5 years ago
Mohammed
"Perfect time , service and easy reachable "

United States
5 years ago
Brenda
"The museum is the best we saw on our nearly 4 week trip. However, I wish you had an audiobook rather than hearing it over the phone. My phone couldn't link up and even if it did, we would have to joined at the hip to listen. The videos though were great, I wish there were more of them. "

United Kingdom
5 years ago
Caroline
"Very interesting museum but disappointed there wasn't an English guide book."

France
5 years ago
Emmanuelle
"Le musée était très intéressant et ça nous a vraiment plus"

Singapore
5 years ago
Abegail
"The museum contents is very interesting to the curious mind"

United Kingdom
5 years ago
Jocelyn
"Really great collection of scientific objects tracking man's development of understanding of all aspects of the universe and immediate world. So much to see not really possible to do justice to in one day - need to be selective and work out how to use the app correctly from the outset. A must see to get a round d view of the Renaissance and beyond. "

Canada
5 years ago
Alain
"Très beau musé...a voir absolument."

Brazil
5 years ago
Luciana
"Muito diferente de todos museus que já estive.até para crianças é divertido! "

Canada
5 years ago
Karen
"I accompanied my daughter to the museum and was surprised buy how the museum made the exploration of science into an accessible topic. Perhaps the display could have been improved by placing Galileo in the context of the important discoveries made by others like Copernicus. I strongly recommend the museum to scientists and interested tourists alike. "

Netherlands
5 years ago
Cmem
"Very interesting and a lot to see"

Belgium
5 years ago
Catherine
"Very nice science museum full of beautiful and interesting objects but a total lack of explanation about what the were used for and how."

Germany
5 years ago
Carola
"A great exhibition!"

Chile
5 years ago
Carlos
"¡Sorprendente! El museo tiene que ser visitado por todos quienes se interesen por la aventura de la ciencia."

Brazil
6 years ago
Romildo C
"A visita foi excelente. O museu é espetacular. Superou minhas expectativas. Valeu muito a pena. Indico a todos que forem visitas Florença."

Austria
6 years ago
George
"Thought the presentation of all the exhibits were beautifully laid out and the building itself lovely But, unless we missed it, we could find very very little, telling us of Galileo's life and his struggles against the Church and establishment and how his xplanation of Heliocentricity differed from Coppernicus. Would also have liked to know where & when the individual experiments took place aNd how Galileo came to each discovery. We cannot say for sure, but we thought that there ought to be more 'hands on' experiences of the developments for children. Yours sincerely, Pamela and George Sternschein"

United Kingdom
6 years ago
Louise
"Visited the museum this morning. Glad we made the effort to go Very interesting and amazing exhibits from all over the world. Love the app so informative and easy to use. Would definitely recommend this museum."

France
6 years ago
Catherine
"Cette visite nous plonge dans les débuts de nos techniques modernes, nous permet de comprendre la réalité de la découverte du monde par les différente carte et leur âge..."

Slovakia
6 years ago
Alexandra
"Great place. Great staff."