Validity: 1 day
Mobile Ticket
Priority access
Photos allowed
Accessible
What to expect
See famous collection like the Medici's and the Lorena's ones and some of the most important Galileo projects
Skip the line and don't waste your time
Once entered, spend inside the museum all the time you want
Among telescopes and celestial spheres
Museum
The museum is an international reference on Galileo Galilei and the history of science, where you can admire masterpieces of scientific culture.
The Museo Galileo inherits the prestigious tradition of 5 centuries of scientific collecting, which develops around the central importance given to the protagonists and the tools of science by the Medici and Lorraine families
History
The Galileo Museum, opened in 2010, preserves and exhibits the collections belonging to the Institute and Museum of the History of Science, active since 1930 in the current Palazzo Castellani, building of ancient origins (late eleventh century) already known at the time of Dante as Castello d'Altafronte.
Collections
The Medici collection of scientific instruments was begun in 16th century by Cosimo I in the Palazzo Vecchio (1519-1574), continued by Ferdinand I, who moved to the Uffizi, until the foundation of the "Accademia del Cimento" in 1657 by Ferdinando II and Leopold de 'Medici at Palazzo Pitti.
In the 18th century started the Lorraine collection, thanks to the Grand Duke Peter Leopold of Habsburg-Lorraine, which transferred all the scientific instruments and the masterpieces in Torrigiani Palace (now the Museum of the Observatory) and founded a veritable Museum of Physics. The workshops of the museum where new equipment were built, saw the participation of astronomers, physicists and inventors of great stature, up to the 19th century when the Tribune of Galileo was built with the collection of all the most popular instruments he invented.
After the unification of Italy in 1861, the collections were disrupted and the state of degradation was reported only at the beginning of the new century when in 1927 the Institute of the History of Science was founded with the task of "collecting, cataloging, and restoring" scientific collections, up to the current Galileo Museum.
Masterpieces
Large selection of works and instruments of Galileo Galilei, as the telescopes.
Medici and Lorraine collections.
Collection of old globes and celestial spheres, with a great armillary sphere made ​​of carved wood.
Educational workshops and interactive equipment.
What is included
Entrance with priority access
Full-time entrance and you stay how long you want
Reservation fees
Access to temporary exhibitions
Available options
The following options can be purchased in addition to the tickets in the booking Wizard on this website.
Price reductions
Reduced/Half Ticket:
Children between 6 and 18 years old (valid identity document needed at the entrance)
Free Ticket (it is still required to pay the presale to skip the line) :
Children under 6 years old (valid identity document needed at the entrance)
Any handicapped person accompanied by the certificate of disability and the escort
To remember
The ticket is valid all day until closing time of the Museum starting from entrance time.

The entrance time written on the tickets may be subject to small changes depending on the actual availability of the Museum.

For a satisfying experience it is recommended to reserve at least 1 hour to visit the Museum.

The tickets will be sent via email within 24-48 hours after purchase (on weekdays) with instructions on how to get there and what to do to enter.

We inform you that, once booked, the date and time selected are binding. Please pick up your ticket at least 15 minutes before the reserved entrance. Who does not respect the time booked will not enter.

The Museum has a maximum capacity of people, in some periods of the year or special days you may experience short delays or waits not dependent on the Museumor Italy Tickets.
---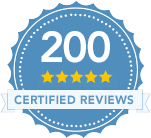 What means?
20 Reviews

United States
5 years ago
Kandace
"Easily one of our favorite museum experiences in all of Italy. I wish every science teacher in the US could take students to this one!"

France
5 years ago
Daniele
"Pour les enfants la salle interactive est très intéressante et les explications en italien et anglais sont compréhensibles et attractives pour des adolescents qui aiment construire des objets. Les salles des collections des Medici et des Lorraine sont passionnantes avec l'aide de l'application Smartphone (pensez à prendre vos écouteurs sinon ils sont vendus à 0,50€ pièce) il faut bien 3h pour en faire le tour. Le film décrivant la vie de Leonardo da Vinci est également très intéressant et assez long (doublé en anglais) Musée à mettre dans les guides, il n'est pas dans le Cartoville. "

Bahrain
5 years ago
Mohammed
"Perfect time , service and easy reachable "

United States
6 years ago
Brenda
"The museum is the best we saw on our nearly 4 week trip. However, I wish you had an audiobook rather than hearing it over the phone. My phone couldn't link up and even if it did, we would have to joined at the hip to listen. The videos though were great, I wish there were more of them. "

United Kingdom
6 years ago
Caroline
"Very interesting museum but disappointed there wasn't an English guide book."

France
6 years ago
Emmanuelle
"Le musée était très intéressant et ça nous a vraiment plus"

Singapore
6 years ago
Abegail
"The museum contents is very interesting to the curious mind"

United Kingdom
6 years ago
Jocelyn
"Really great collection of scientific objects tracking man's development of understanding of all aspects of the universe and immediate world. So much to see not really possible to do justice to in one day - need to be selective and work out how to use the app correctly from the outset. A must see to get a round d view of the Renaissance and beyond. "

Canada
6 years ago
Alain
"Très beau musé...a voir absolument."

Brazil
6 years ago
Luciana
"Muito diferente de todos museus que já estive.até para crianças é divertido! "

Canada
6 years ago
Karen
"I accompanied my daughter to the museum and was surprised buy how the museum made the exploration of science into an accessible topic. Perhaps the display could have been improved by placing Galileo in the context of the important discoveries made by others like Copernicus. I strongly recommend the museum to scientists and interested tourists alike. "

Netherlands
6 years ago
Cmem
"Very interesting and a lot to see"

Belgium
6 years ago
Catherine
"Very nice science museum full of beautiful and interesting objects but a total lack of explanation about what the were used for and how."

Germany
6 years ago
Carola
"A great exhibition!"

Chile
6 years ago
Carlos
"¡Sorprendente! El museo tiene que ser visitado por todos quienes se interesen por la aventura de la ciencia."

Brazil
6 years ago
Romildo C
"A visita foi excelente. O museu é espetacular. Superou minhas expectativas. Valeu muito a pena. Indico a todos que forem visitas Florença."

Austria
6 years ago
George
"Thought the presentation of all the exhibits were beautifully laid out and the building itself lovely But, unless we missed it, we could find very very little, telling us of Galileo's life and his struggles against the Church and establishment and how his xplanation of Heliocentricity differed from Coppernicus. Would also have liked to know where & when the individual experiments took place aNd how Galileo came to each discovery. We cannot say for sure, but we thought that there ought to be more 'hands on' experiences of the developments for children. Yours sincerely, Pamela and George Sternschein"

United Kingdom
7 years ago
Louise
"Visited the museum this morning. Glad we made the effort to go Very interesting and amazing exhibits from all over the world. Love the app so informative and easy to use. Would definitely recommend this museum."

France
7 years ago
Catherine
"Cette visite nous plonge dans les débuts de nos techniques modernes, nous permet de comprendre la réalité de la découverte du monde par les différente carte et leur âge..."

Slovakia
7 years ago
Alexandra
"Great place. Great staff."