Valabilitate: 1 zi
Bilet electronic
Accesul prioritar
Fotografii permis
Accesibil pentru persoanele cu handicap
La ce să te aștepți
Admirati faimoasa colectie Medicea si cea a familiei Lorena si cateva dintre cele mai importante proiecte ale lui Galileo
Evitati coada,nu pierdeti timp
Ramaneti in muzeu cat doriti
Printre telescoape și sfere celeste
Muzeul
Muzeul este un riferiment international pentru Galileo Galilei si istoria stiintei, unde puteti admira capodopere din cultura stintifica. Muzeul Galileo mosteneste traditia colectionismului stintific si se mandreste cu aproape 5 secole de istorie si ce sa dezvoltat in jurul importantei data de familiile Medici si Lorena, pentru protagonisti si instrumentele stintifice.
Istoric
Muzeul Galileo a fost inaugurat in 2010,detine si expune colectii ce au apartinut Institutului si Muzeului de Istorie a Stiintei, activ din 1930 in actualul sediu al Palatului Castellani, o cladire cu origini foarte vechi (sfarsitul sec. XI) cunoscut deja din timpul lui Dante precum Castelul d'Altafronte.
Colectii
Colectia medicea de instrumente stintifice a fost inceputa in sec. XVI de Cosimo I in Palatul Vechi (1519-1574), continuata de Ferdinando I care a transferat-o la Uffizi, pana la construirea Academiei Cimento, in 1657, facuta de Ferdinando II si Leopoldo de' Medici la Palatul Pitti. Din sec.XVIII incepe colectia lorenese, multumita marelui duce Pietro Leopoldo d'Asburgo Lorena ce a transferat toate instrumentele stintifice si capodoperele in Palatul Torrigiani (actualul muzeu Specola) facand un adevarat si propriu Muzeu al Fizicii. La atelierul de lucru unde se construiau noile echipamente,au lucrat si astronomi, inventatori si mari fizicieni, pana in sec XIX, cand a fost construita tribuna Galileo, avand instrumentele cele mai faimoase inventate de el.
Dupa l'Unita d'Italia, in 1861, colectiile au fost impartite iar; degradarea lor a fost anuntata doar la inceputul urmatorului secol cand, in 1927, a fost fondat Institutul de Istoria Stiintelor cu sarcina de a" aduna, cataloga si restaura" marturiile materiale ale stiintei, pana sa ajuns la actualul Muzeu Galileo.
Capodopere
Vasta selectie de opere si instrumente ce au apartinut lui Galileo Galilei, cum ar fi telescoapele
Colectia Medicea si Lorenese
Colectia de globuri antice si sfere albastre, cu o mare sfera armillare scluptata in lemn
Laboratoarele didactice si instrumente interactive
Ce este inclus
Intrarea cu acces prioritar
Full-time și să rămână în interior, atâta timp cât doriți
Taxele de rezervare
Accesul la expoziții temporare
Optiuni Disponibile
Următoarele opțiuni pot fi achiziționate în plus față de bilete în rezervare ghidate de pe acest site.
Reduceri de preț
Bilete reduse:
De la 6-18 ani (prezentati un document de identitate la intrare)
Bilete gratuite (este încă obligată să plătească presale pentru a sări peste linia) :
Copii sub 6 ani (prezentati un document de identitate la intrare)
Purtatorii de handicap ce detin certificat de dizabil si un insotitor
A ține minte
The ticket is valid all day until closing time of the Museum starting from entrance time.
The entrance time written on the tickets may be subject to small changes depending on the actual availability of the Museum.
For a satisfying experience it is recommended to reserve at least 1 hour to visit the Museum.
The tickets will be sent via email within 24-48 hours after purchase (on weekdays) with instructions on how to get there and what to do to enter.
We inform you that, once booked, the date and time selected are binding. Please pick up your ticket at least 15 minutes before the reserved entrance. Who does not respect the time booked will not enter.
The Museum has a maximum capacity of people, in some periods of the year or special days you may experience short delays or waits not dependent on the Museum or Italy Tickets.
---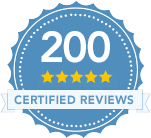 What means?
20 Reviews

United States
6 years ago
Kandace
"Easily one of our favorite museum experiences in all of Italy. I wish every science teacher in the US could take students to this one!"

France
6 years ago
Daniele
"Pour les enfants la salle interactive est très intéressante et les explications en italien et anglais sont compréhensibles et attractives pour des adolescents qui aiment construire des objets. Les salles des collections des Medici et des Lorraine sont passionnantes avec l'aide de l'application Smartphone (pensez à prendre vos écouteurs sinon ils sont vendus à 0,50€ pièce) il faut bien 3h pour en faire le tour. Le film décrivant la vie de Leonardo da Vinci est également très intéressant et assez long (doublé en anglais) Musée à mettre dans les guides, il n'est pas dans le Cartoville. "

Bahrain
6 years ago
Mohammed
"Perfect time , service and easy reachable "

United States
6 years ago
Brenda
"The museum is the best we saw on our nearly 4 week trip. However, I wish you had an audiobook rather than hearing it over the phone. My phone couldn't link up and even if it did, we would have to joined at the hip to listen. The videos though were great, I wish there were more of them. "

United Kingdom
6 years ago
Caroline
"Very interesting museum but disappointed there wasn't an English guide book."

France
6 years ago
Emmanuelle
"Le musée était très intéressant et ça nous a vraiment plus"

Singapore
6 years ago
Abegail
"The museum contents is very interesting to the curious mind"

United Kingdom
6 years ago
Jocelyn
"Really great collection of scientific objects tracking man's development of understanding of all aspects of the universe and immediate world. So much to see not really possible to do justice to in one day - need to be selective and work out how to use the app correctly from the outset. A must see to get a round d view of the Renaissance and beyond. "

Canada
6 years ago
Alain
"Très beau musé...a voir absolument."

Brazil
6 years ago
Luciana
"Muito diferente de todos museus que já estive.até para crianças é divertido! "

Canada
6 years ago
Karen
"I accompanied my daughter to the museum and was surprised buy how the museum made the exploration of science into an accessible topic. Perhaps the display could have been improved by placing Galileo in the context of the important discoveries made by others like Copernicus. I strongly recommend the museum to scientists and interested tourists alike. "

Netherlands
6 years ago
Cmem
"Very interesting and a lot to see"

Belgium
6 years ago
Catherine
"Very nice science museum full of beautiful and interesting objects but a total lack of explanation about what the were used for and how."

Germany
6 years ago
Carola
"A great exhibition!"

Chile
6 years ago
Carlos
"¡Sorprendente! El museo tiene que ser visitado por todos quienes se interesen por la aventura de la ciencia."

Brazil
7 years ago
Romildo C
"A visita foi excelente. O museu é espetacular. Superou minhas expectativas. Valeu muito a pena. Indico a todos que forem visitas Florença."

Austria
7 years ago
George
"Thought the presentation of all the exhibits were beautifully laid out and the building itself lovely But, unless we missed it, we could find very very little, telling us of Galileo's life and his struggles against the Church and establishment and how his xplanation of Heliocentricity differed from Coppernicus. Would also have liked to know where & when the individual experiments took place aNd how Galileo came to each discovery. We cannot say for sure, but we thought that there ought to be more 'hands on' experiences of the developments for children. Yours sincerely, Pamela and George Sternschein"

United Kingdom
7 years ago
Louise
"Visited the museum this morning. Glad we made the effort to go Very interesting and amazing exhibits from all over the world. Love the app so informative and easy to use. Would definitely recommend this museum."

France
7 years ago
Catherine
"Cette visite nous plonge dans les débuts de nos techniques modernes, nous permet de comprendre la réalité de la découverte du monde par les différente carte et leur âge..."

Slovakia
7 years ago
Alexandra
"Great place. Great staff."