Geldigheid: 1 dag
Elektronisch ticket
Prioritaire toegang
Foto's toegestaan
Toegankelijk
Wat te verwachten
Bezichtig beroemde collecties zoals die van de Medici en van de Lotharingen en enkele van Galileo's meest belangrijke projecten
Sla de wachtrij over en verspil geen tijd
Blijf zolang in het museum als u wenst
Onder telescopen en hemelsbollen
Museum
Het museum is een internationale verwijzing naar Galileo Galilei en de geschiedenis van de wetenschap, waar men meesterwerken van de wetenschappelijke cultuur kan bewonderen.
Het Galileo museum erft de prestigieuze traditie van 5 eeuwen van wetenschappelijk collectioneren wat zich ontwikkelde rond de centrale waarde die de Medici en de Lotharingen families hechtten aan de hoofdpersonen van de wetenschap en aan hun gereedschappen.
Geschiedenis
Het Galileo museum, wat geopend werd in 2010, conserveert en stelt de collecties ten toon afkomstig van het Istituto e Museo di Storia della Scienza, actief sinds 1930 in het huidige Palazzo Castellani, gebouw van oude oorsprong (laat elfde eeuw) reeds bekend tijdens de dagen van Dante als het Castello d'Altafronte.
Collecties
De Medici collectie van wetenschappelijke instrumenten werd begonnen in de 16e eeuw door Cosimo I in het Palazzo Vecchio (1519-1574), voortgezet door Ferdinando I, die het naar het Uffizi verhuisde, totaan de stichting van de "Accademia del Cimento" in 1657 door Ferdinando II en Leopoldo de 'Medici in Palazzo Pitti.
In de 18e eeuw werd begonnen met de Lotharingen collectie, dankzij de groothertog Peter Leopold van Habsburg-Lotharingen, die alle wetenschappelijke instrumenten en meesterwerken verhuisde naar het Torrigiani paleis (nu het Observatorium museum) en stichtte het overtuigende natuurkundige museum. De laboratoria van het museum waar nieuw materiaal werd vervaardigd kon de deelname van grootse astronomen, natuurkundigen en uitvinders aanschouwen, tot in de 19e eeuw toen de Tribune van Galileo werd gebouwd met de collectie van alle van de meest populaire instrumenten die hij uitvond.
Na de eenwording van Italië in 1861 werden de collecties ontwricht en de staat van verval werd slechts opgemerkt aan het begin van de nieuwe eeuw toen in 1927 het Istituto e Museo di Storia della Scienza werd opgericht met de taak om te "collectioneren, catalogiseren en restaureren" van wetenschappelijke collecties, tot aan het huidige Galileo museum.
Meesterwerken
Brede selectie van werken en instrumenten van Galileo Galilei, zoals de telescopen.
Medici en Lotharingen collecties.
Collectie van oude globes en hemelbollen, met een groot armillarium gemaakt van besneden hout.
Educatief laboratorium en interactief materiaal.
Inbegrepen
Entree met toegang prioriteit
Full-time en binnen blijven zo lang als je wilt
Boekingskosten
Toegang tot de tijdelijke tentoonstellingen
Beschikbare opties
De volgende opties kunnen worden gekocht in aanvulling op de tickets in de begeleide boeking op deze website.
Prijsverlagingen
Gereduceerd/ half tarief:
Tussen de 6 en 18 jaar (geldig identiteitsbewijs nodig bij de ingang)
Gratis Ticket (het is nog steeds nodig is om de voorverkoop te betalen aan de lijn overslaan) :
Kinderen jonger dan 6 jaar (geldig identiteitsbewijs nodig bij de ingang)
Ieder persoon met een handicap, in het bezit van een certificaat betreffende de handicap en een begeleider
Om te onthouden
The ticket is valid all day until closing time of the Museum starting from entrance time.
The entrance time written on the tickets may be subject to small changes depending on the actual availability of the Museum.
For a satisfying experience it is recommended to reserve at least 1 hour to visit the Museum.
The tickets will be sent via email within 24-48 hours after purchase (on weekdays) with instructions on how to get there and what to do to enter.
We inform you that, once booked, the date and time selected are binding. Please pick up your ticket at least 15 minutes before the reserved entrance. Who does not respect the time booked will not enter.
The Museum has a maximum capacity of people, in some periods of the year or special days you may experience short delays or waits not dependent on the Museum or Italy Tickets.
---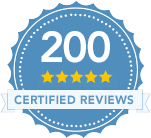 What means?
20 Reviews

United States
5 years ago
Kandace
"Easily one of our favorite museum experiences in all of Italy. I wish every science teacher in the US could take students to this one!"

France
5 years ago
Daniele
"Pour les enfants la salle interactive est très intéressante et les explications en italien et anglais sont compréhensibles et attractives pour des adolescents qui aiment construire des objets. Les salles des collections des Medici et des Lorraine sont passionnantes avec l'aide de l'application Smartphone (pensez à prendre vos écouteurs sinon ils sont vendus à 0,50€ pièce) il faut bien 3h pour en faire le tour. Le film décrivant la vie de Leonardo da Vinci est également très intéressant et assez long (doublé en anglais) Musée à mettre dans les guides, il n'est pas dans le Cartoville. "

Bahrain
5 years ago
Mohammed
"Perfect time , service and easy reachable "

United States
5 years ago
Brenda
"The museum is the best we saw on our nearly 4 week trip. However, I wish you had an audiobook rather than hearing it over the phone. My phone couldn't link up and even if it did, we would have to joined at the hip to listen. The videos though were great, I wish there were more of them. "

United Kingdom
5 years ago
Caroline
"Very interesting museum but disappointed there wasn't an English guide book."

France
5 years ago
Emmanuelle
"Le musée était très intéressant et ça nous a vraiment plus"

Singapore
5 years ago
Abegail
"The museum contents is very interesting to the curious mind"

United Kingdom
5 years ago
Jocelyn
"Really great collection of scientific objects tracking man's development of understanding of all aspects of the universe and immediate world. So much to see not really possible to do justice to in one day - need to be selective and work out how to use the app correctly from the outset. A must see to get a round d view of the Renaissance and beyond. "

Canada
5 years ago
Alain
"Très beau musé...a voir absolument."

Brazil
5 years ago
Luciana
"Muito diferente de todos museus que já estive.até para crianças é divertido! "

Canada
5 years ago
Karen
"I accompanied my daughter to the museum and was surprised buy how the museum made the exploration of science into an accessible topic. Perhaps the display could have been improved by placing Galileo in the context of the important discoveries made by others like Copernicus. I strongly recommend the museum to scientists and interested tourists alike. "

Netherlands
5 years ago
Cmem
"Very interesting and a lot to see"

Belgium
5 years ago
Catherine
"Very nice science museum full of beautiful and interesting objects but a total lack of explanation about what the were used for and how."

Germany
5 years ago
Carola
"A great exhibition!"

Chile
5 years ago
Carlos
"¡Sorprendente! El museo tiene que ser visitado por todos quienes se interesen por la aventura de la ciencia."

Brazil
6 years ago
Romildo C
"A visita foi excelente. O museu é espetacular. Superou minhas expectativas. Valeu muito a pena. Indico a todos que forem visitas Florença."

Austria
6 years ago
George
"Thought the presentation of all the exhibits were beautifully laid out and the building itself lovely But, unless we missed it, we could find very very little, telling us of Galileo's life and his struggles against the Church and establishment and how his xplanation of Heliocentricity differed from Coppernicus. Would also have liked to know where & when the individual experiments took place aNd how Galileo came to each discovery. We cannot say for sure, but we thought that there ought to be more 'hands on' experiences of the developments for children. Yours sincerely, Pamela and George Sternschein"

United Kingdom
6 years ago
Louise
"Visited the museum this morning. Glad we made the effort to go Very interesting and amazing exhibits from all over the world. Love the app so informative and easy to use. Would definitely recommend this museum."

France
6 years ago
Catherine
"Cette visite nous plonge dans les débuts de nos techniques modernes, nous permet de comprendre la réalité de la découverte du monde par les différente carte et leur âge..."

Slovakia
6 years ago
Alexandra
"Great place. Great staff."